Discussion Starter
·
#1
·
Figured I should start one of these even though a "build" hasn't really started yet.
Picked up this 96 Montego Blue Miata last week off my dad. He was the original owner and now that all of us kids are out of the house and on our own he finally bought a Boxster which he has wanted for at least the last 10 years. When he said the car was going up for sale I immediately said it had to be mine and we figured out a "family price", not to mention this is the car I learned to drive stick in and I've done most of the maintenance on it over the years.
So here it is
51k miles
Never seen winter
Power steering and A/C are the only options
Has all records since day 1 including the purchase receipts, window sticker, etc... It was pretty cool going through all the records today.
Immediate plans are bring the car up to date on all the maintenance I think should be done. It runs fine now and technically doesn't "need" anything but the timing belt hasn't been done, the radiator is poop brown, and all the hoses/belts are original. Luckily my dad was good about changing the coolant, trans, and diff fluids every few years.
There is a pile of parts in my garage consisting of all the typical maintenance stuff:
T-belt, tensioner, idler pulley
Water pump
Accessory belts
T-stat/gasket
Cam and Crank seals
Coolant hose kit - the big with like 9 hoses for everything
Upstream O2 sensor
Oil/filter
Valve cover gasket
Fuel filter
Radiator, shroud, and slim fans
I think thats it, might be forgetting a few tings
The plan for this summer is do your typical boltons. Wheels/Tires, IHE, Wheels, Coilovers, Roll bar, etc.. and make it to some Auto crosses and maybe a track day or two.
Did the O2 sensor and oil change last night. Should be good to pass inspection now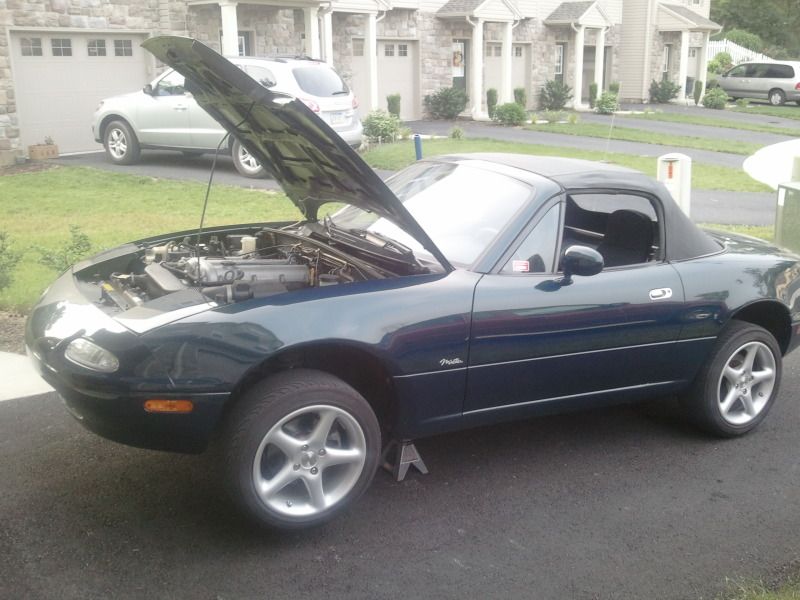 16 years of heat cycling made it extremely difficult to get the sensor out. Let it soak in PB blaster for 24hrs, then came back with some Mapp gas, crows foot wrench, and my jack handle on the ratchet for leverage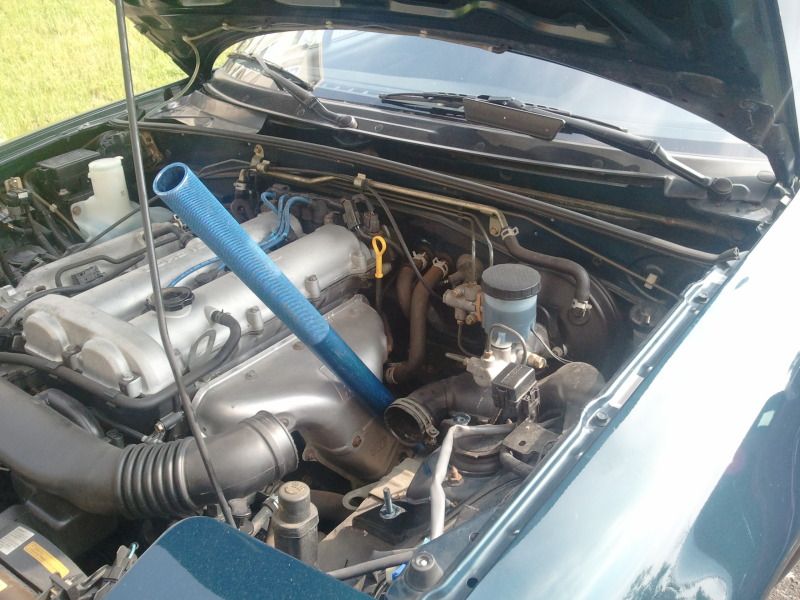 After reading good things about some of the "ebay" or Mishimoto radiators I picked up this package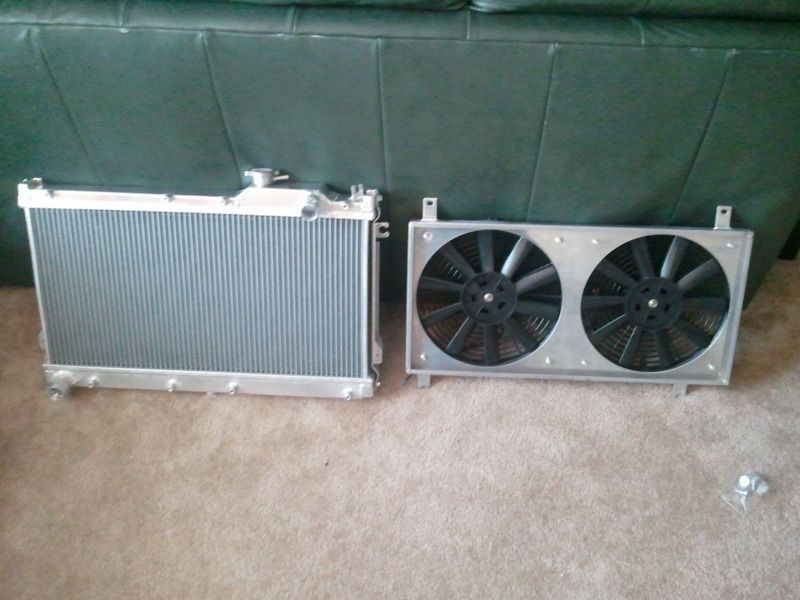 DD hanging out back there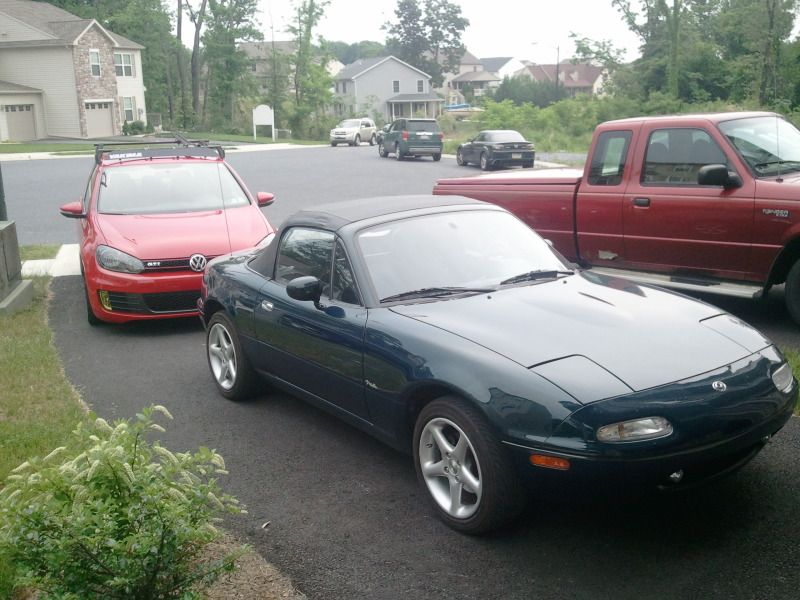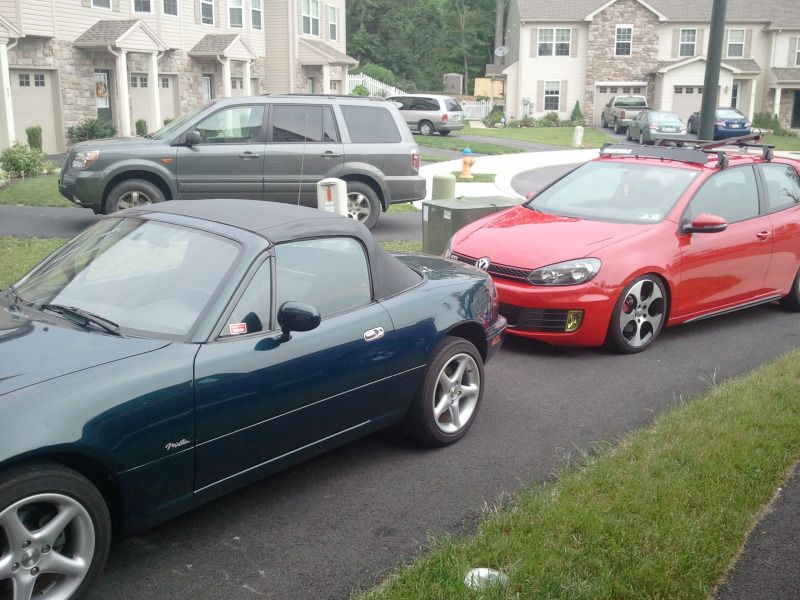 Also working on my 65 CB160. It should be moving under its own power this weekend
Then clearing out the garage to make room for the Miata.