Going through a bunch of old pics of my car I wanted to put them all in one location and attempt to get it in chronological order. So this is not a build thread per se, just a brief recollection of her slooow evolution to where she is now, which i'm pretty pleased with so far. I've been buying a lot of parts since the new year, so maybe she'll finally start to get interesting.
Edit: adding a full list of mods to date to keep track for myself.

Suspension/steering:
Tein Monoflex 10/8k (USDM ver. valved at 949 specs)
PS system delete w/ proper welded-depowered rack
225 BFG Rivals
Racing beat solid frond sway bar
949 endlinks
949 street/race alignment
Axis Oldskools 15x8
Custom encosed intake w/ randall style cowl snorkel

Engine:
MS3x standalone w/ wideband and IAT/MAF delete
7lb Fidanza 1.6 flywheel on 1.6 OE Value clutch
Exhintake Cam/gear
MazdaSpeed Motor Mounts
Borla Single catback
JR Header w/ Volcano header wrap & EGR delete
Charcoal can / evap system delete
Cat delete -- test pipe
Too much noise, no power increase.

Interior:
HDM2HCHTDD Roll bar w/ SFI padding
Momo Prototipo wheel
Momo steering hub
Ralliart Leather Baseball stitched Shift Knob
Robbins Canvass 1 piece top w/ glass window
Pre 93 black seats w/ monster foamectomy
Cruise delete
2x Airbag delete
Powered antenna delete

Waiting for install:
Cibbie E-Codes
--------------------------------------------------
--------------------------------------------------
1994 Black & Tan C package. Looked for this exact year & trim package for a nice base as an autocross car(1.8/torsen diff).
Bought her in 2005, here she is the day I brought her home.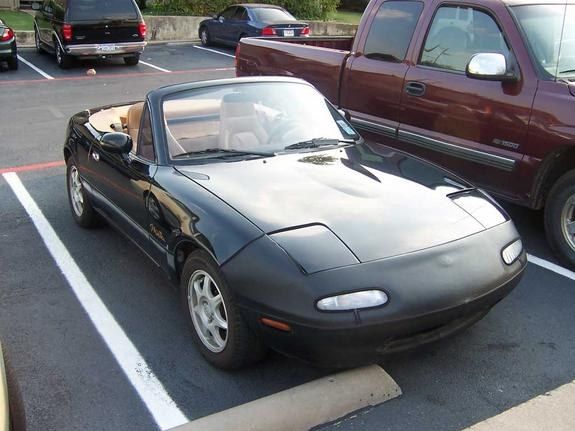 First thing I did was take her bra off. :bouncin: It was disgusting the amount of dirt that lurked under there, and truely tragic what it did to the paint, I would find out a few years later.
For now she was still nice & shiny.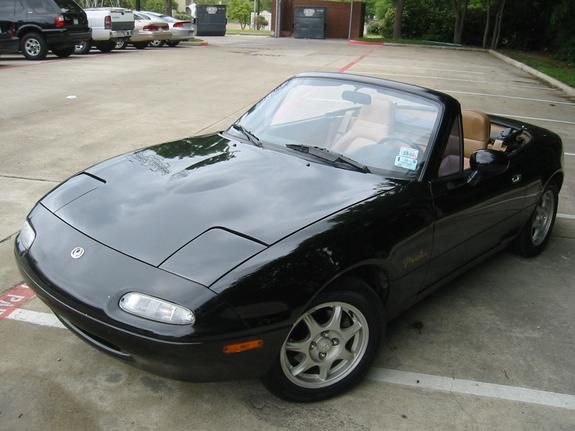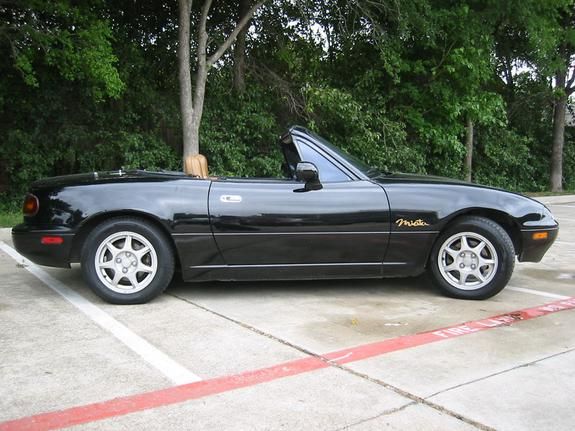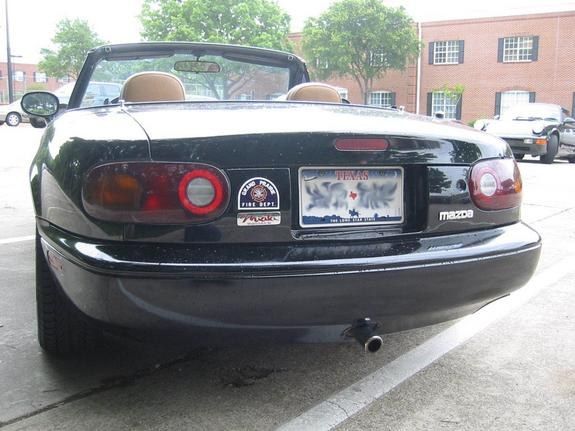 Get a load of that fully customized ASS HOLE exhaust. Yep somebody put work into making it the poor car look like this. It had to go in a BAD way, but I was terribly broke so I had to be shamed with this look for years.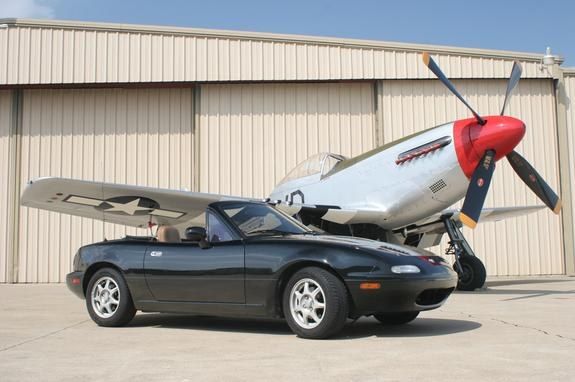 I did some cool **** from with it from time to time. At this point I was still autocrossing my Civic, since it was somewhat set up for it.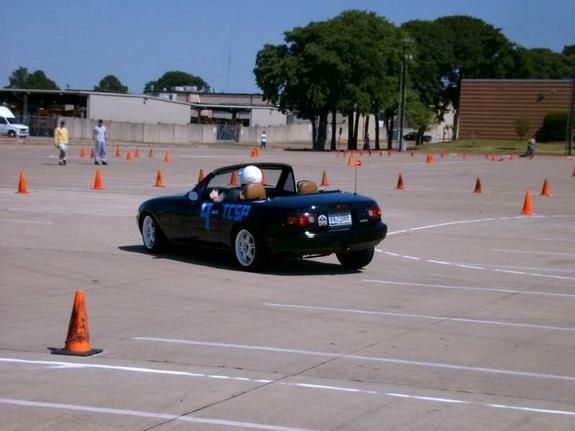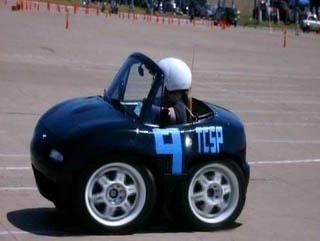 I put the civic back to stock and got rid of it within 6 months. Slapped the extra track-rat race wheels on and took her autocrossing. Suspension was completely blown. It was fun but handled like ****, floated all over the road. Had no idea this was a problem, cause, like I said, I was a Civic guy, haha.
That's the first year or so. I'll post more later, homework is calling...
:icon_cheers: