Hey CR, just wanted to say .... im so glad to be back
. It took alot longer then i had planned but it is what it is.
For most of the members who don't know who i am , here was my first build thread
http://clubroadster.net/vb_forum/showthread.php?t=33990
.
With that out of the way, lets get onto the story ...
After i parted out Mia , i used it on a downpayment on a 2011 WRX. Four months later after that, it led to this thread ...
http://clubroadster.net/vb_forum/showthread.php?t=50024
I really tried my best to put money aside, and pick up another decent miata and try to swing both ... but i just couldn't. For the past 6 months, day after day i woke up feeling that as much as i loved the wrx ... that it just wasn't necessary for me. After 6 years with my girlfriend - we have been talking alot and dreaming/hoping/wishing about getting a home together. But as everyone knows, hoping gets you no where. You have to work hard and put your foot down to make something happen. So out of all my bills, my car payment/insurance is the only thing i can control at this time. A month ago i decided that it was time. I had my fun buying a new car and being spoiled but it just isnt necessary. The future is more important.
So goodbye to this,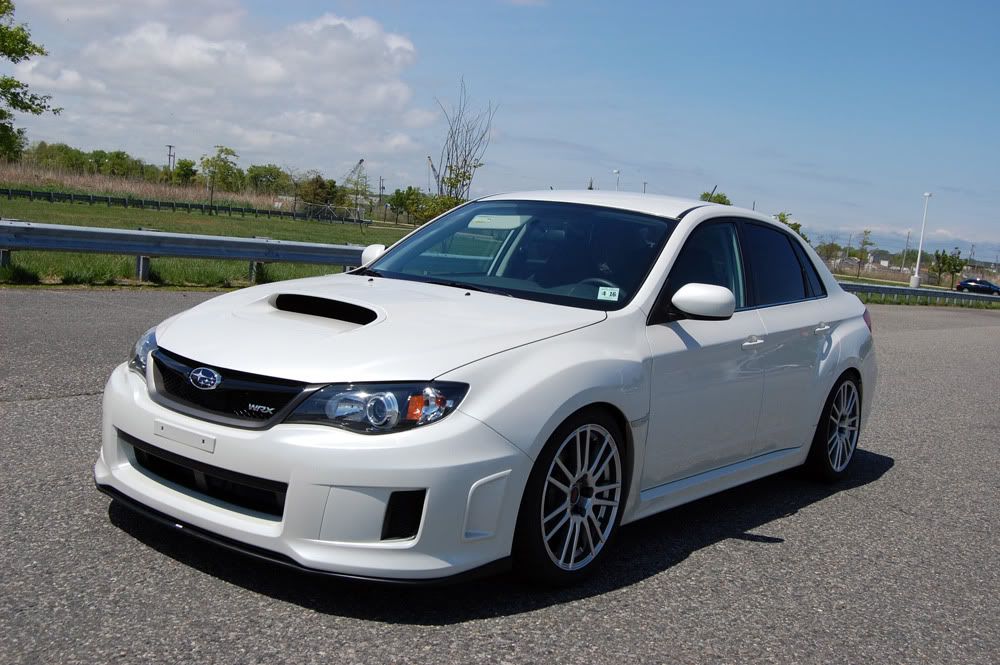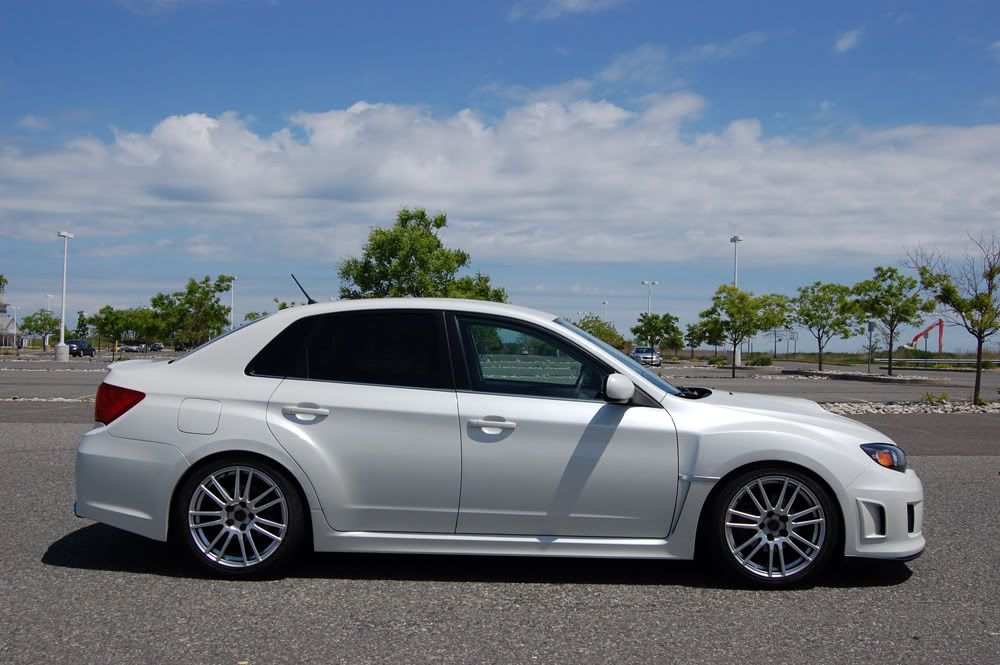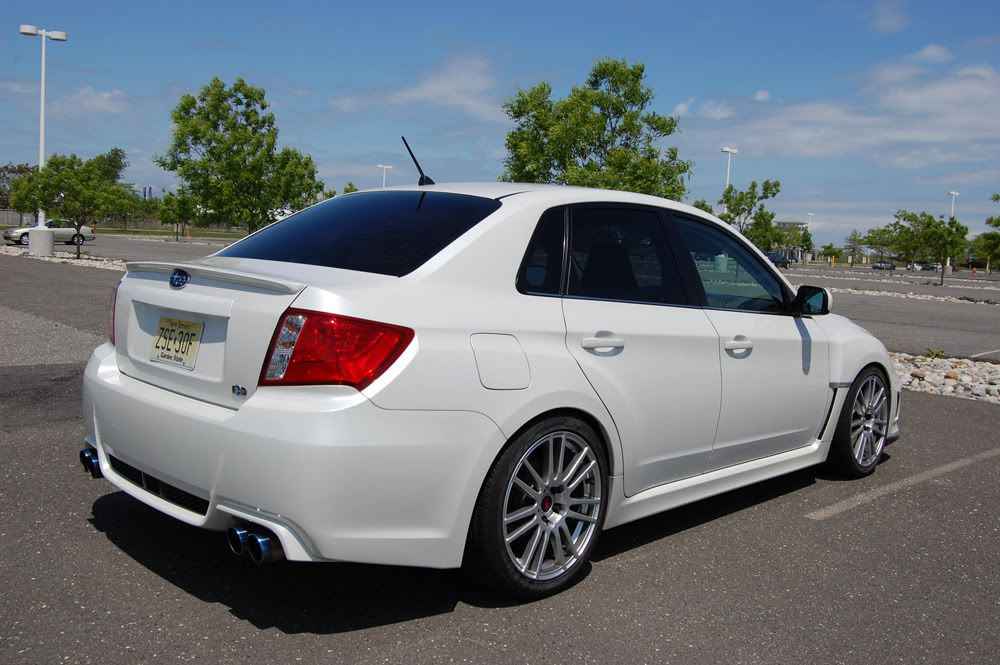 I parted out the WRX, and picked up another Miata. If im going to cut the carpayment out of my life, i atleast needed to buy something that makes me happy. The sale of the WRX actually kinda worked out. I paid 25k for it, put 5k down on it from parting out mia, and then sold it for 22. I basically rented a wrx for 16 months and got my down payment back. Can't really complain.
But enough with boring you guys ... Here is the new car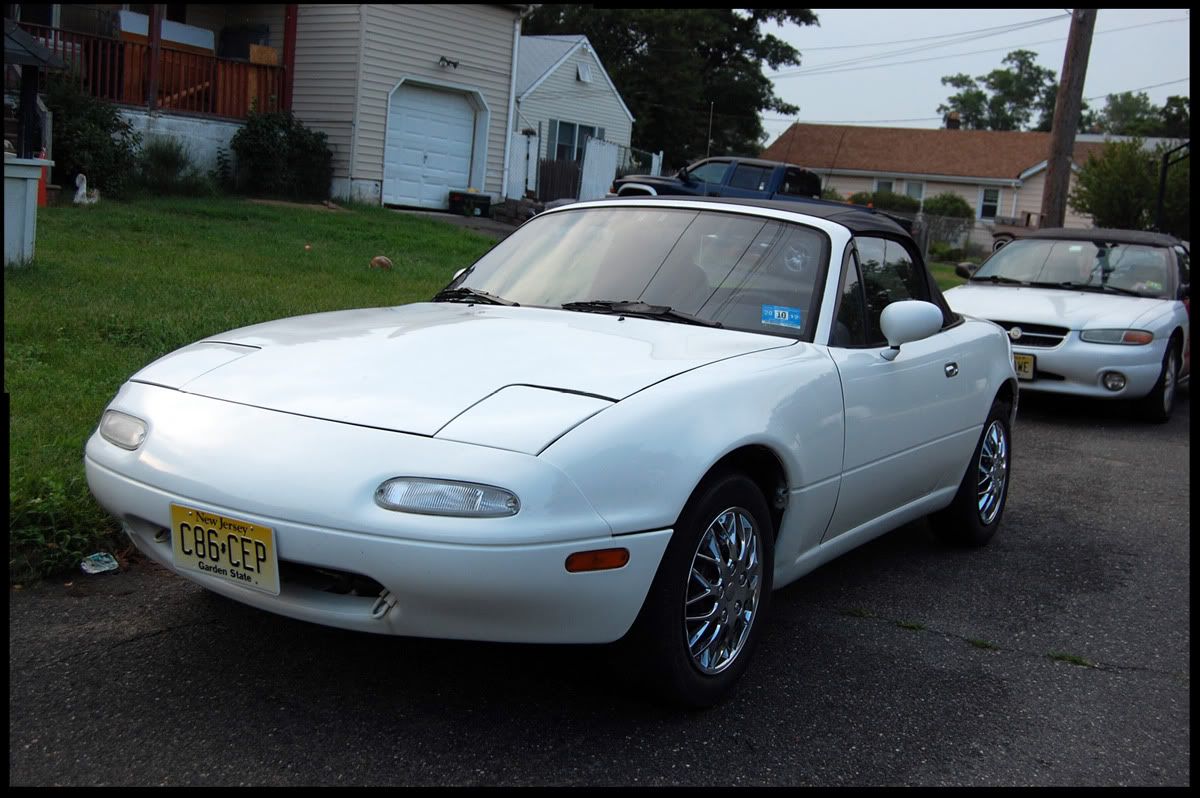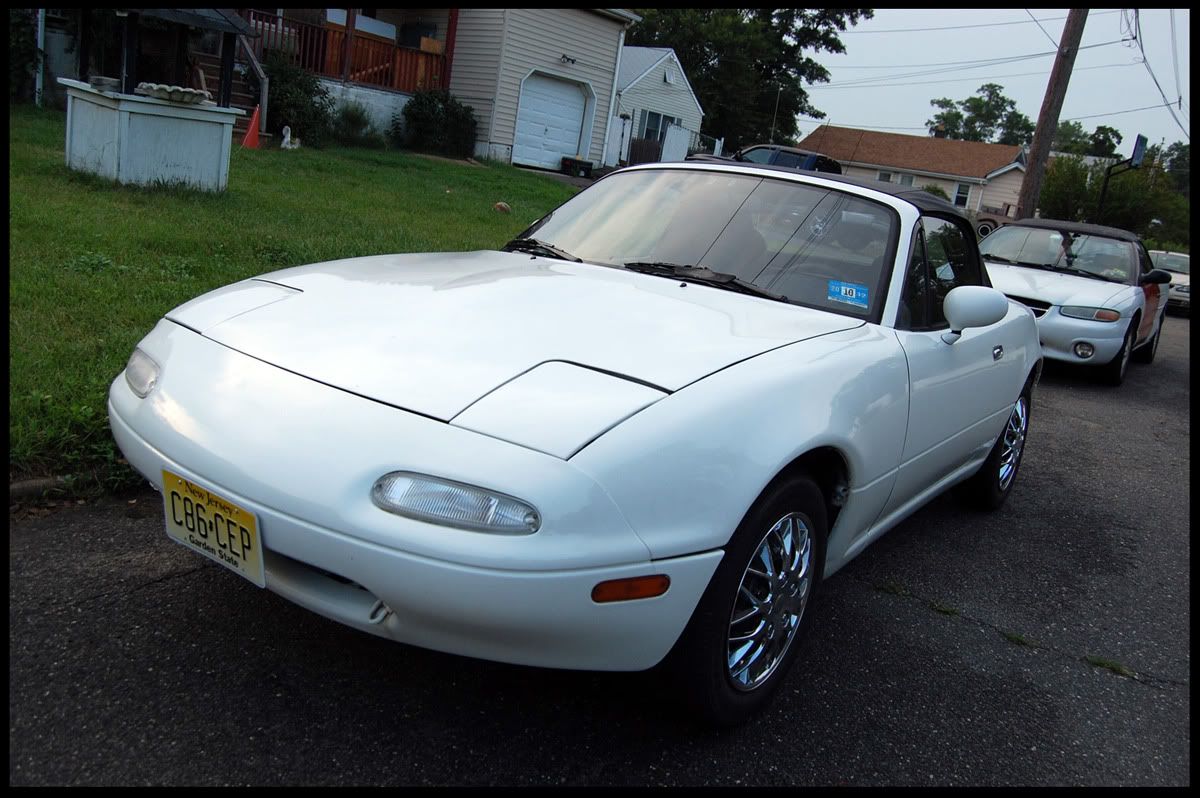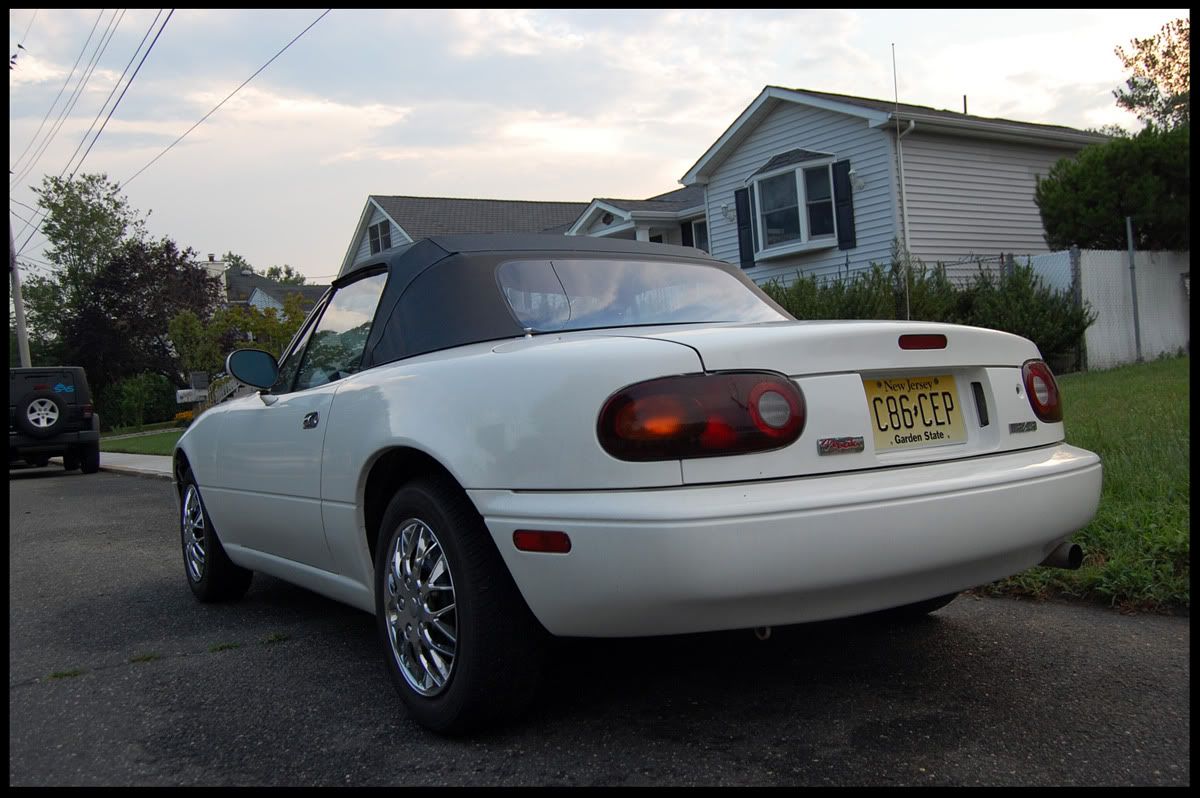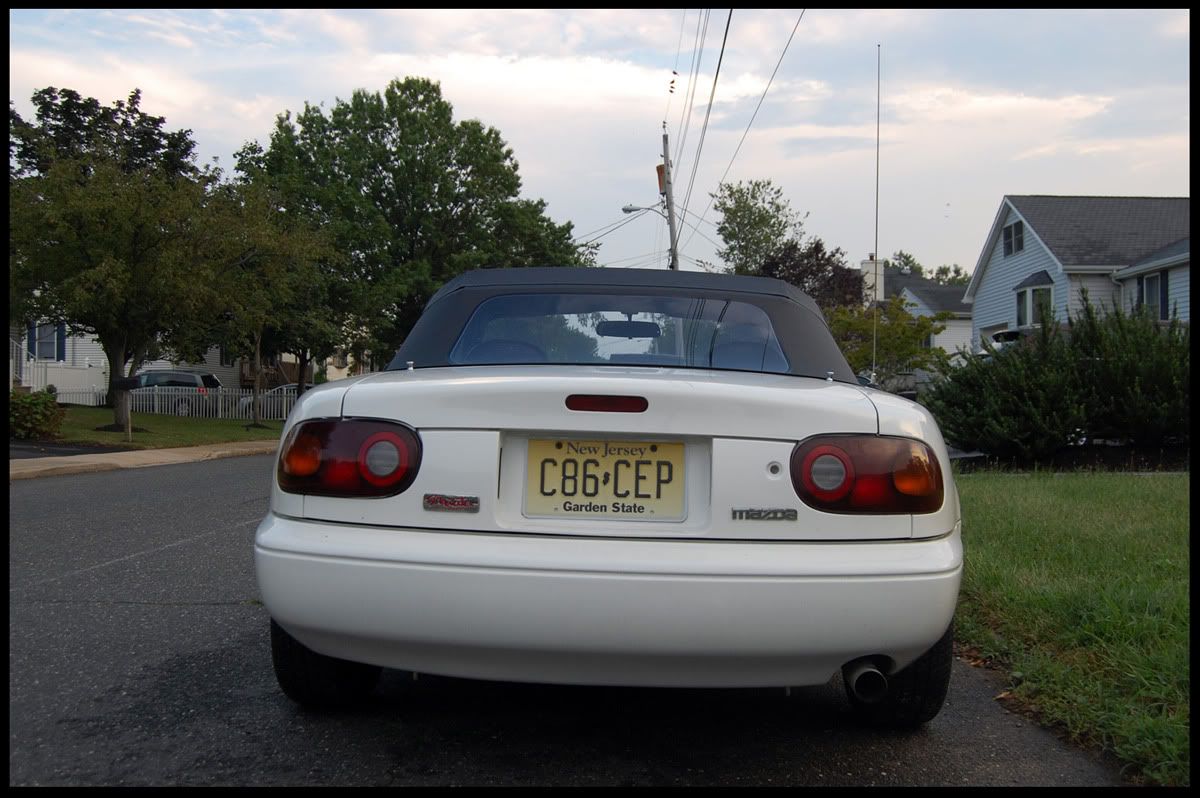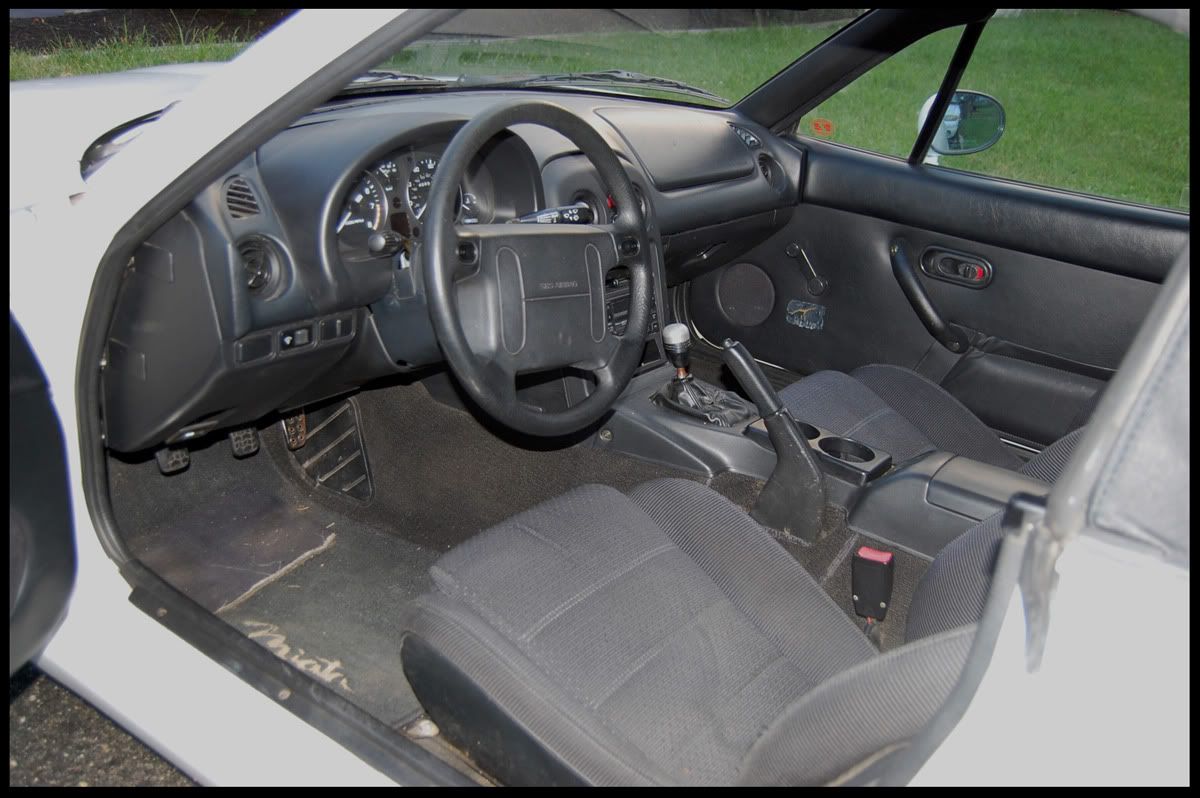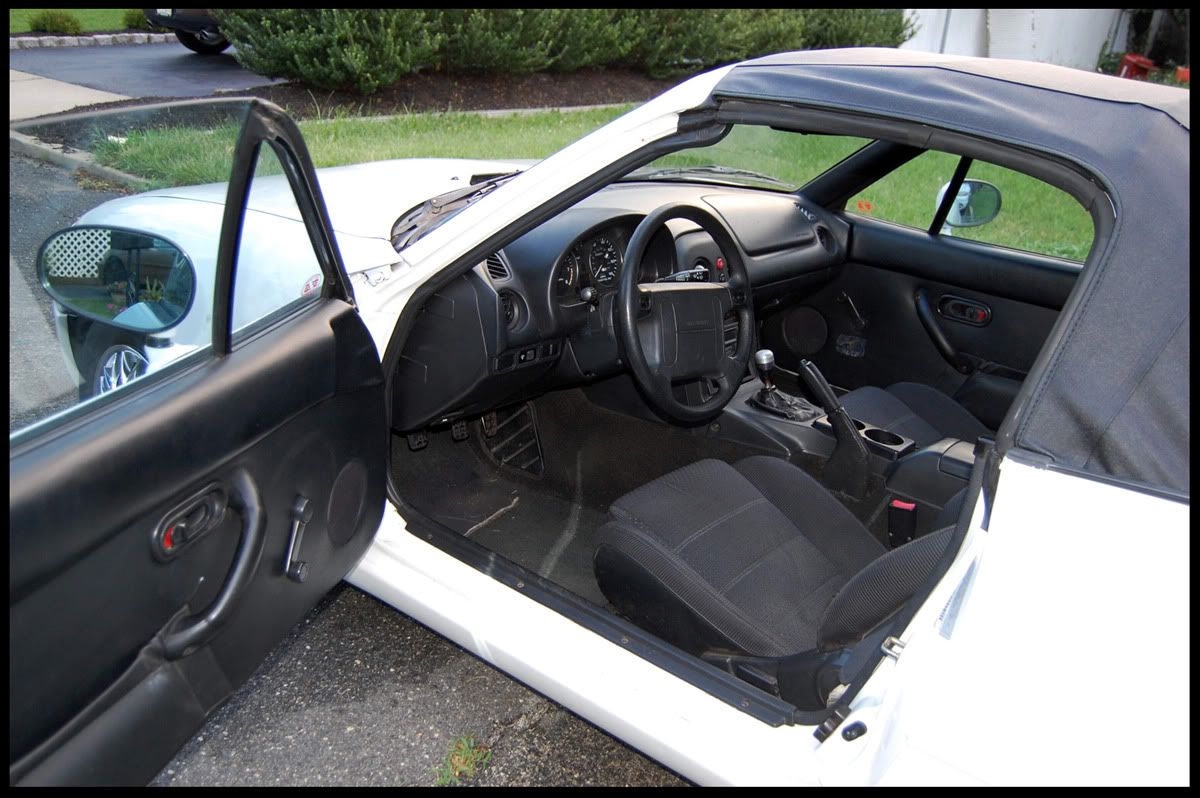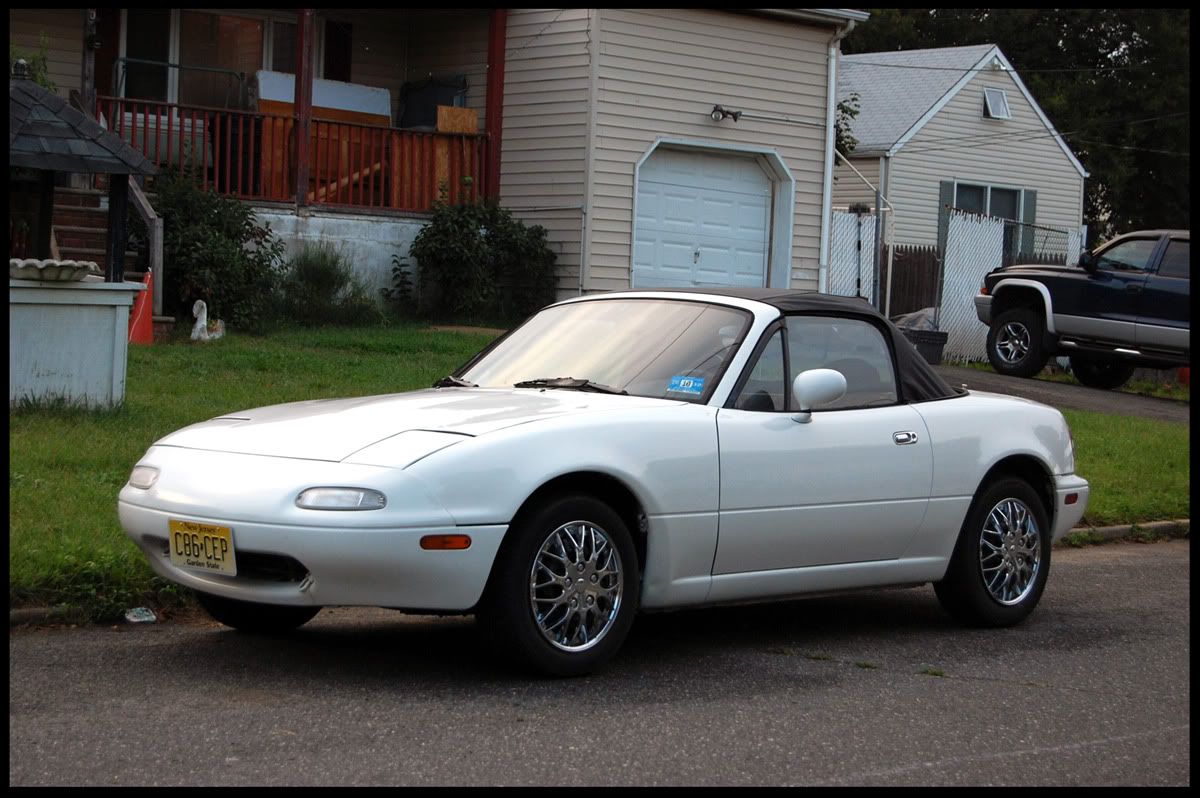 She's a 1994 with 140k , base model. No A/C , No P/S , California Car thats been repainted a few years ago. Cost me $2k. Which to me is a steal compared to alot of cars selling in NJ around here for 4K that aren't as clean.
Im going to be using her as a daily driver until i can find something for 5k to drive in the winter/kinda daily.
I most likely won't be going the drifting route since i already failed at that once. I am just going to see how it goes. I want low, i want clean, and i want ... happiness again. She needs a little love, and thats fine with me. Going to attack the valve cover leak and give it a much better look over in the next few days to get the ball rolling. I didn't take any pictures, but i already put the top on it because it had a hole and we were expecting large rain over the weekend.
Im excited, i really missed these cars. Im looking forward to finding a daily so i can really get moving on this car. I plan to keep this thread as updated as my last , hoping to make some more friends and put some smiles on some faces.
Thanks if you made it this far, it means alot :icon_cheers: