Hello Miata Fans - I just installed RevLimiter guages in my 93NA last night, and I'm really pleased with how they turned out. I wanted a 'minimalist' look, and wanted the needles to swing into 'the sweet spot' of my 260mm Momo steering wheel. I figured I could share this with those who 'get it'.....
Once the gauges arrived, I had the originals out of the car in short order: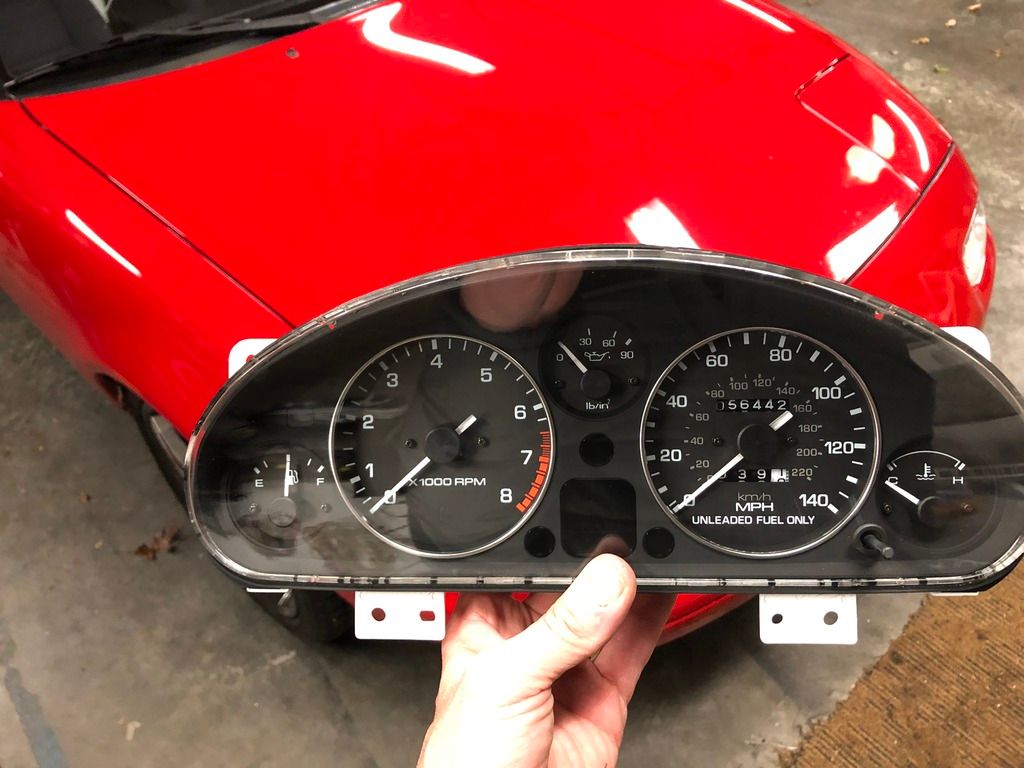 Open heart surgery on the kitchen table:
Buttoned up and back in the car:
Ready to hit the open highway: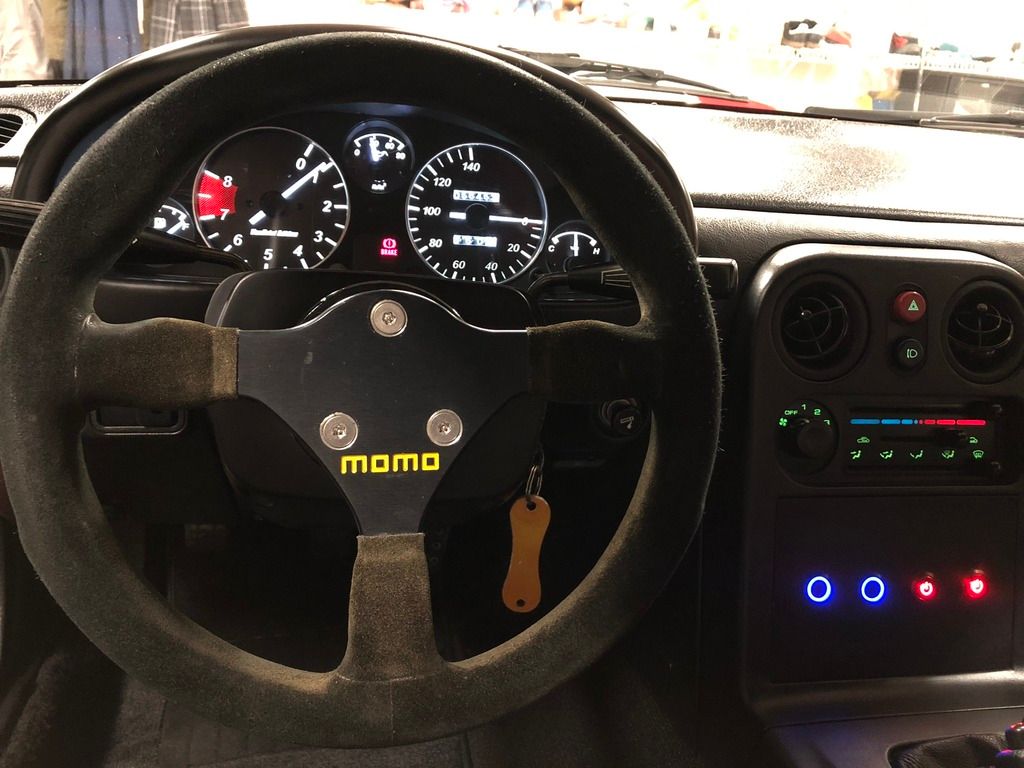 Great little project, great customer service by Adam at RevLimiter, and once again reaffirms my appreciation for these great little cars.
As an aside: here's something I did in my previous '93 that I kinda liked as well...... I simply flipped the tach upside down (same wheel, but different car):