Just picked up my first Miata (NA) two weeks ago 4/7/12 (Nor Cal) Pic Heavy
Hey guys, just wanted to introduce myself since I just picked up my first Miata. I've always been a Datsun 510, Nissan 350Z and even a Honda (CRX) guy, but now I'm a Mazda guy as well. The short story is I got this 1993 Miata, Auto, white exterior, tan leather, power windows, power steering, power mirrors, A/C (not sure what package this was) as a thank you gift from my good buddies dad for helping them out. I didn't want to take it for nothing so I offered to pay for it but he flat out refused to take any money from me. I help my friends in anyway I can and never expect anything in return, so I was really floored by the generous gift.
I picked it up from my friend's dad last weekend and he gave me the quick 5 minute tour of how to take the top down, where the gas/trunk buttons were, etc. I really only takes 5 min. to get the hang of it, so that was good.
My friend's dad used it as his short commute and weekend to the beach car, so it has low miles (87K) but the interior was well 'loved' by his pooch. It had dog hair and scratch marks EVERYWHERE, but the seats and carpeting took the brunt of it. So it was definitely in need of some major interior TLC. I spend my free hours after work cleaning it a little at a time but without a garage and the rainy weather we had last week, made it take a little longer but I finally finished up this past Saturday. Next up on the cleanup will be detailing the engine bay and to tidy up the trunk, but there's always next weekend for that.
The car runs and drives fine but I plan on giving this a tune up (plugs, wires, air/fuel filter) then getting the timing belt + water pump done early this summer just to be sure it's maintenance is kept up to schedule.
I've also been lurking on getting info on suspension parts to lower it a bit. I don't plan to do anything but drive it on the street so I don't want to break the bank on expensive coilovers, so hopefully I can get advice on how to get it lowered on a budget but not get cheap ebay parts...used quality parts are good for me!
Speaking of budget, I didn't want to spend the bucks to get it detailed so I decided to give it a go myself. So enough talk, let's move onto the pics. I sure hope you guys don't mind a lot of pictures because I'm the type that likes to snap pics along the way.
Here's just a small sample of what I've done in the last week and a half
Here's strips of packaging tape I used to get the dog hair of the carpeting. (total spent: $0, already had roll of tape)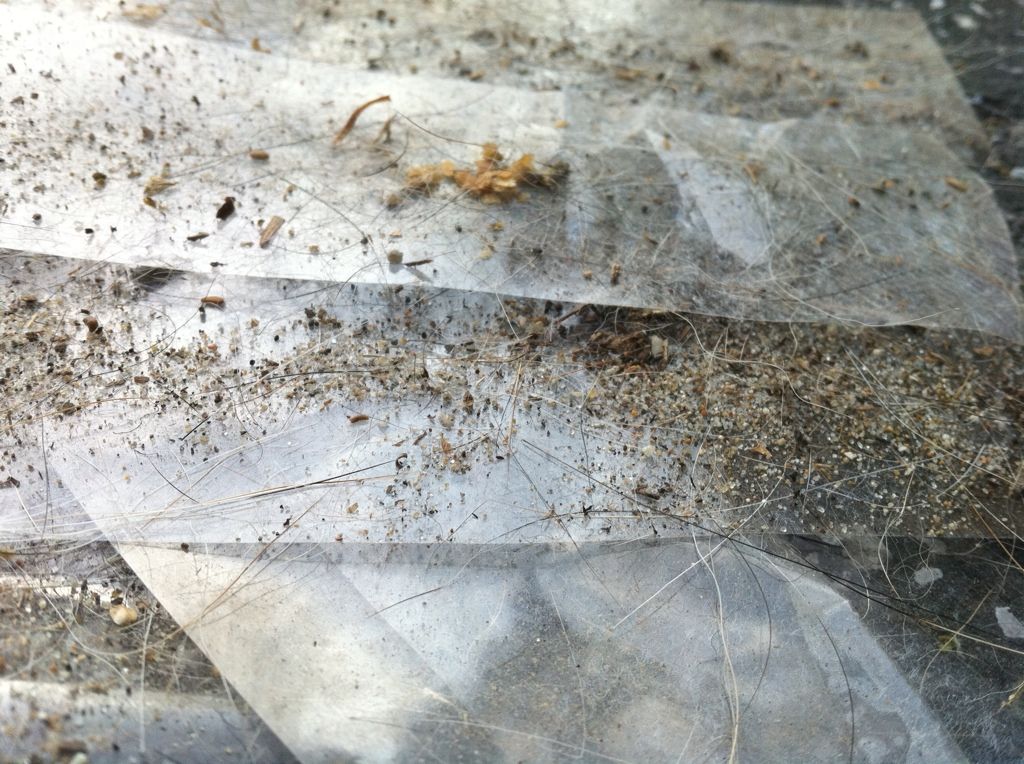 Here's the original floor mats, I thought were too far gone and was going to buy new ones but decided to try to clean them up anyway...I'm glad I did!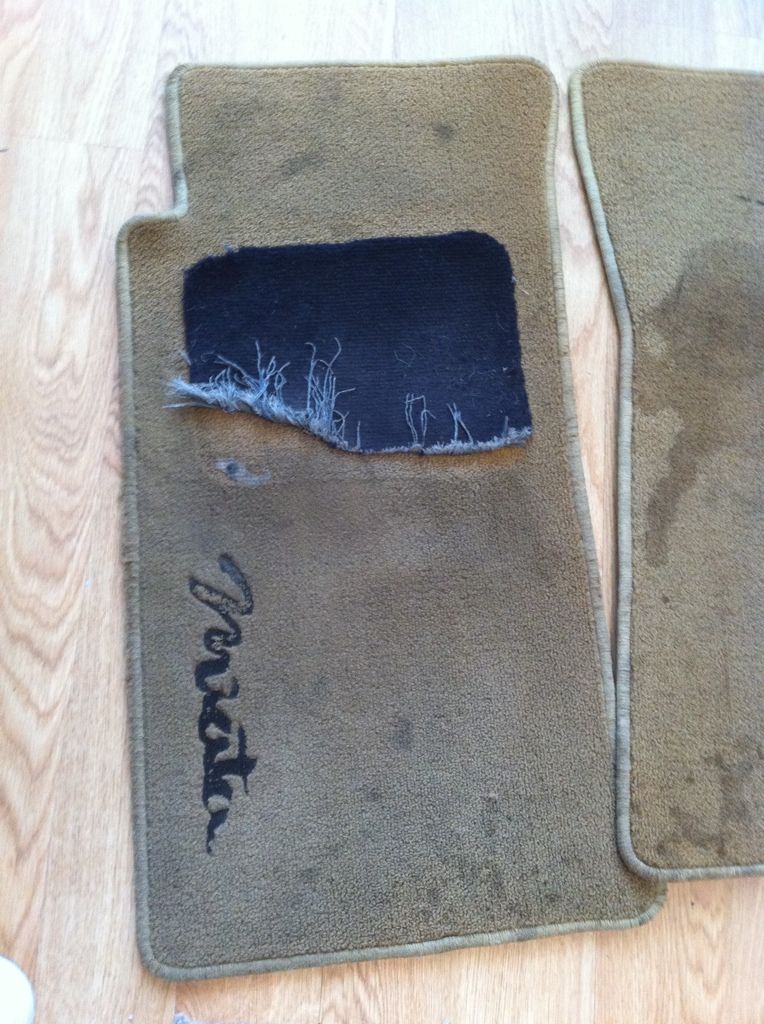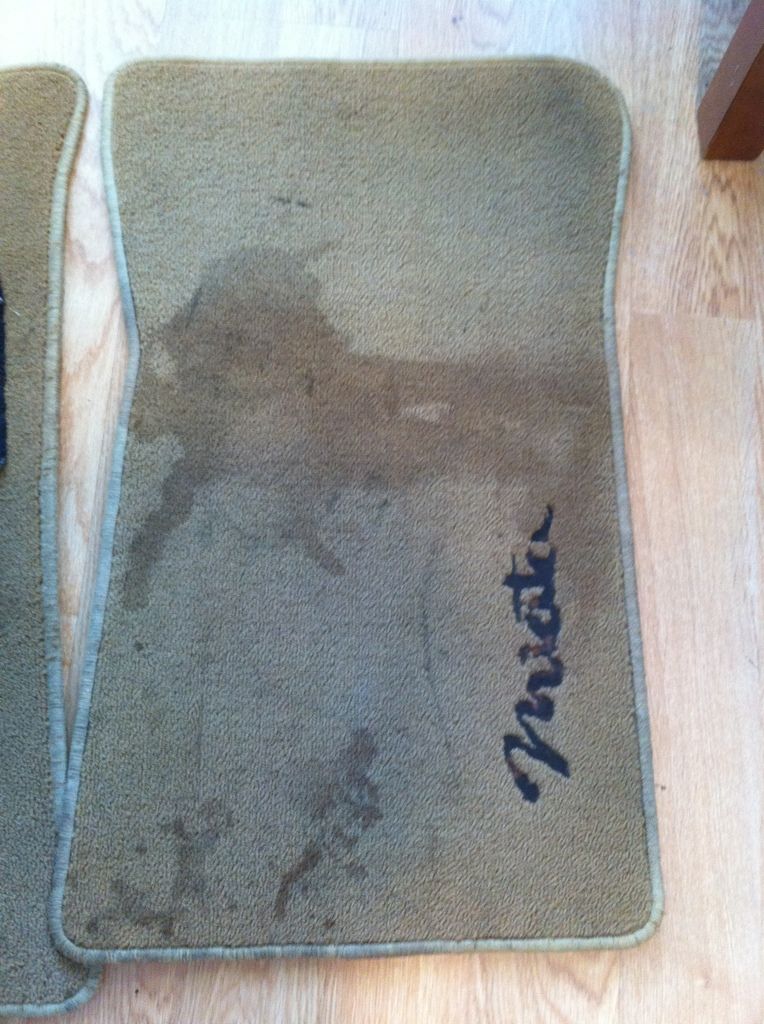 Here's after cleaning up the floor mats and adding a foot pad piece of carpet (total spent $6 for the carpet cleaner and rubber adhesive to glue the black carpet, I already had the carpet scrap)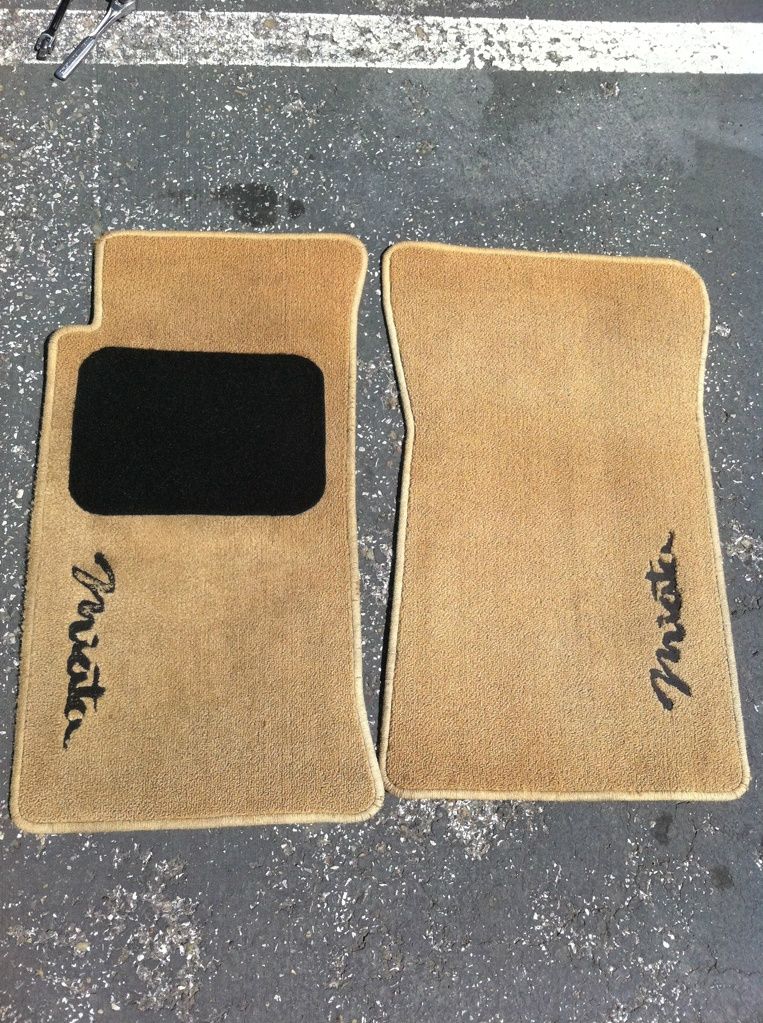 Before/After: Door panel and sill before cleaning (total spent $3 on general cleaner).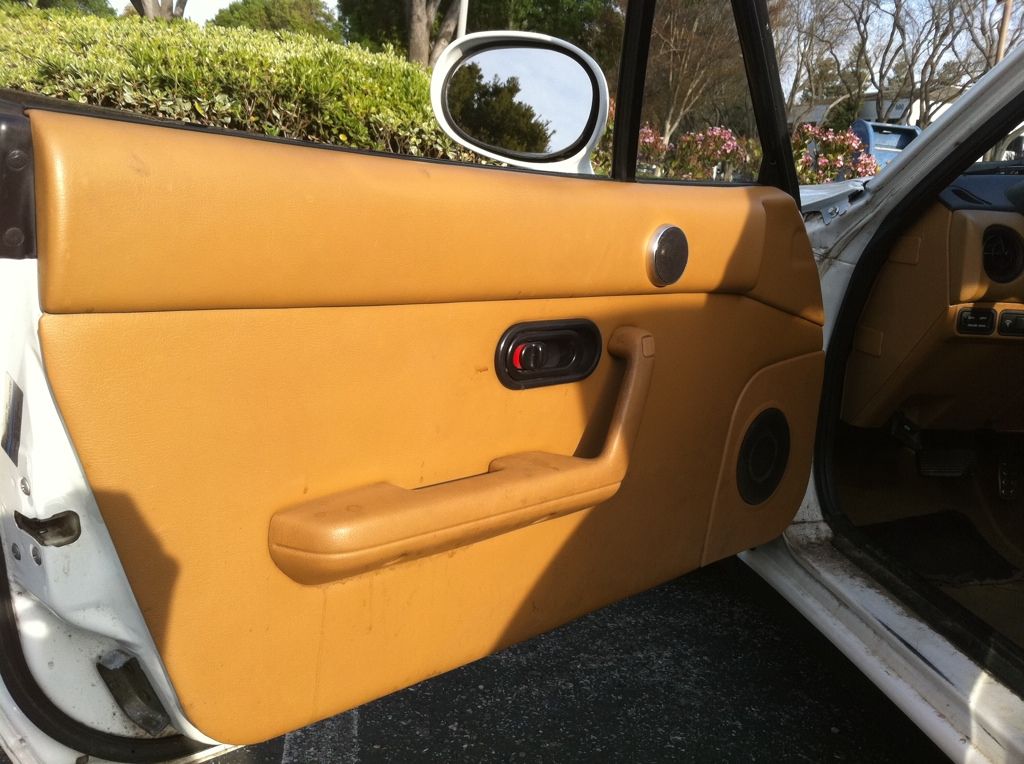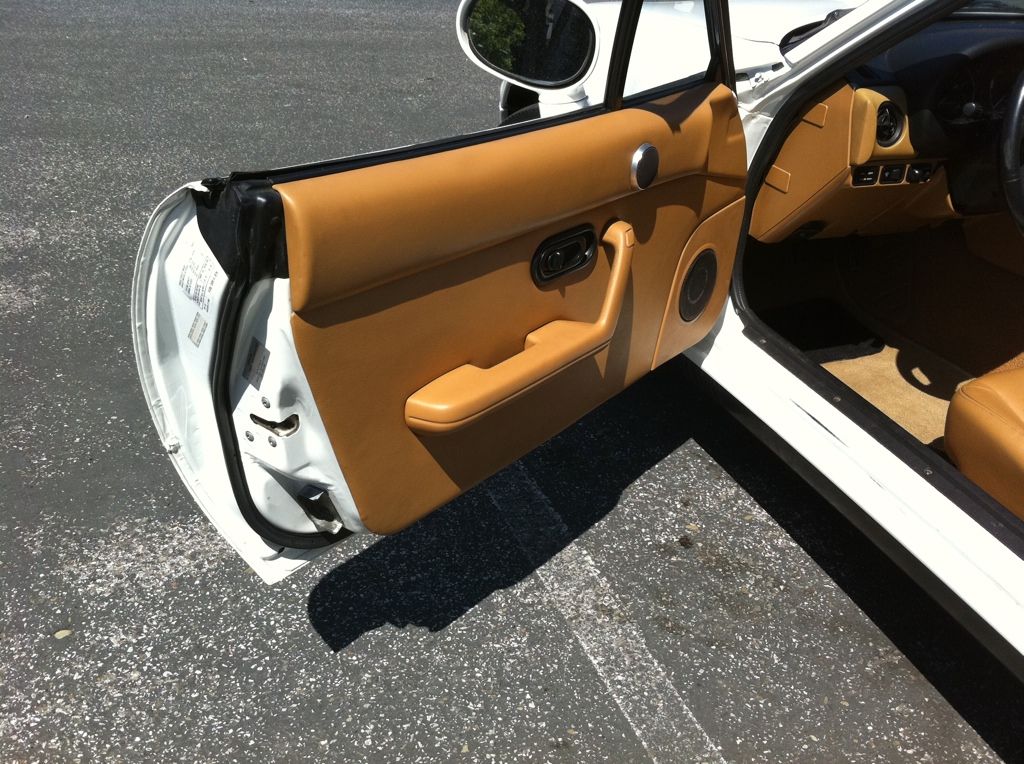 Before/After: Seats removed to clean floorpans (total spent: $0, unless I would have broken the wife's Dyson!)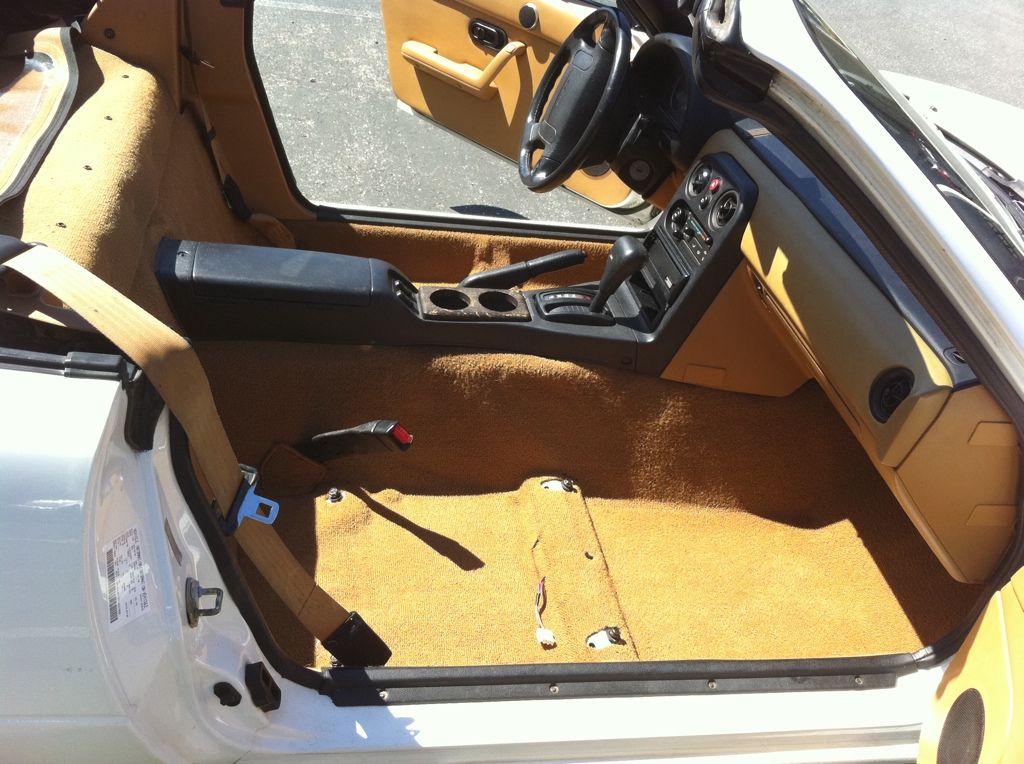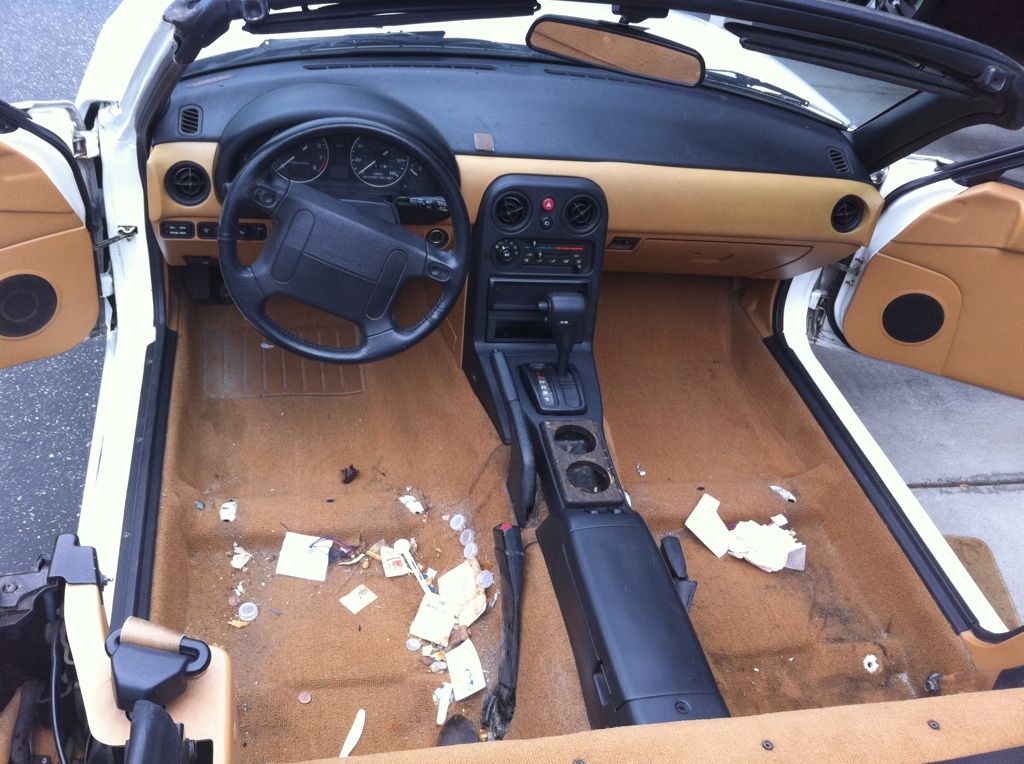 Before/During/After Cleaning Rear Wall (total spent: $6 for foam carpet cleaner and stiff brush to scrub)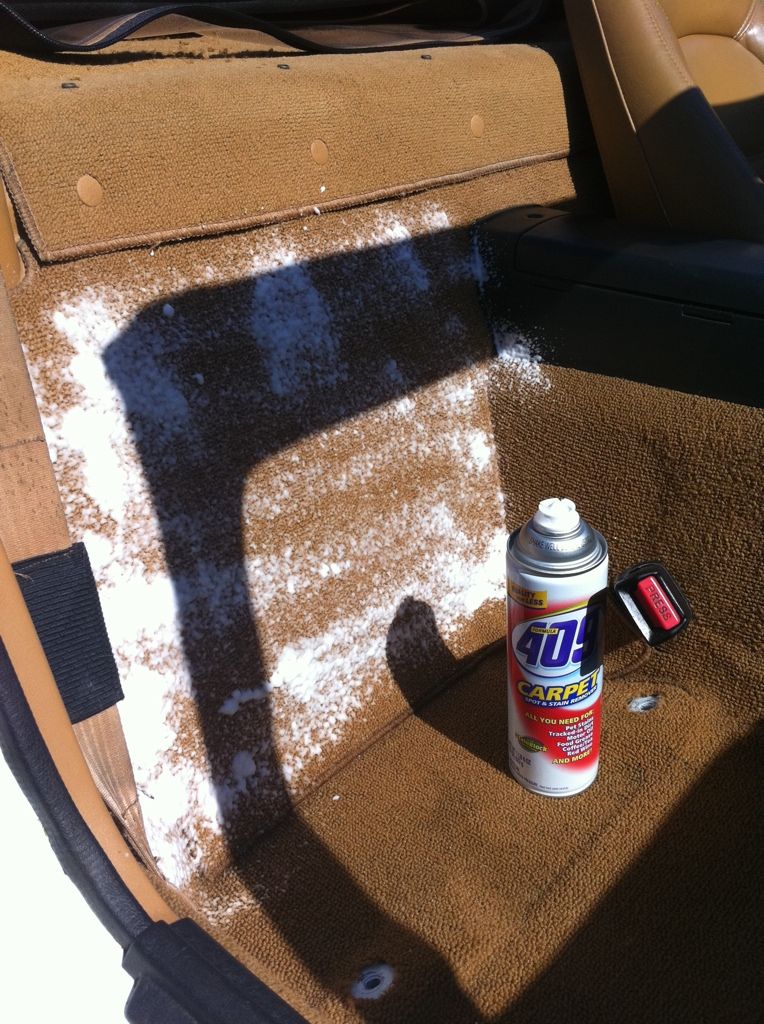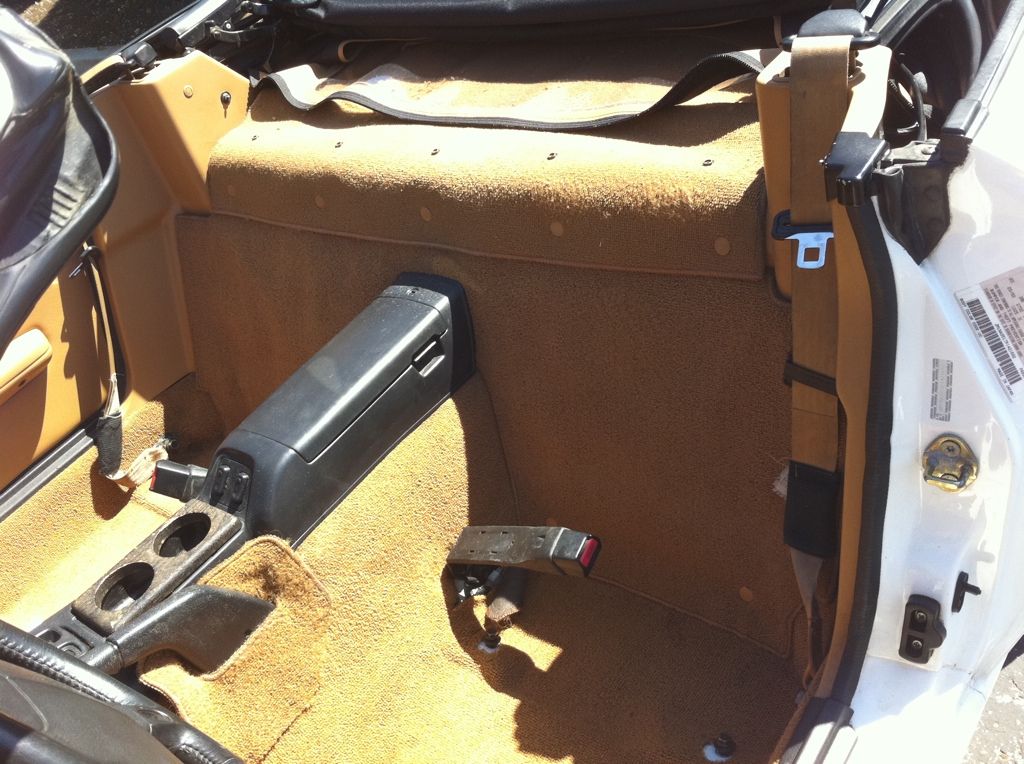 Before/After: Cleaning the E-brake Carpet Section (total spent: $6 for some Spot Shot stain cleaner...works AWESOME for stubborn stains BTW)