Introducing one of the few properly designed oil catch cans on the market! Unlike others, this oil catch can is designed to work on cars with ITBs, forced induction, or traditional NA! this oil catch can features 2 chambers; a vented chamber for the fresh air intake port of the valve cover, and a closed chamber for the manifold side. Utilizing the PCV concept, this oil catch can will ensure no oil makes it to the intake valves. The result is cleaner air, and less carbon buildup. Other properly designed oil catch cans (take Mishimotos for example) are quite expensive, but
we are offering ours for $280 + 12 shipping in the cont. US (USPS flat rate)
. It is still a bit more expensive than others out there, but you get what you pay for! The amount of work to properly weld and bend this (notice it is made of only 3 pieces of aluminum, not 6) are why the cost is high. Here is a breakdown of what makes our oil catch can unique:
2 chambers in 1 can
Properly designed to work with all cars
Utilizes the car's original PCV system
Drain at the bottom, can be plumbed into oil pan
Both chambers baffled correctly
Will come with hardware and 10 ft of reinforced rubber hose, and routing diagrams for ITB, NA, FI
Production units will have a KSE logo tag and the forward port facing the valve cover.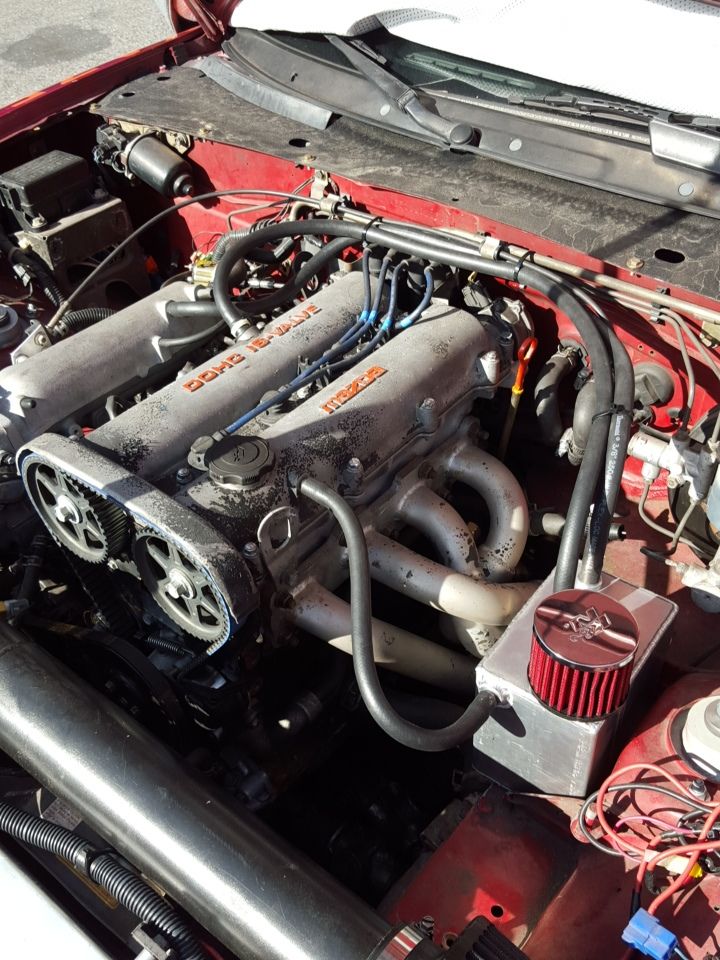 -Henry