Hey,
Selling my 8 way adjustable KYB AGX shocks with Eibach Pro springs. Shocks & springs have 10-12k on them and are still in great working order. Adds great handling to your car!
Edit $350 + shipping
(includes front & rear shocks, springs, top hats) everything you need to just bolt them in and go.
If your interested please email me at
[email protected]
Thanks!
All 4 shocks: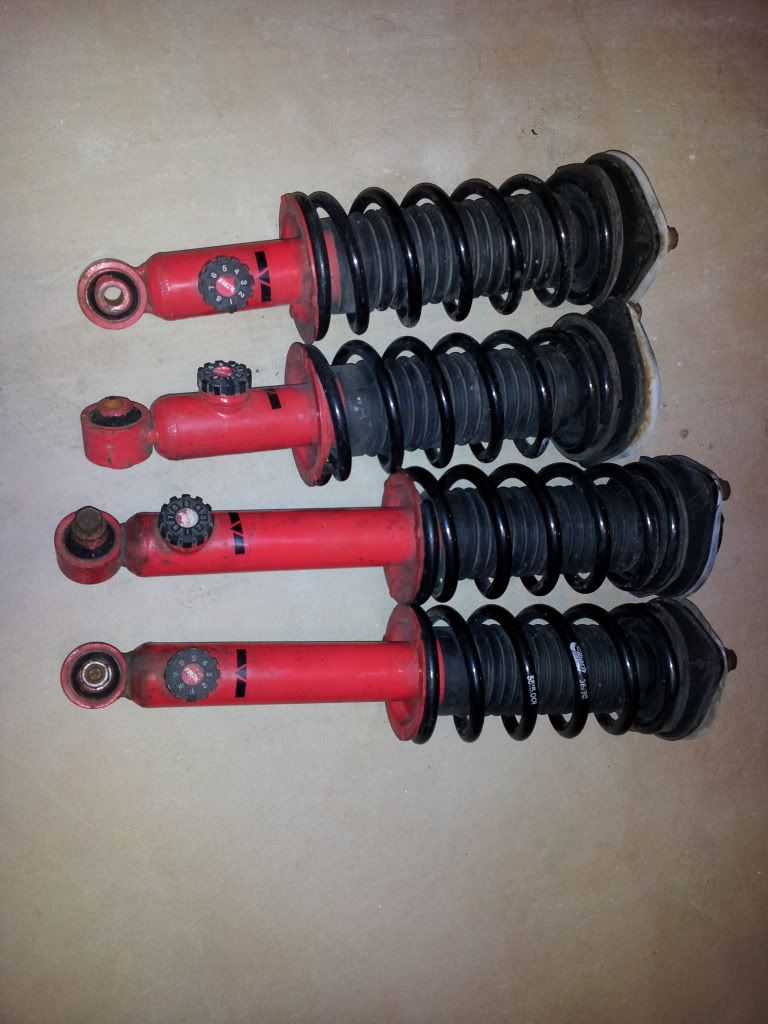 Spring shot: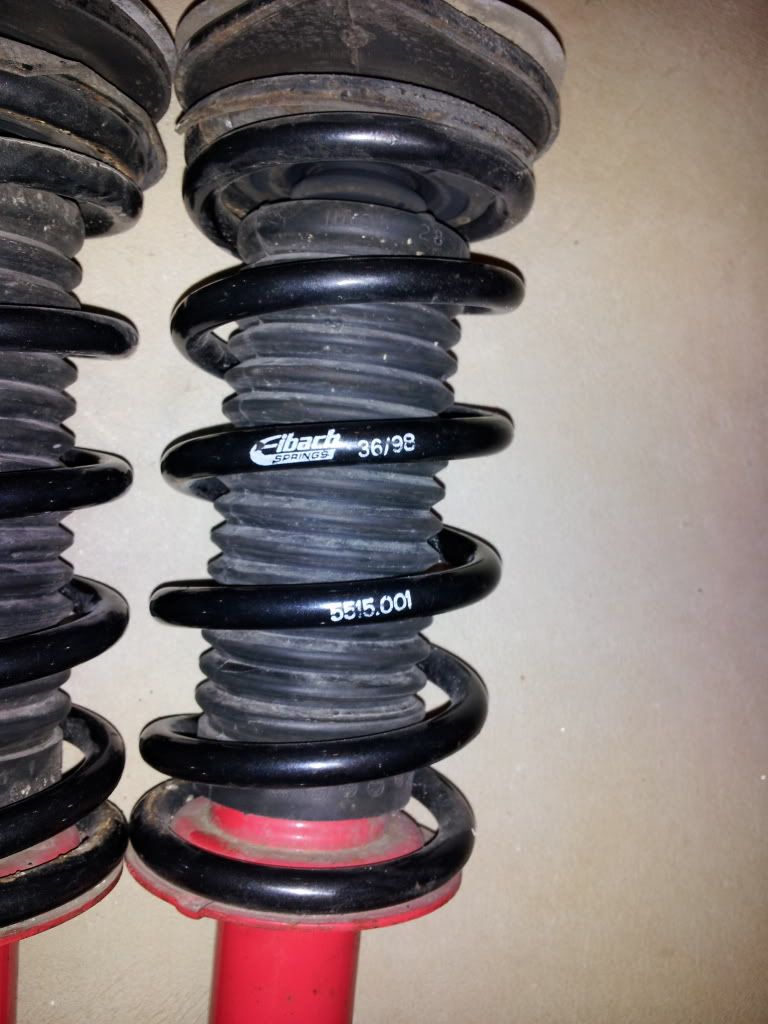 What the car looks like with them installed (sorry no side shot
:fp::