·
Official Armchair Racer
Well today marks the start of a new project. As some of you may recall I participated in a Chumpcar race last week with AR Auto Service's Miata. We placed 10th and were very competitive. This left me and a buddy, Martin (greddygalant) restless for our own clunker Miata. One week later I present to you our running $625 1991 classic red 1.6.
Martin and I will be keeping this thread updated as we slowly transform the car into a rough looking but capable track toy.
Specs:
-227k chassis
-70K junkyard 1.6
-70-80K mystery "lsd". Could be a Torsen. Owner seemed confused on what year it came from and it was too muddy for me to crawl under and see if it looked like a 1.8 or 1.6 near the axel stubs.
-Recent Alpine mp3/usb cd (sell for funding)
-NB Miata wheels with shot Les Schwab Ohtsu specials.
-Mom and pop shop cherry bomb exhaust.
Car is currently having issues firing up on its own. It started right up the night before on our first look at the car with a jump from a Ford Explorer. Today we had to resort to pop starting the car in the parking lot with the Ford. (sorry finish panel)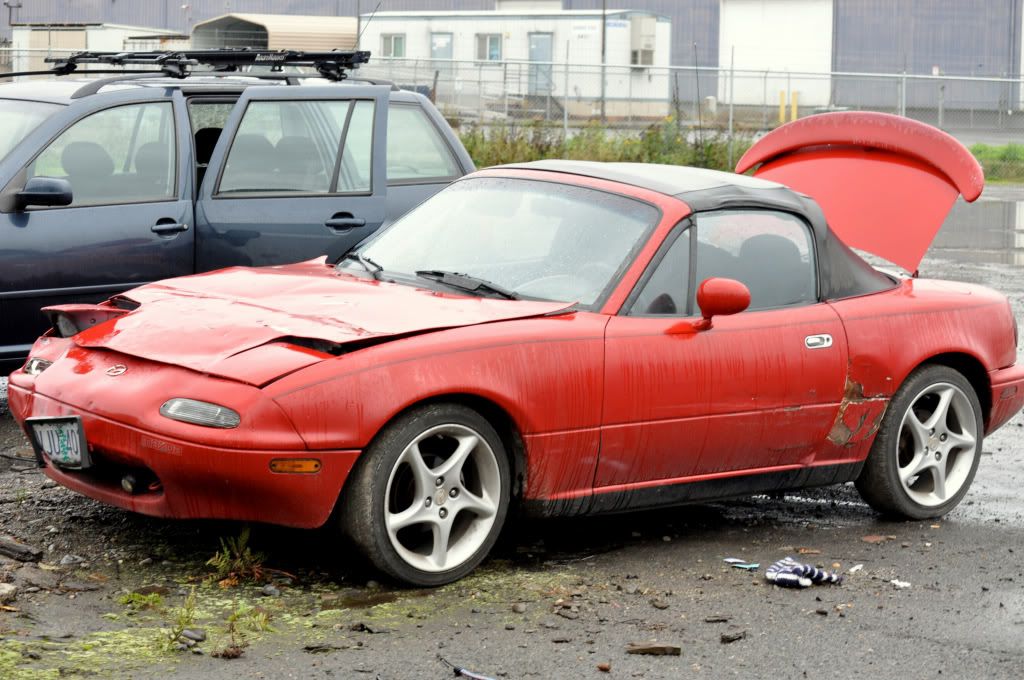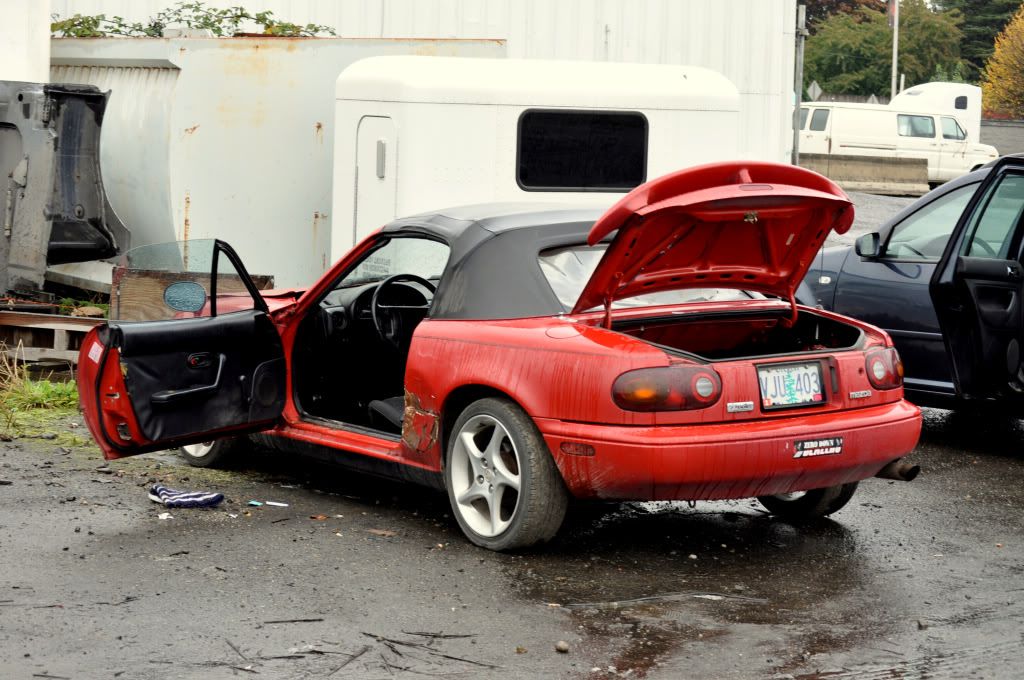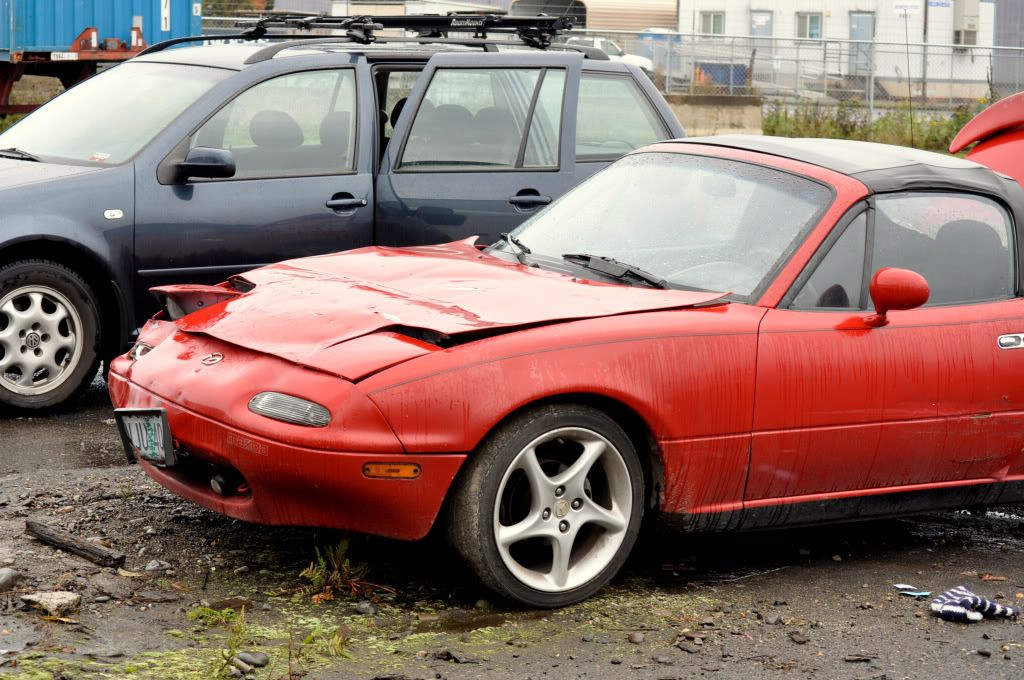 The Idea: A budget Miata that can be loaned/rented out to friends looking to get a taste of track action. The car will be mostly comprised of second hand bits from my 1993, ebay/craigslist finds, and any freebee's we might acquire along the way.