Discussion Starter
·
#1
·
Here we go. Never made a build thread before but its always something ive wanted to do... Rewind a month and I was driving my 2008 speed3, fully bolted 345ish whp. Three weeks ago I drove into the back of an acura and totaled my car, wasnt doing anything dumb, just a case of neglect on my part.
Honestly I am heart broken over this car, I never loved something as much as my speed. But I decided (mainly due to the cost of being a 21 year old boy with mad points) that i needed to buy something cheaper on insurance.... Right off the bat my dream evo got crossed off the list as well as an s2000. I had no idea what to get then starting thinking cheaper and the second the idea of a miata came into my head i instantly was set on it.
3/12/12 Found my miata... 1993 1.6 fully loaded with cloth. Milage- 53,5xx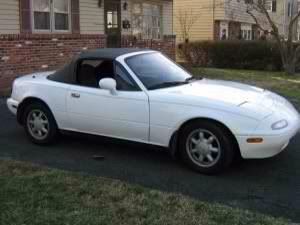 3/18/12 Getting her back to nj from pa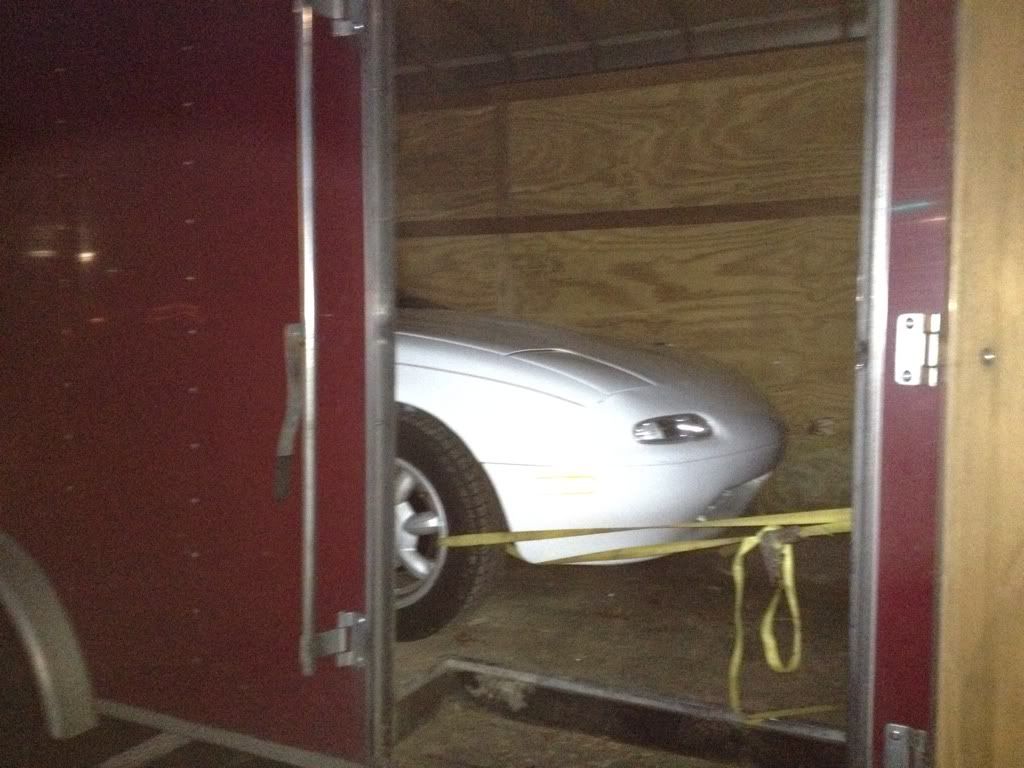 3/19/12 Exhaust arrives: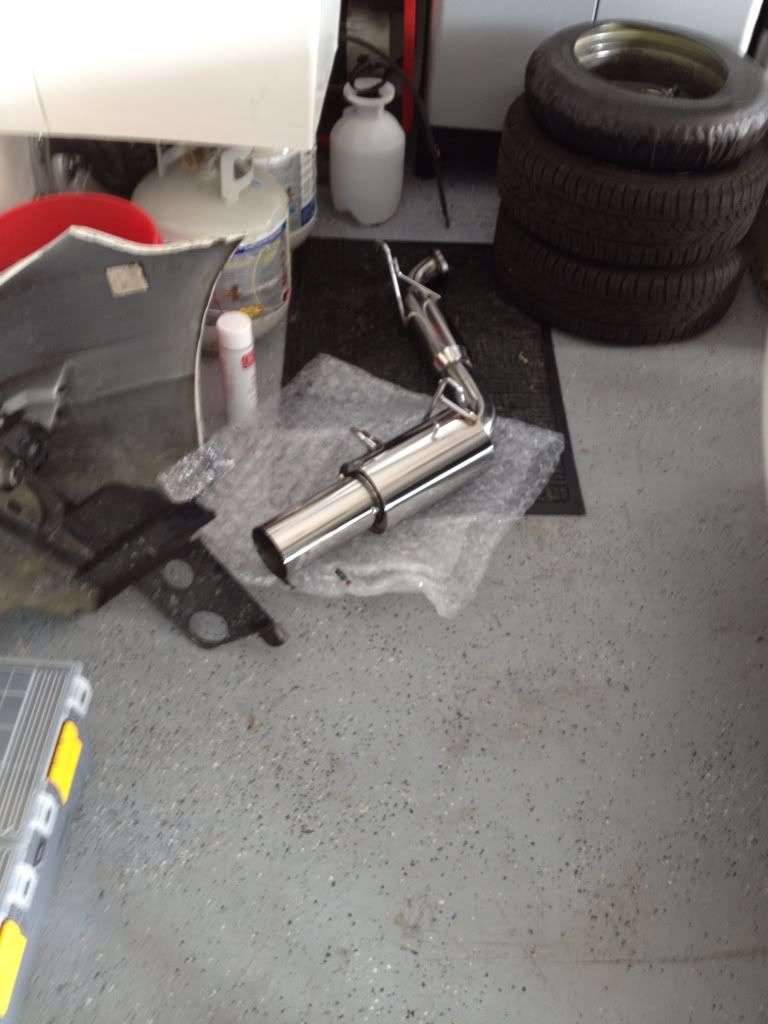 Also picked up my wheels :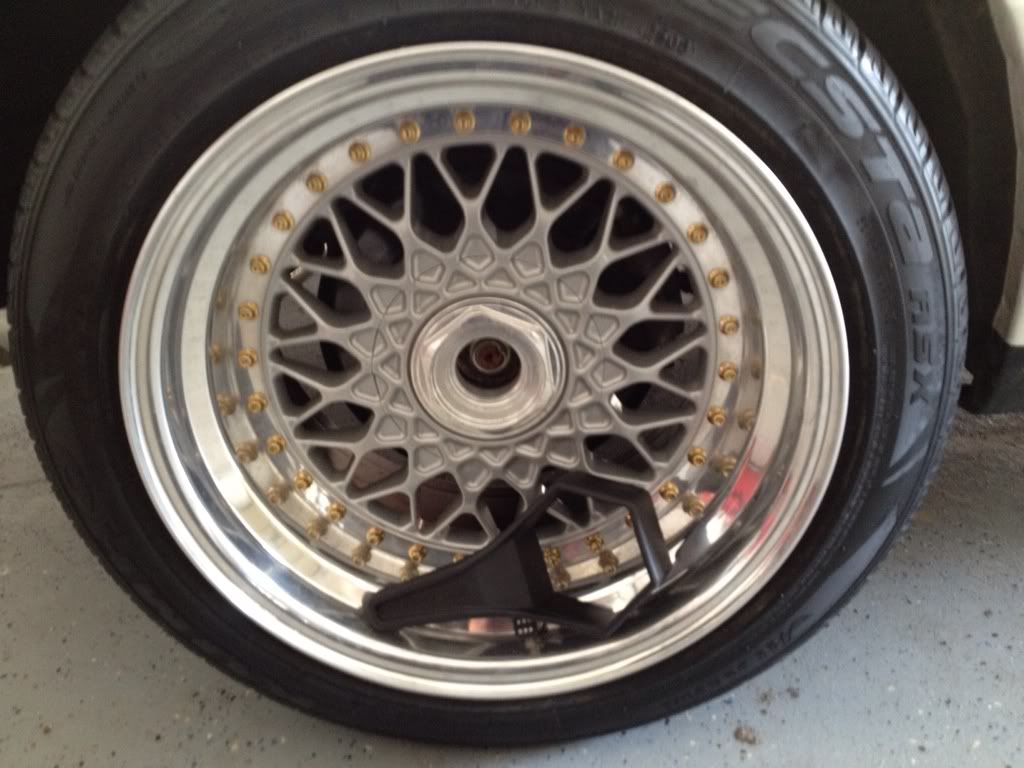 At my buddys house installing my catback.... had mounted rear rims earlier in the day. Front rims needed valve stems so it took me a day to track down a decent set of harley valve stems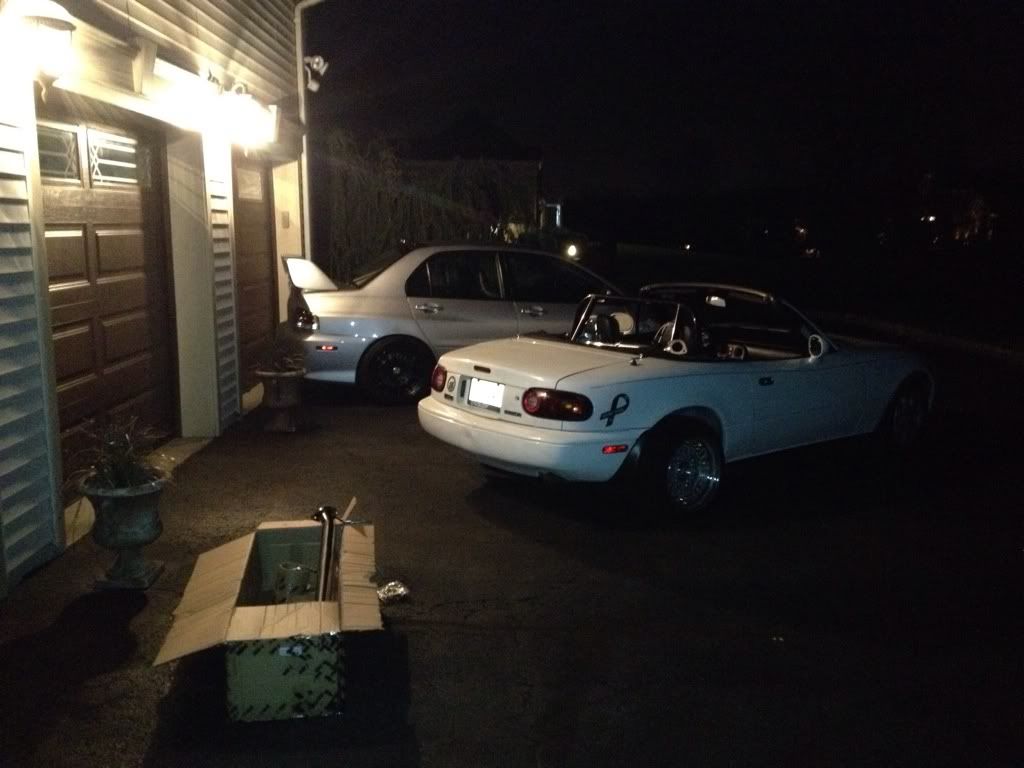 3/21/12 Fronts mounted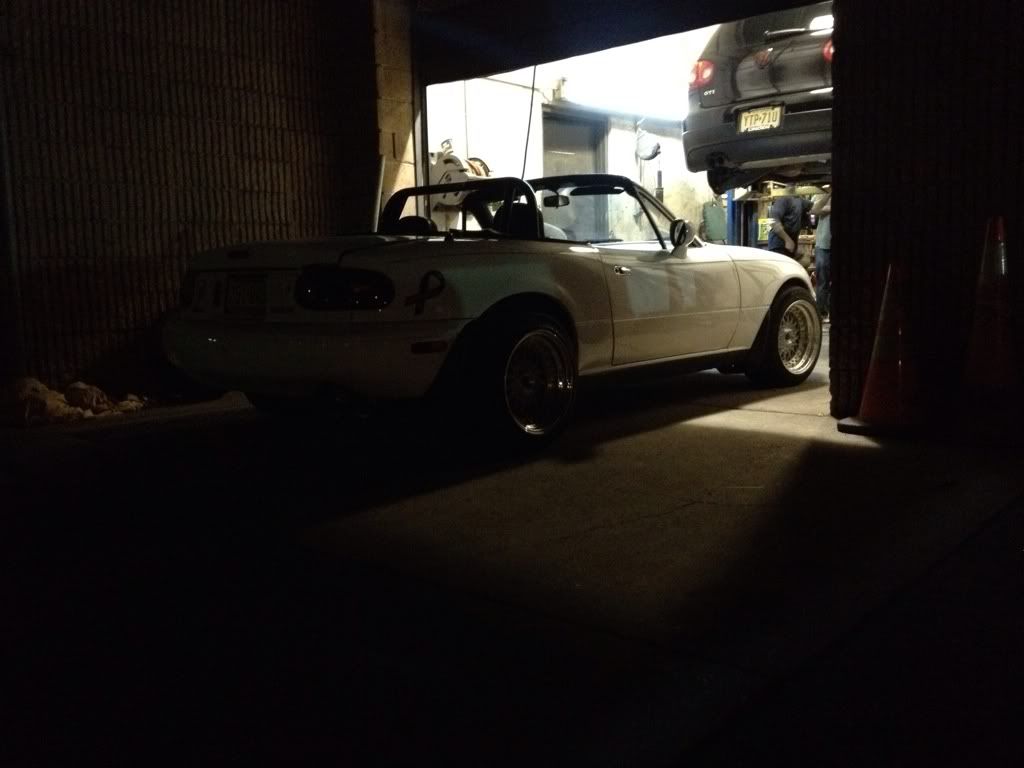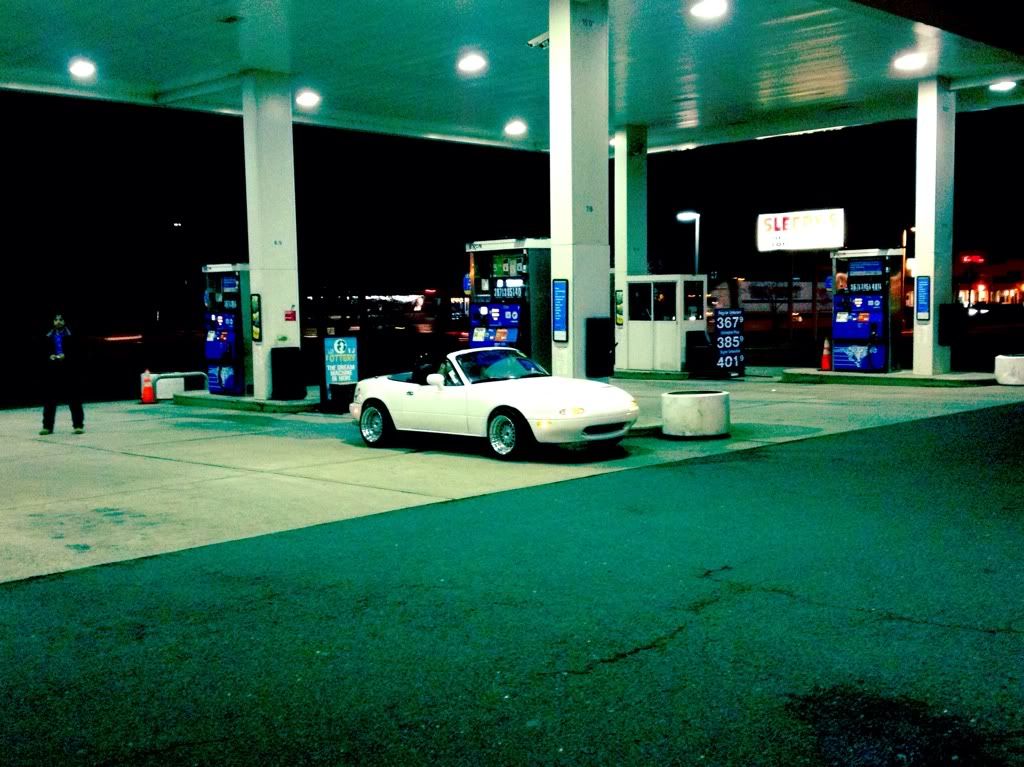 3/24/12Got my front lip!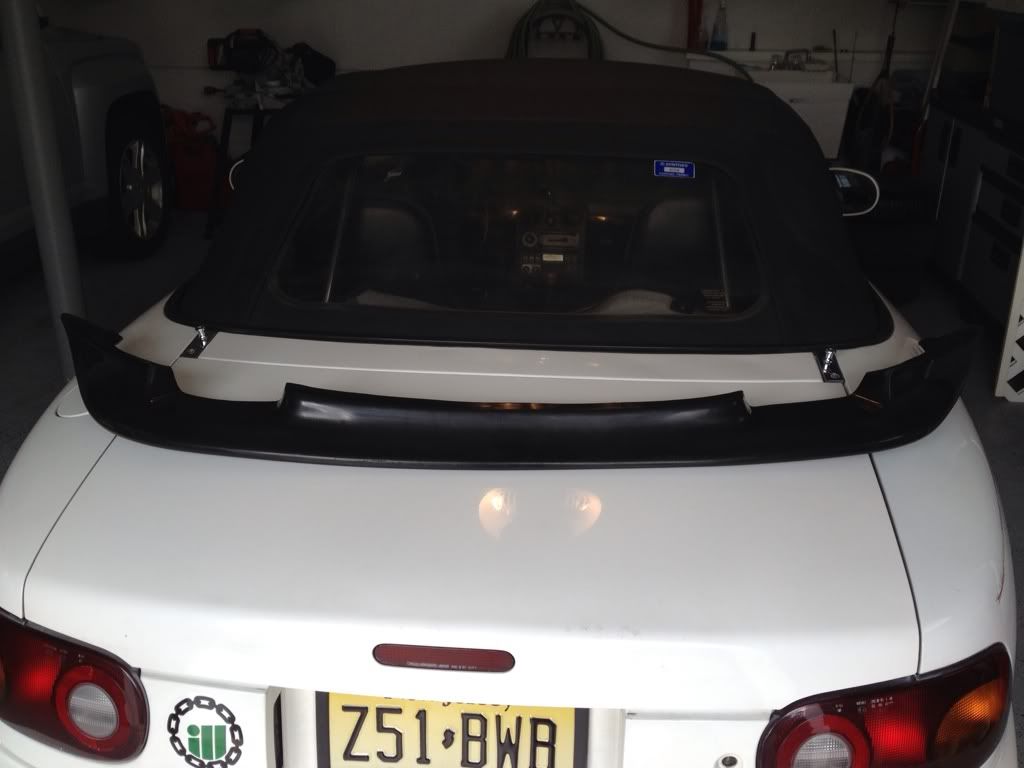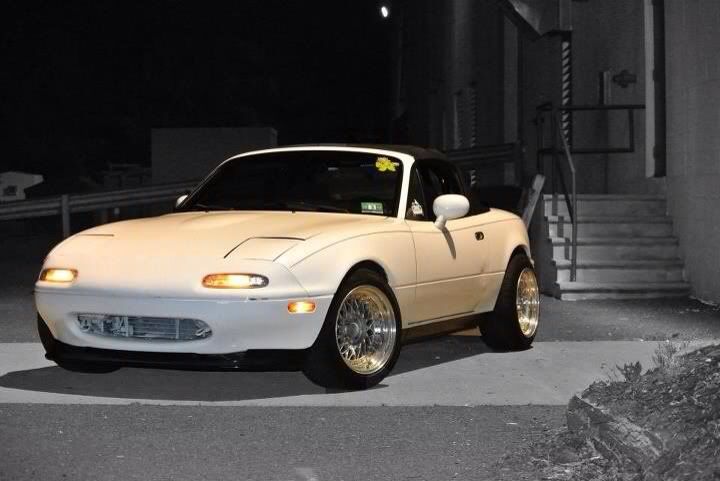 4/4/12 Washed her up real quick... holy **** I need suspension... ordered stance coils the night i bought the car and found out monday they are back ordered so as soon as i am refunded for my cancelled stances i will be purchasing a set of Tein Flex.
My best friend Nick and Ashley, found this sick stache sticker in the mall, I feel obligated to rock it for a few days.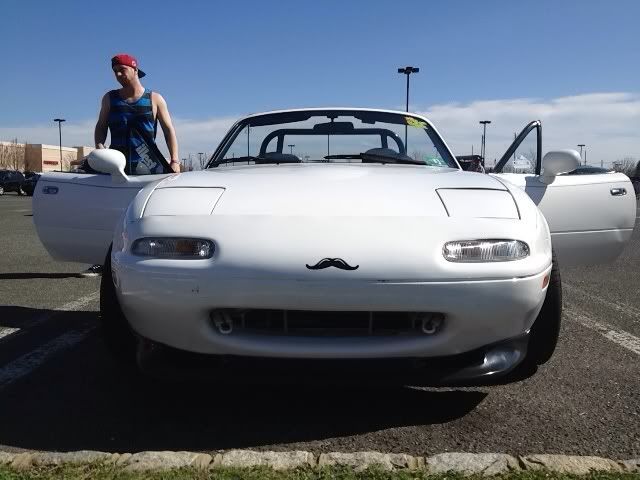 4/5/12 Front plate bracket came today along with my side skirts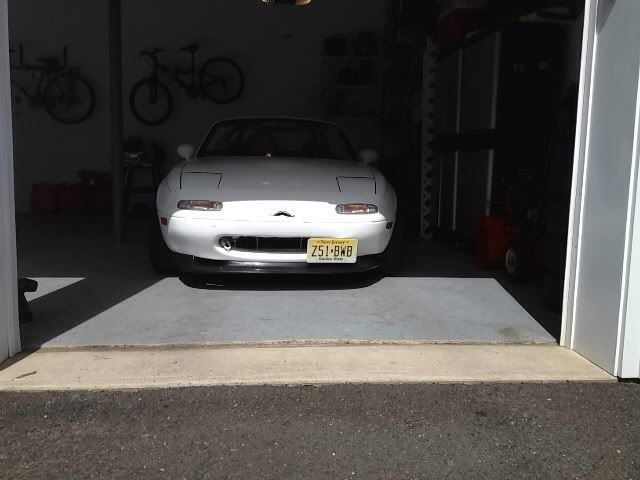 So much more to come just need to figure out exactly what route I am taking the car, she is my only car after all. 100% daily driven