I figured I've finally done enough things with my car to start a page.
I got her on 02/2011, I've been wanting one in BRG for the longest. I had been debating getting an MK3 Supra, an N/A 300zx or a Miata. I used to have a 98' Maxima and i hated working on that engine, so i ruled out the Z without test driving it. My brother in law had three MK3 Supras So I remember driving it around, but my dad wasn't cool with me getting a super old car, and the propensity of the BHG scared me away. I sold my car and found this one on CL, called up Treasure coast Miata and drove 100 miles up to check her out. I was pretty excited; in retrospect, I feel i should have shopped around a bit more, but I think i got a pretty good deal.
She's a 95 "M" Edition, 155K miles on the chassis with 111,000 on the engine.
I neglected to take pictures during most of the work I've done, or gotten done, but whatever.... Enjoy reading.
Driving back was fun, I was totally not used to the amount of noise going on, but i loved it.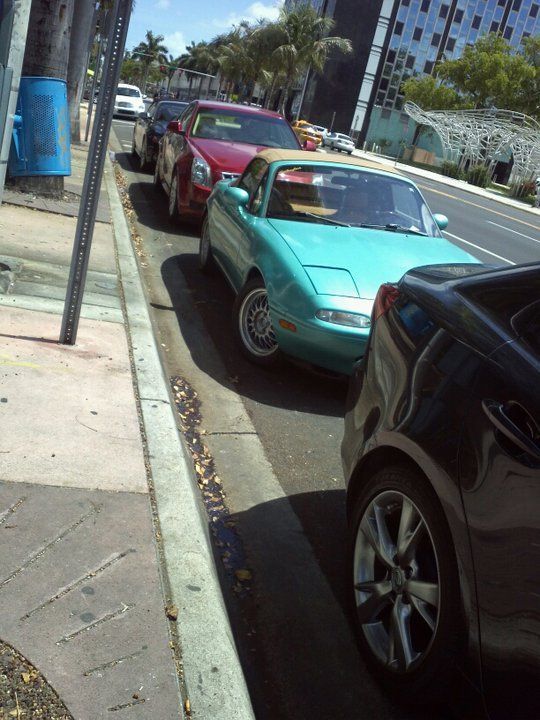 First thing I did was install the OEM R-Package front lip, went on without a hitch.
The next week I ordered some pads and rotors from 88Rotors. My old pads were pretty hideous looking, one set was off the bracket and was engraving itself onto the hub.
One morning I caught the temperature gauge going into the hot zone, i babied it till my destination and put the heater on full blast, at the time I had a little internship/ volunteering at a local shop. a pressure test on the radiator showed a leaking water pump... I promptly ordered the parts and saved a shitload of money by doing the labor myself with the guide of a mechanic.
I had changed the Water pump, Timing belt, Cam shaft/ Crank shaft seals, and Valve cover gasket. Obviously I neglected to get pictures of doing the work, but it went fairly smooth.
I sent Mr. Woolery a couple bucks and got some cool stickArs in return.
A week later I got fed up with the stupid lifter tick and changed to Royal purple 5w/30 and was happy with that.
I bought a K&N intake from a member on here, I ended up just installing the filter and selling the pipe to someone else.
somewhere along the first week of owning it the gauge cluster and other back-lighting died. so i drove around like that for like a month... I paid a guy to diagnose it and it turned out to be a relay..
Around that time I bought a Nardi woodgrain from some cool guy on this forum.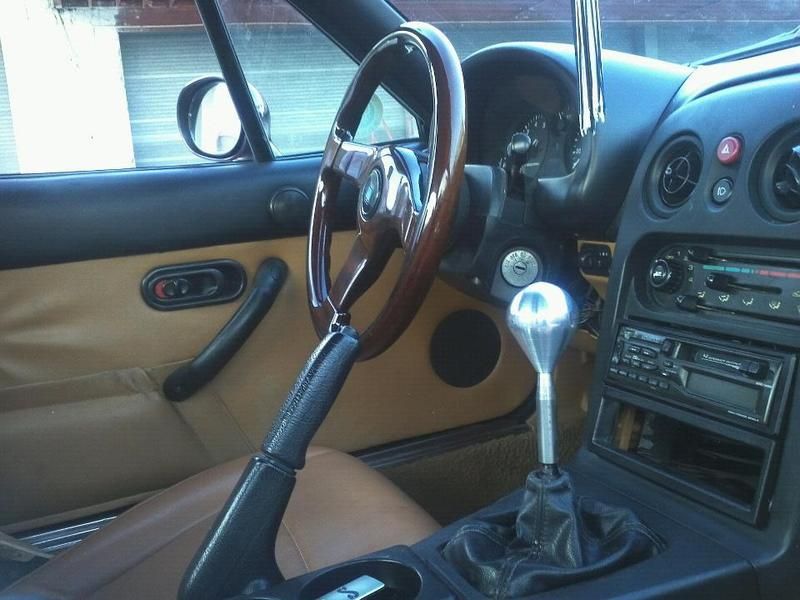 And picked up a ton of little things like a gauge cluster hood, tan floor mats and other peices to freshen this up.
I love this little thing, puts a smile on my face every time I drive it. I still need to install my suspension thats just sitting in my trunk, and throw in my sweet ARC power chamber that my brother in law got welded up for me(it had a minor hole)... I'm gonna polish it up, and take steps to avoid it getting messed up again.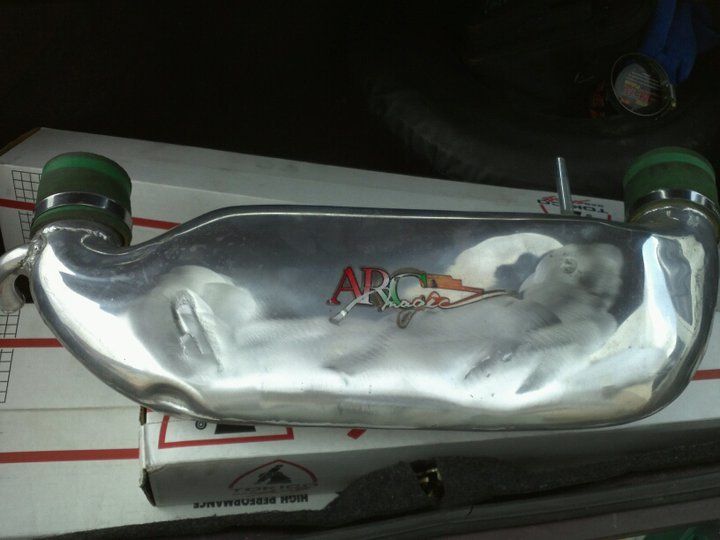 Here's the most recent picture of my car
Hope to keep this updated, haha.
Skip to page three to see the car in Merlot.