Discussion Starter
·
#1
·
I've officially decided to part out my car, and I already have most of the stuff sold, but there's a few things I'm left with and I need to know what they're worth.
Flyin' Miata sway bars
I would like something to replace them with, as well as cash, but I might be able to sell them outright. This would be the bars themselves, no mounts or hardware.
http://flyinmiata.com/index.php?deptid=4537&parentid=0&stocknumber=13-36500%20%201990-93

Racing Beat Adjustable End Links (Rear)
I'll get pictures if necessary.
Bipes ACU
http://www.bipesauto.com/BipesACU/index.htm
Semi-polished hood
. There are a few small dents, but the majority of the buffing is done and it looks really good when it's clean. I would need a trade plus cash for this.
White face gauges
showing 143k miles.
This is the only picture I can find right now, I'll get a better one if anyone's interested:
This is pretty close to what I have, but mine have the chrome caps on the needles:
My wheels
, unknown brand, 15x8+0, good tires up front, near bald in the rear. I have two new tires for the rear, though:
*The two white wheels are fully chrome plated, the bronze ones are not. The rears (bronze) are also bent around the lip, nothing drastic and they all hold air, but they're not the prettiest.*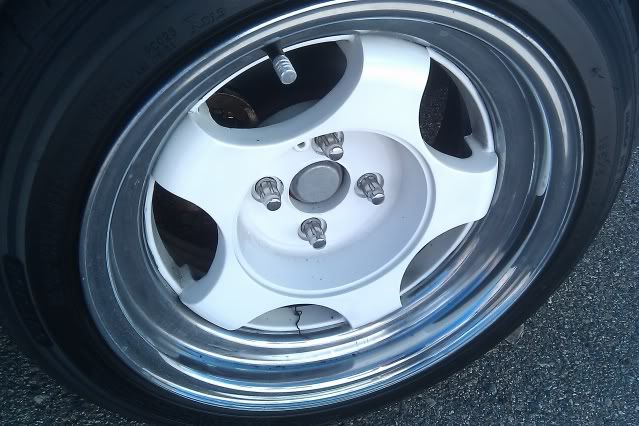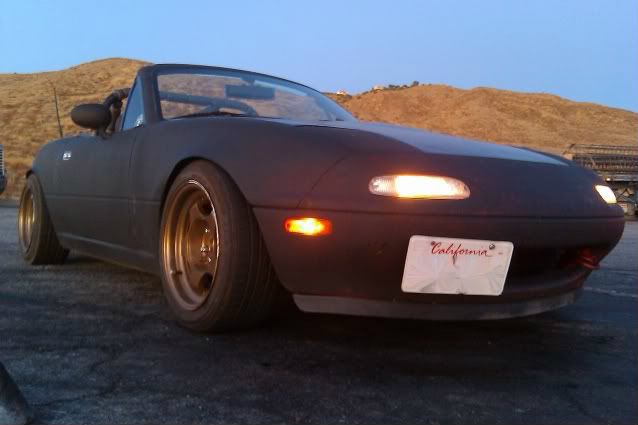 This picture shows one of the non-chromed wheels without paint: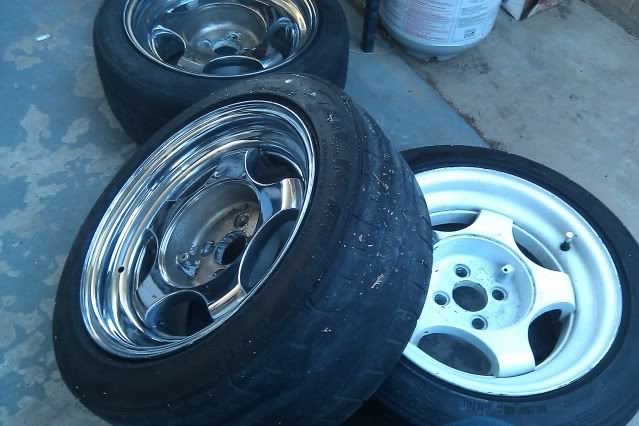 Center console
Do I have to explain it?
Momo Corse seat
Looks fucked up, but solid. Includes rails.
Corbeau 4 Point Harness


Orange button, street legal.
Voodoo Shift Knob


Originally brushed aluminum, now somewhere between brushed and polished.
1.6 Valve Cover
Squeaky clean inside, plain Jane outside.
Semi-Hollow Spokes
Painted the same bronze as the other wheels. Will have tires mounted on them, but I advise you not to drive on them. Caps included.

Complete A/C system
Everything A/C related from under the hood, which means no switch or anything firewall and behind.
Custom Red Tinted Tails
The standard "Euro Clears" tinted with red vinyl. I need a trade for these. This picture sucks, I'll get better ones. These look really good!