Well, I know I don't post all that much here but I just bought a new miata 3 days ago and really wanted to do a build thread this time around. I've been looking for another car for almost 6 months ever since I sold the last POS miata I owned (pictured below)
But after 6 months I finally found the perfect miata hiding in Washington DC. A montego blue 95 miata, fully loaded, power everything, OEM hardtop with defrost and headliner, mint soft top, sport suspension and a LSD. Plus, the car only had ~25,000 miles on the clock.
I dont have many of my own pictures yet but I'll post what there was from the craigslist ad.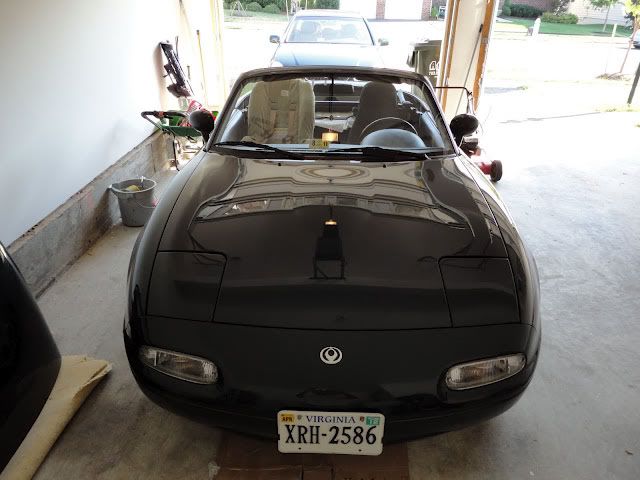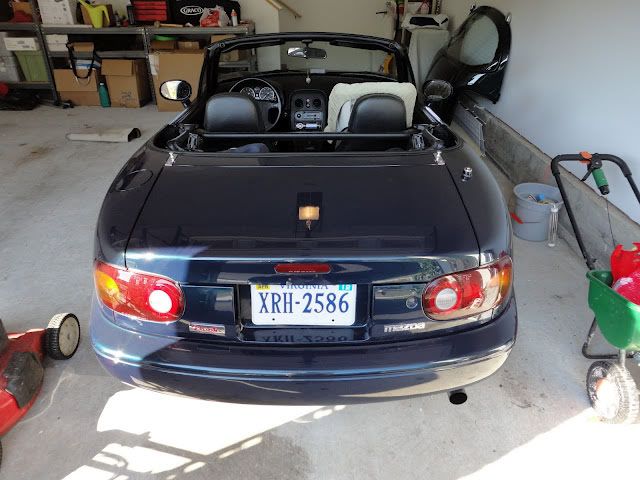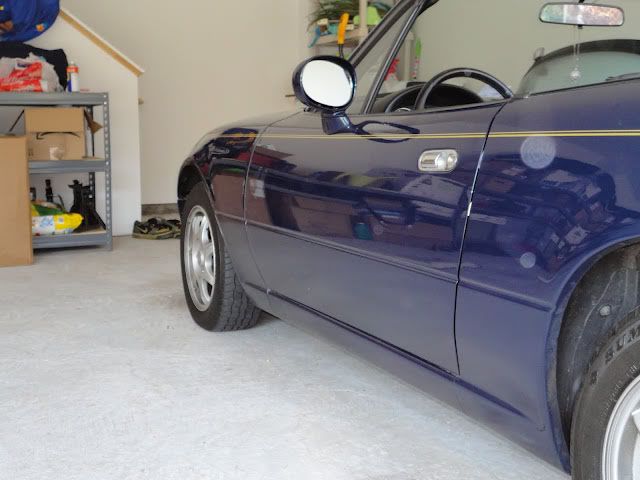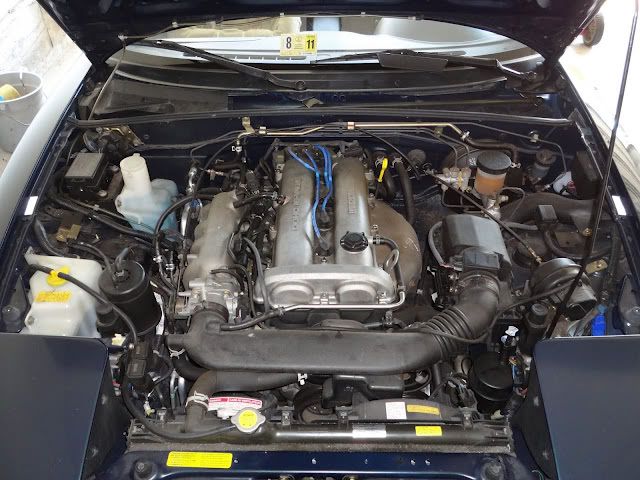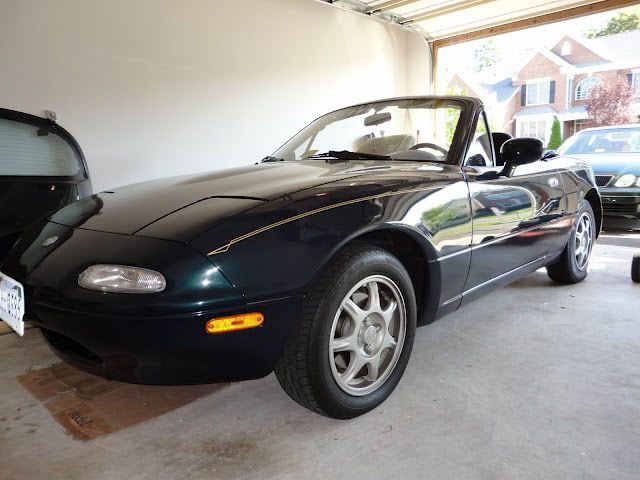 So far I've ordered a full exhaust, coilovers, wheels, a roll bar and a few other miscellaneous items. Ill post all of that stuff up as it arrives. So far I have installed new mazdaspeed motor mounts and raised my engine (thanks to the DIY section here), i removed my soft top and installed the Garage Star metal brackets with security bolts. I plan on leaving the hard top on until I get around to buying a G String top from Project G. Ill get some pictures of the stuff I've done so far later today.