Discussion Starter
·
#1
·
So I have had this car for about four years now. Got the bug for an old import from a friend of mine helping him rebuild his 1974 260Z car. We took his car down to bare metal and repainted it. The RX2 popped up on Cragslist for a song and I bought it. I broke pretty much every rule when buying a used car on this. I checked out the car at night, did not drive it and never heard it run before I handed over the cash. The day I brought it home was the coldest day of the year. Here are pics later that weekend. The plan for the car was street driving and autocrossing.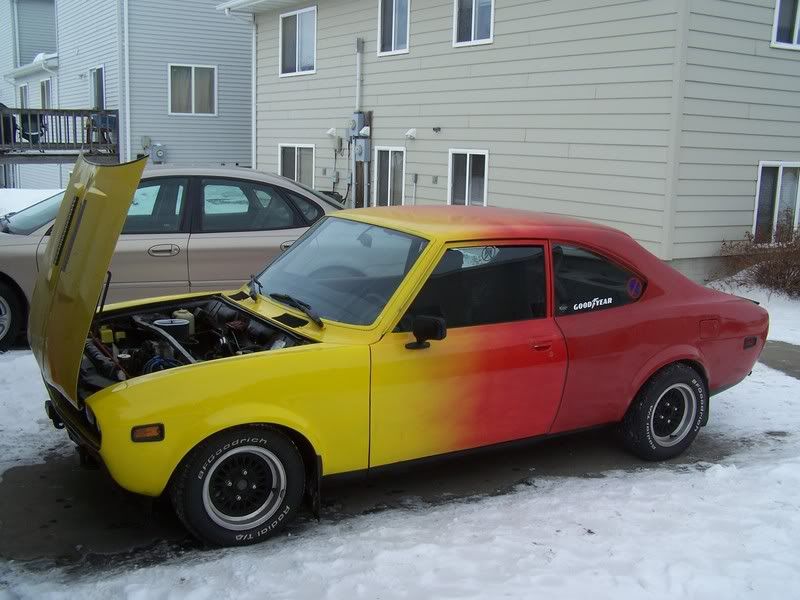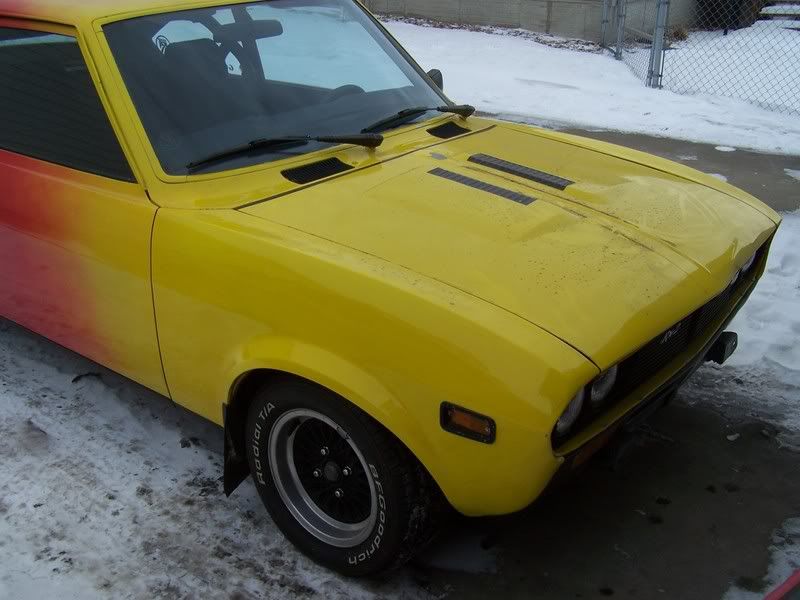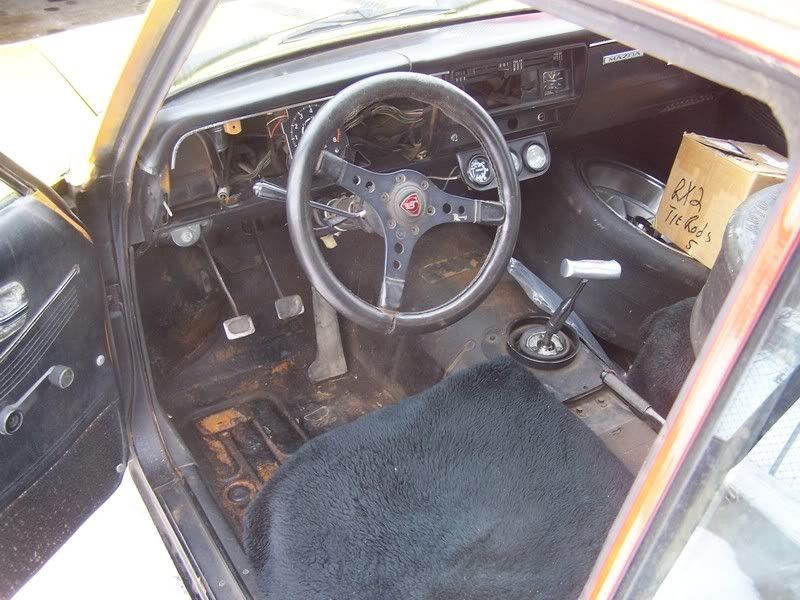 Under the hood was a 12A out of, I am told, a 1983 RX7. The transmisson was from a 1979 RX4 and the rear end came from a GSL. No idea on what year, and I had a HELL of a time finding bearings and seals for it. So when I got the car it was a bit of a Mutt and I built from there.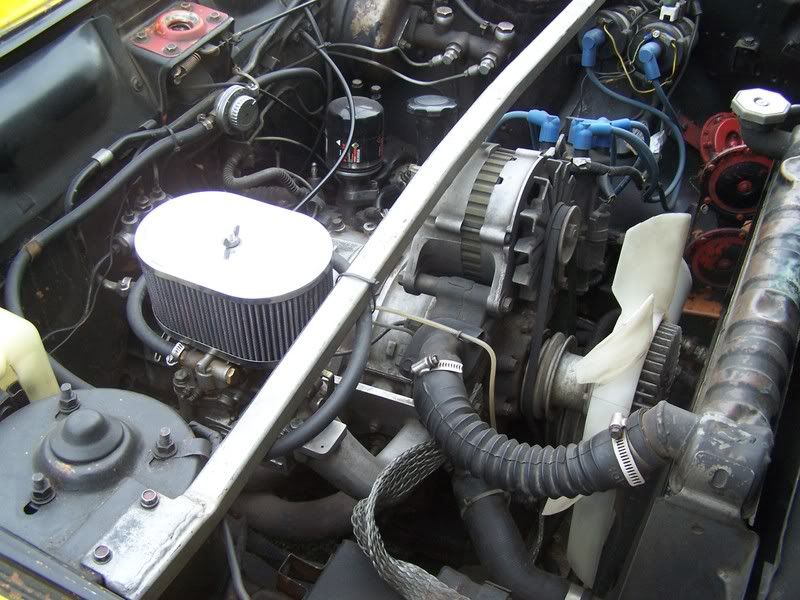 When I bought the car the transmisson in it would grind going into 2nd and 3rd. I picked up a 1984 RX7 GSL-SE for $400 that had some parts that I could use. Some friends and I pulled the motor and transmission from the car and bolted the GSL-SE trans up to the 12A that was in it. The new transmission moved the shifter back in the car about 8 to 10 inches. It actually helped, when I was strapped in to race it moved the shifter closer to where I needed it.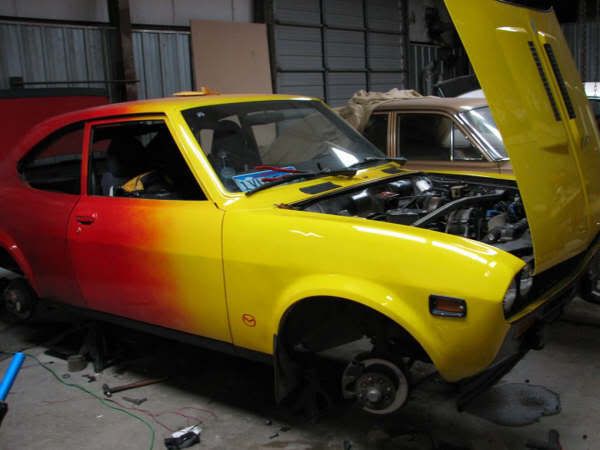 Mid transmission swap.
So with a new car and a couple of stickers added I was off to the races. My first race out the car was on street tires. I had a blast and the car would turn at the slightest hint of movement from the steering wheel. At that race I got to talking to one of the older guys that raced with us. I found out he actually built the car back in the 80's. He had sold it to the guy I bought it from with a blown motor. He picked up the car for free from a wrecking company here in Sioux Falls. it had an automatic transmission in it. The car had come from Cali, flat towed, in gear and it destroyed the drive train. So with a little history and a previous owner looking to see how the car would do I bought these.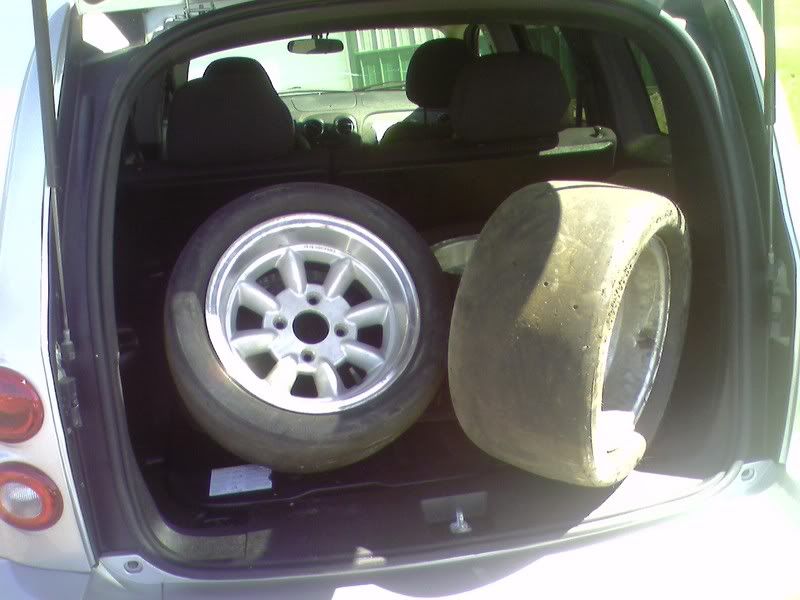 Non DOT Hoosier R45 slicks in 13x7 Panasport knockoffs.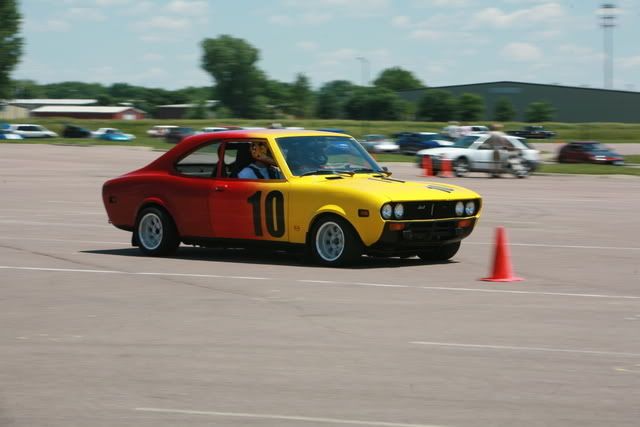 More to come.