Discussion Starter
·
#1
·
Enter my 95M, I was 15yrs old when the car was purchased from an auction it had been totalled due to head on collision for $500. I've spent about a year planning this and purchasing parts and so forth. We started out last saturday night, grabbed my tools from the house and gathered the parts and the laptop and a 12 pack of High Life.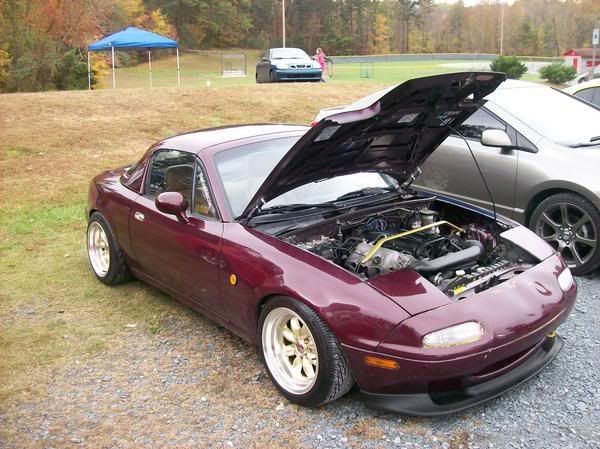 Pictures are slow to come by because I have yet to drive back to my house to get my USB cable, but give me a few days and i'll have them pouring in. The car is my DD so no huge power goals here just aiming for some more smiles my way and more frowns from the srt-4 crowd :lol:. Decided to try the "over the top" IC pipe routing (pictures to come) because it seems if some people are intimidated by trying it.
Engine/Drivetrain-
Stock 1.8 bottom end, no modifications at all. 140k on the clock.
Mild head work (3 angle valve job, port match)
Stock Cams
323 GTX PCV Valve
ACT HD Clutch Kit (pressure plate, street disc)
Fidanza Lightweight Flywheel (I believe around 8lbs?)
Stock 1.8 Torsen Diff and Trans. (Redline Fluids)
Fuel & Ignition-
90 RX-7 460cc Injectors (cleaned and flow tested courtesy RC)
Stock Fuel Rail
NGK BKR7E Spark Plugs (gapped .28)
Stock Coils and Belken wires
Stock Fuel Pump
Engine Management-
Braineack Standalone MS-1 w/harness (Brain is definitely dopeshitzz :slayer
Innovate LC-1 Wideband/Controller
Innovate DB Blue Gauge
Tunerstudio
Turbo Goodies-
T3/T04E .50 compressor trim, .63 turbine A/R (oil cooled only)
ARTech Stainless Steel Manifold (BEAUTIFUL PIECE!)
EM-USA External Wastegate (5psi spring)
Synchronic Synapse BOV
Custom 2.5" Downpipe and wastegate dump
ARTech 3" Stainless Exhaust
ARTech -4an Oil Feed line, 1/2" Gates return hose
BEGi Fittings (return and feed)
Chrysler Conquest FMIC w/modded endtanks
CXRacing DIY IC pipe kit
:ttiwwp:​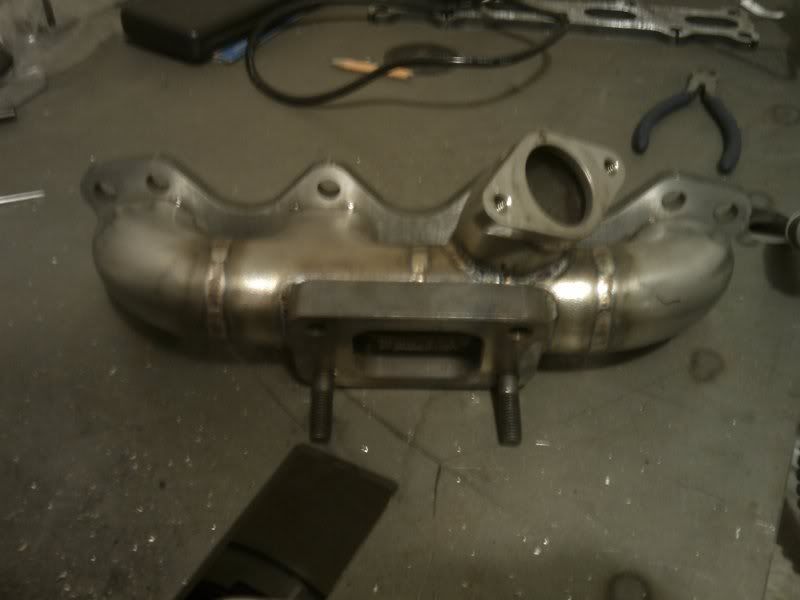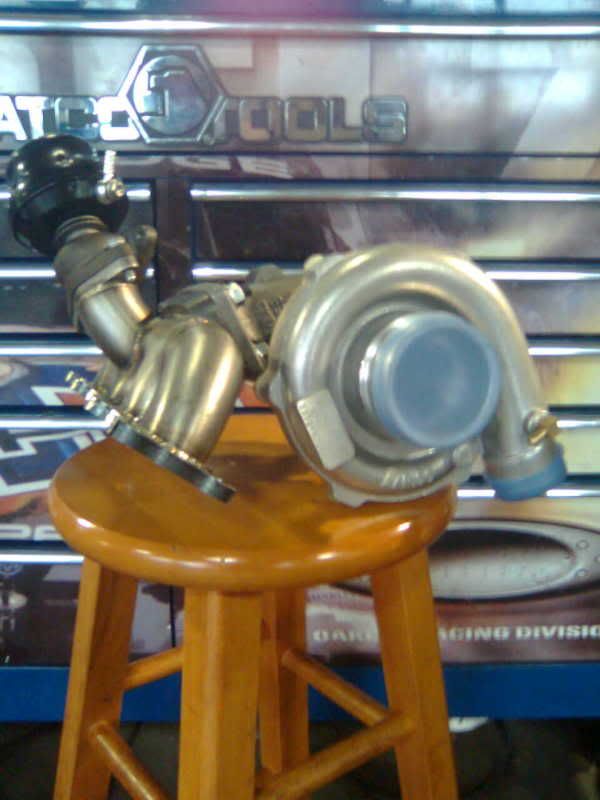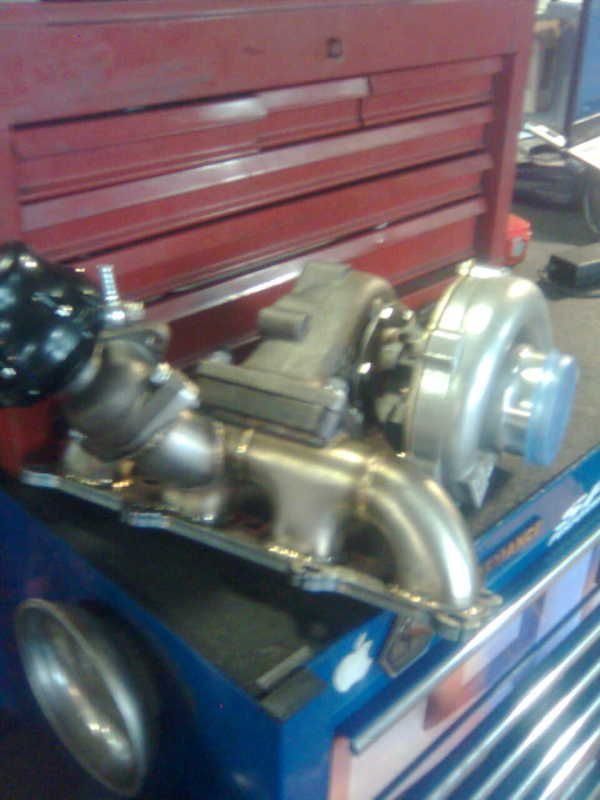 About 98% Completed!! More Pictures to come!