·
Garage Quinn Motors - GQM
So here is my recap from the Lime Rock Wells Fargo AxIS 2014 Championship:
DSC_8817
by
Maximus5891
, on Flickr
DSC_9095
by
Maximus5891
, on Flickr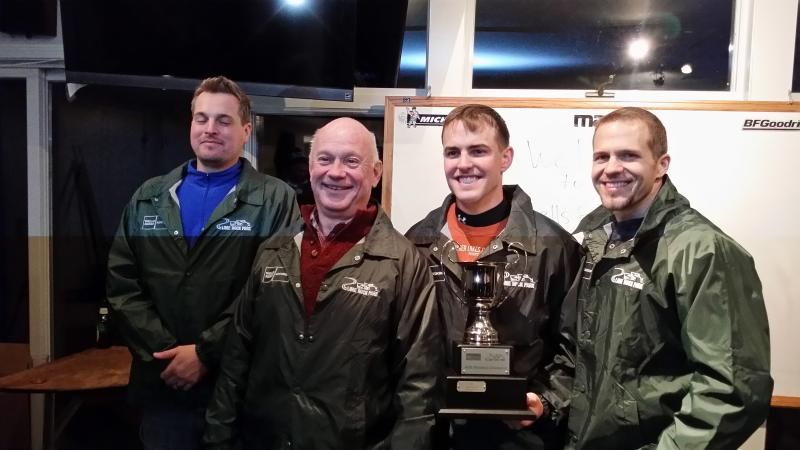 Here is the in car footage of the first morning practice session. The outside temps were very cold in the 30' F range. I hadn't put the Hoosier's on at this point, so this session was run on my 215 square setup Kuhmo XS tires. During this video I was having a little battle with my friend Ryan King in his Turbo Toyota MR-S. When I put some pace on him after the 3 minute mark, I decided to have some fun and hoon the car around a bit. The new alignment works really well for being able to balance driving for grip or hanging the tail out. The car makes 172 whp naturally aspirated and has a 4.77 final drive.
Here are my timed runs for the 2014 Lime Rock Wells Fargo AxIS championship shootout. I had qualified for the championship with the fastest time of the year and overall short course lap record with my 1999 Mazda Miata. I finished 2nd in the shootout shot of just .199 seconds to a Honda powered 2012 Formula Ford.
A couple key notes:
- Temps were in the low 30' F range.
- They made a last minute call to run the short course for the timed portion making this a borderline mini Nascar oval. The addition of the top track makes the course a lot more technical and fun. This call was a disappointment to say the least.
- They ran the timed order slowest to fastest so I got stuck going dead last after there was no sun left on the track and outside temps had gone down.
Overall I am thrilled with the performance of my true street car Miata. This is a car I have been building and developing myself from scratch since 2006. I ran this car in the competition just as I run it on the street with a full interior and a hardtop on, with the exception of a tire change for the timed portion. I built this car with balance and driver engagement/enjoyment as the number one focus, but yet having it still be a capable performance car. At the end of the day I think it achieved that and then some. Being defeated by only .199 seconds by a single seat Formula Ford race car that weighs a good 1200 lbs less, has much more mechanical grip, and a better power to weight ratio is a true testament to the performance capabilities of my Miata. I will most likely campaign it again next year unless they do not change the rules to only allow VIN number cars. If that's the case I will just pick up a used 125cc shifter kart and show them how flawed that rule really is
Thanks again to Wells Fargo and Spectro Oils for hosting the event. Kudos to Dean Cusano, Eric LaCore, and Ryan King for a great battle with real self built VIN number cars! Also thank you David McCaughan for the outside video footage.
*** Hot Laps start at 3m 26s**
If you want to hear an in-depth review of the day and me crap on about being ricer, here is the GQM Garage episode about the championship:
:icon_cheers: