Discussion Starter
•
#1
•
Hey guys
I put together this photodiary for the guys in my local forum,
www.jdmstyletuning.com
but I figured you guys would be interested too.
So anyway, without further ado, here's some pics of the Autosalon today. As before, a little caveat: I'm a terrible photographer and as you will see, the crowds were unreal and so given that I take pretty hopeless pics at the best of times, well let's just say the conditions were not ideal
I couldn't take pics of all the things I wanted and often the crowds were so thick that I simply took pics where I had a clear shot at something.
There were a few nice MX5s there (not that many but a few) but all those shots didn't come out at all, as a lot of my pics didn't since it's so crowded that you get constantly jostled, etc and if you do manage to stand far back enough to capture the whole car, 25ppl will walk past just as you press the shutter
But I hope that this gives an idea of what it was like to be there!
First off is the obligatory JDM vending machine goodness: corn soup in a can
This was actually really nice, as good as you get in a chinese restaurant although it was a bit odd when you got to the bottom and all this corn starts to come out...
As you walk from the station (Kaihin Makuhari), you can pass thru the car park, which always has interesting cars: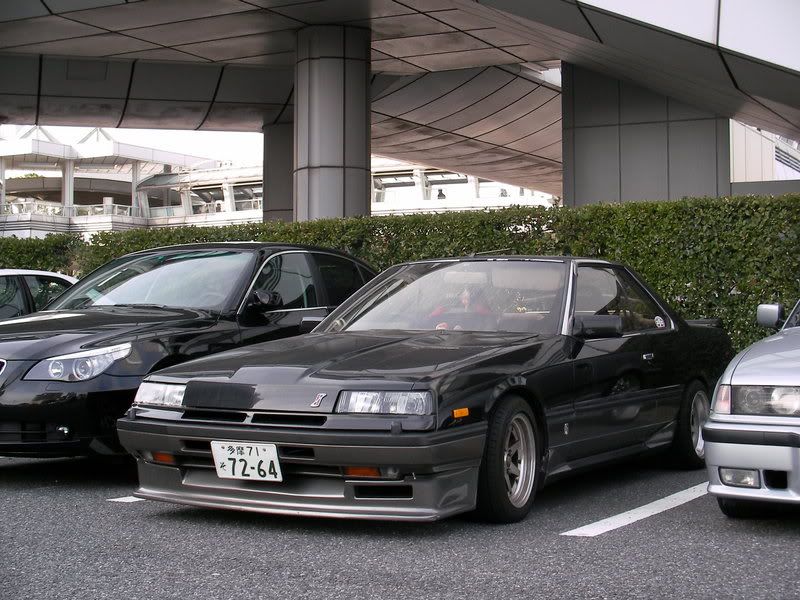 How many nice cars can you see in this shot?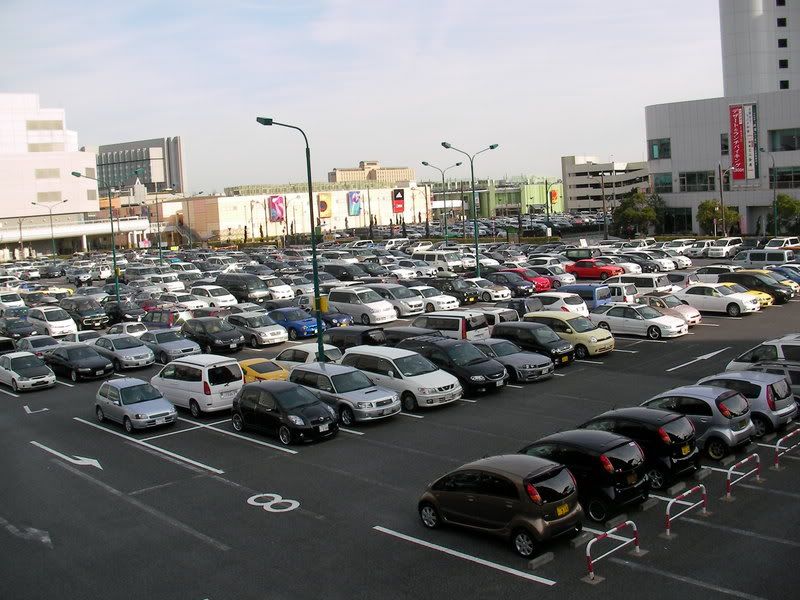 The autosalon takes place in this huge hump-backed convention centre here:
Buy your ticket (about $22) and the anticipation becomes overwhelming!
All the stands have things for sale, and it can be as minimal as t-shirts and stickers, to say, VIP Teddy Bears at the Fabulous stand....$40 soft toys!
Check out the crowds! Unreal....
For those who think 10in screens just aren't good enough....in-car plasma TV!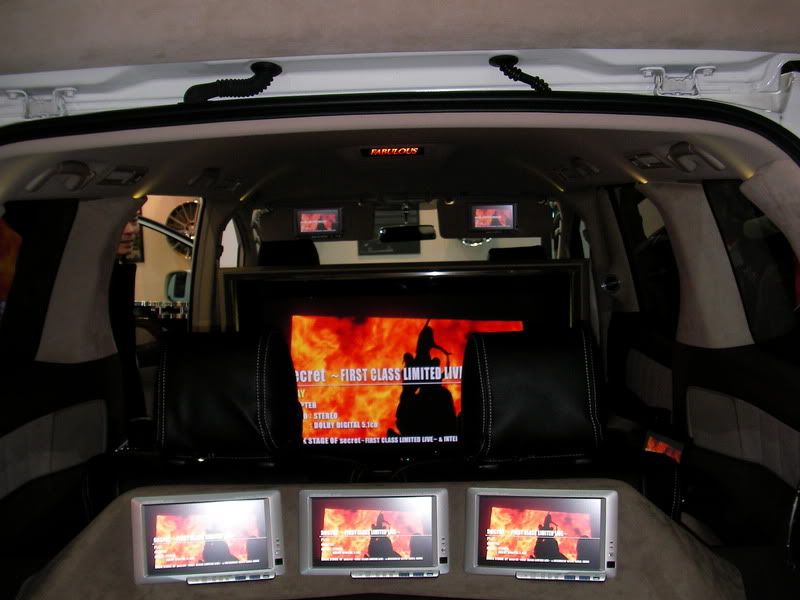 ...which was in this van....this was actually a very popular style of VIP van, the middle row of seats would be removed, and the rearmost row of seats converted to plush armchairs. The space vacated in the middle would be used for flip down screens (or a plasma!) or even a screen for a projector. In all cases its very plushly upholstered, even down to marble tiles on the floor.
VIP goodness