Discussion Starter
•
#1
•
Long story short I found a deal on something I really want. If i can find a buyer for my car in the next week I will have to sell my car. If not, I'll keep it.
I'm looking to get $6500 and I'm pretty firm on the price. Car is located in south Florida.
Interior: chrome vent rings, chrome ac accents, digital blue led gauges for wideband, oil temp, and boost. the interior is about a 6.5/10 maybe a 7 if you clean it up.
Exterior: OEM hard top, MSM trunk(flat black), short side skirts, rolled/pulled rears, Touge run lip, 01+ front conversion, and it needs a paint job.
Engine: 120k miles, td05 turbo, OBX manifold, OBX downpipe, Racing beat mid pipe, Greddy ti-c exhaust, 7mge 305cc injectors, DIYPNP ecu, Innovate lc1 WB, Toyota cops(not installed),
Mishimoto intercooler, and power steering delete pulley.
Suspension/wheels: Rota grid V 15x8+0 bronze with Nexen n3000 tires, tubular RUCA's and Tein SS coilovers.
There is still a lot of work to do on this car but it's not far from what I would consider complete. She made 210/198 @8psi about a month and a half ago.
Please don't try to lowball me or offer me a trade unless its an ST205 Celica GT-four, FD, or a teal 95 Pontiac Grand am.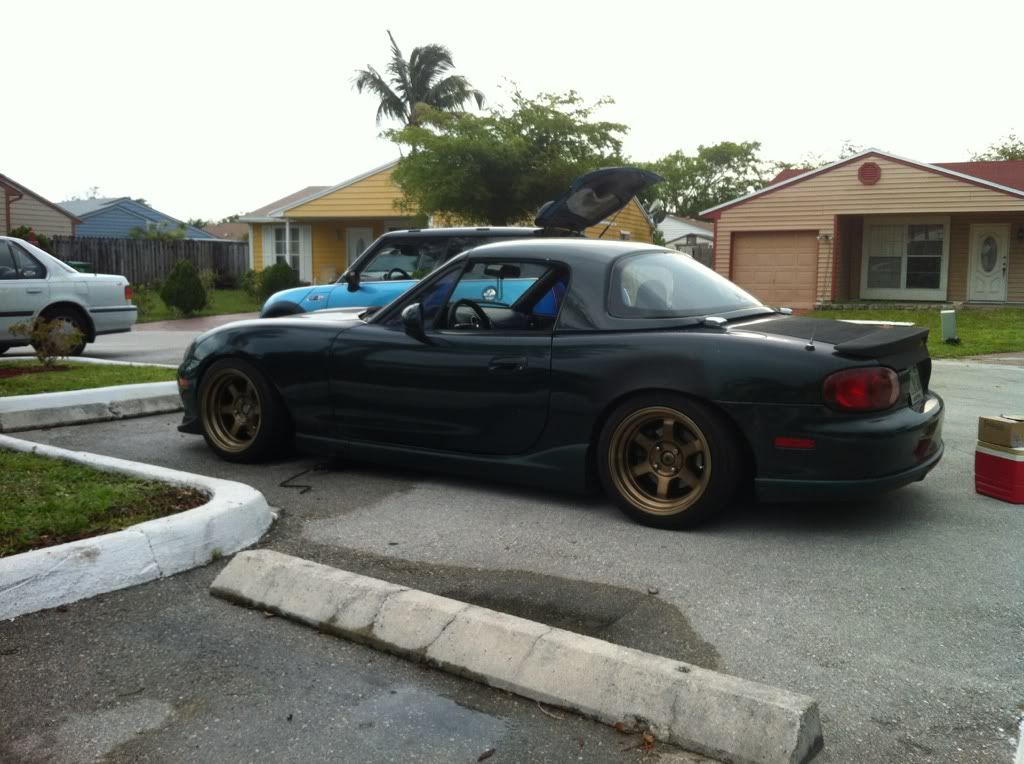 More pics in my build thread.