For the minimalist weight-saving driver that doesn't care for a radio in their car. !n-joy Radio Blanking Plates are just the ticket for those who also still care about their interiors.
For those who got some nice 52mm gauges, but have no place for them? Now, you do with the !n-Joy Radio Gauge Plates.
Two ways to order, either:
Visit the radio blanking plates or the radio-gauge plates product webpages and order straight from the website.
Order through CR.net:

PM me (VagaXt) how many sets you want
PM me (VagaXt) what color(s) you want
Send Paypal payment ($16 per set as PERSONAL --> PAYMENT OWED) to

[email protected]

with your shipping address and your CR.net screen name in the comment box
If you have any questions and comments about this product and order, feel free to ask either me or Leon (Sin-Tek). Thanks.
Update 9/28/10:
NA/NB Radio Blanking Plate news:
Ok, after a very VERY long delay, the prototypes are finished and are pretty much perfect.
Click here
for the photos of the finished raw aluminum pieces that are now the candidates for production.
Click here
to see them in flat black powdercoat. Keep in mind that the number of gauge holes or a blank cover plate are your choice. The pictures here are examples of what is possible.
These will go on sale once Leon and I can price them by the end of the week.
________
Leon and I sincerely apologize for the wait, and we hope you understand that we are not rushing for the sake of releasing products on time. We want to provide great quality products that we feel confident and proud to sell to the community. Thanks to all of you for hanging in there.
________
Model and version availability (updated 7/7/2010):
Currently available for sale now is the NB (1999-2005) double-DIN version (see photos)
NA6C (1990-1993) double-DIN version is currently being developed and is expected to be ready for sale by the end of July
NB (1999-2005) single-DIN version is currently being developed and is expected to be ready for sale by the end of July
Development of NA8C (1994-1997) single- and double-DIN versions will start after the NA6C version is complete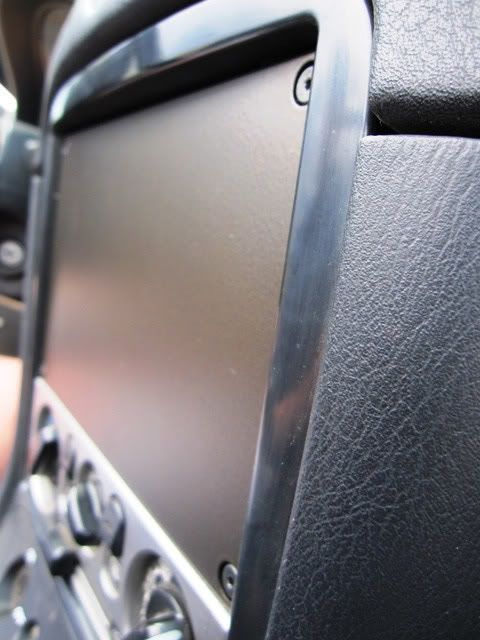 Price:
NA and NB single-DIN (blanks): $28 per set (shipped)
NA and NB double-DIN (blanks): $35 per set (shipped)
Custom gauge/switch cut-outs: PM for availability and pricing
One set includes:
One (1) adapter plate
Adapter screws and spacers (NA only)
One (1) radio cover plate (blank)
Four (4) 4mm flush-fit Allen key screws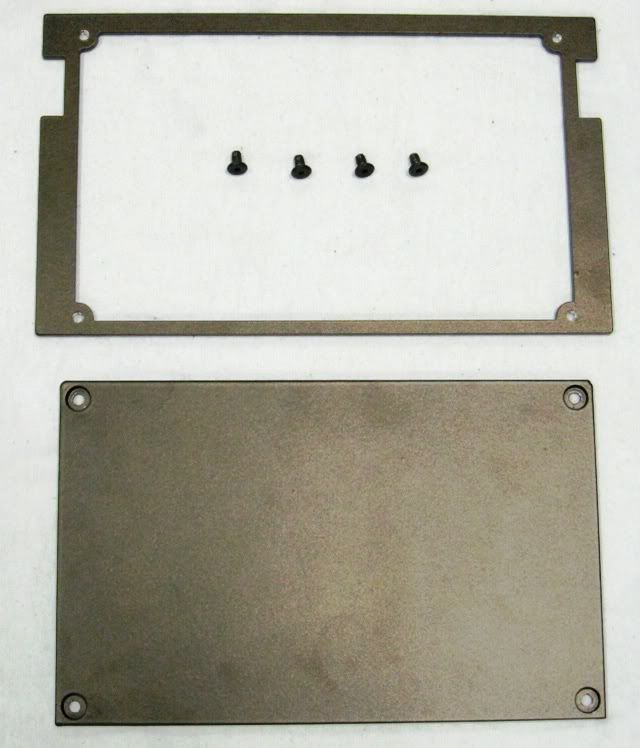 Features:
Made of water-jet cut, 1/8" 6061 aluminum
Different versions available for NA and NB Miatas and in single-DIN or double DIN form
Currently available in eight (8) standard colors: Flat bronze, flat black, gloss black, white, red, neon green, neon orange and brushed aluminum
More standard colors will be available in the future
Custom colors are available by individual request by PM
Custom cuts available by individual request by PM