Discussion Starter
·
#1
·
Seen on the GHO webpage for the widebody kit:
http://www.hundred-one.com/WIDEfbs.htm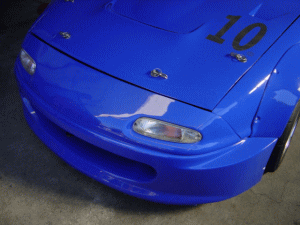 That hood only appears in one random shot on the page showing the nose. The rest of the pics on their site are like the one in my sig showing the GHO WB kit with a Dolphin-Aero hood (unique in how far forward the extractor duct is relative to the headlight lids).
Anyone know the source for the no-headlights hood?
Kyle?