Figured id make my way into the community and start off by giving my boring background
First car was a $300 dollar 98 Ford Contour named Lucy...she was my girl. But she was a bitch. No heat, defroster, A/C, struts made it ride like a horse and buggy, and ground every gear.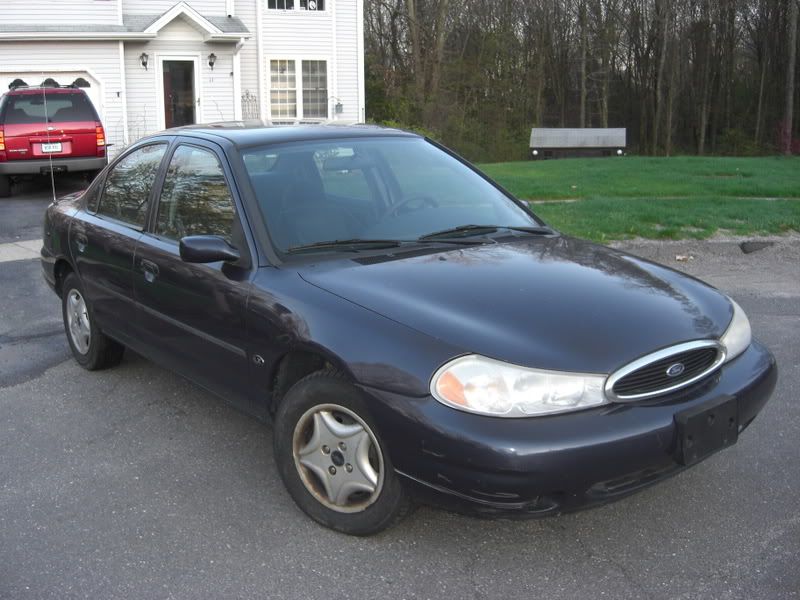 Gave her to my uncle because I received an '02 Toyota Solara SLE Conv. from my aunt.
I've always been really into cars but never had one that I liked or cared to 'modify' in any way. Originally I was looking into MKII GTI Volkswagens but eventually realized they werent really for me. Then I looked into Nissan Z32 300ZX...also realized that wasnt for me. I then realized how much i really loved miatas. Seemed to be a nice mix between the two and was affordable.
Fast forward a year or two and youll get to tonight.
3PM: Sold Solara for $3500 (Needed an ECU :|)
4PM: Bought my first Miata :lol:
It's a white 92NA with 130,000 on her. Got her for $2000. Rockers are rusted, tailight is cracked, but I love her already. As of right now I dont have any pictures, but theres nothing really special. 100% stock minus the addition of snow tires. Pretty clean, paint looks to be in good shape. Has a tick on the engine but i believe that may be the lifters as Ive heard they're quite noisy.
Have some relatively simple plans for her, nothing too special.
Ill try and get some pictures later tonight.
And here we go...