Discussion Starter
•
#1
•
As I'm new to the Miata scene, I had my (new to me) 96 on the lift today and was checking a few things out. The brakes don't feel as good as I'd like, so I took a look at the rear brakes first. Here's what I saw through the wheel...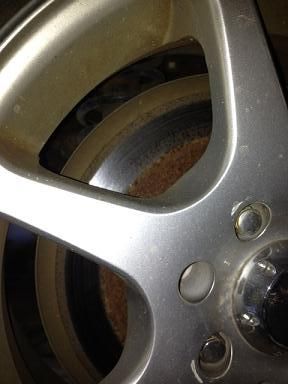 The pads look fine, but I wanted to ask if the braking surface on the rear rotors looks normal to those of you with more experience.
I know these rotors have probably been on the car for a while, but it appears (to me at least) that there's an outer band on the rotor (and possibly some nearer to the center) that's not coming in contact when the brakes are applied. I saw a similar pattern on an older VW I had and it turned out to be a caliper problem that made the pads wear funny.
Any thoughts? Thanks in advance.