Discussion Starter
•
#1
•
Since I let my build thread die due to waiting on parts and no updates I'll be creating this one to recap whats been going on, which is not to much but i have gotten some parts in within the last few days/weeks.
Here's my first Thread for those who have yet to see it.
http://www.clubroadster.net/forum/viewtopic.php?t=3527&highlight=
To recap the build here's whats going on: roughly
Block: 1.6L
Wiseco Pistons 8.5:1, .040 over
Carrillo Rods H-beam
OEM bearings
Billet Steel Maincaps
ARP Main Studs
Bill Wilner's Oil Pump Gears
Balanced/blueprinted
Micropolished Crank
Polished Oil Galleries
Linehoned
Decked
Head:
Extrudehone Intake Manifold
Supertech Valves(1mm over)/Springs/Retainers
Solid Lifters (of which i havent decided on yet)
HKS 264 Cams
FlyinMiata Gears
ARP Head Studs
Cometic Headgasket
Port/Polished
Multi-Angle Valve job
Trans/Diff
1.8 or rx-7 Diff
Kazz or Mazda Torsen
6 speed tranny
Fuel/timming:
Custom Dual-feed rail (Willis Machine Concord, NC)
1000cc Injectors
Balast Resistors
Miata Link EMS
Boost:
GT35R .63ar
Begi Manifold
Precision Intercooler
HKS Wastegate
HKS SSQV BOV
LOTS OF BOOST! :-D
Body:
MS Works Fenderflares(still waiting on order from Jap-land)
Garage Vary Front Lip
Military Green Polyester Paint
Wheels/Tires:
Work Equip 01's
undecided on tires.
Interior:
ISP Race Seat
Simpson Harness
Cage(custom?, waiting until paint is done)
Momo Steering wheel
Electronics:
Apexi AVCR
AEM Wideband
Here's some pics of the new goodies I just got. The block goes off to the machine shop somtime within the next week or so, or when I gather the money for work.
Wiseco Pistons/Carrillo Rods
Bill Wilners' Oil Pump Gears (in my old oil pump, not the new one)
ISP Race Seat (BSR Concord, NC) Custom made for ME! :-D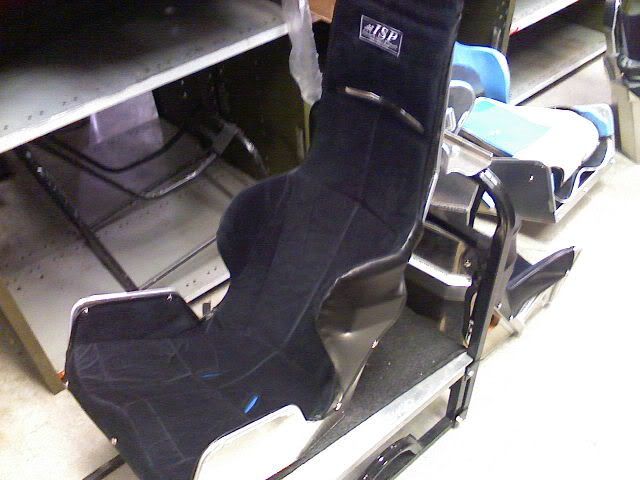 Got bored the other night and made a new Shift boot. Crown Royal!
My Garage, Where everything goes down!... I know I need to clean up some.