Discussion Starter
•
#1
•
I've been trying a bunch of stuff, but I can't seem to figure this out.
A while back I pulled the motor to replace the oil pan, and also changed the timing belt, water pump, and all that at the same time. Ever since I put everything back in the car doesn't want to start. It cranks fine.
I checked the timing belt, and it seems to be fine: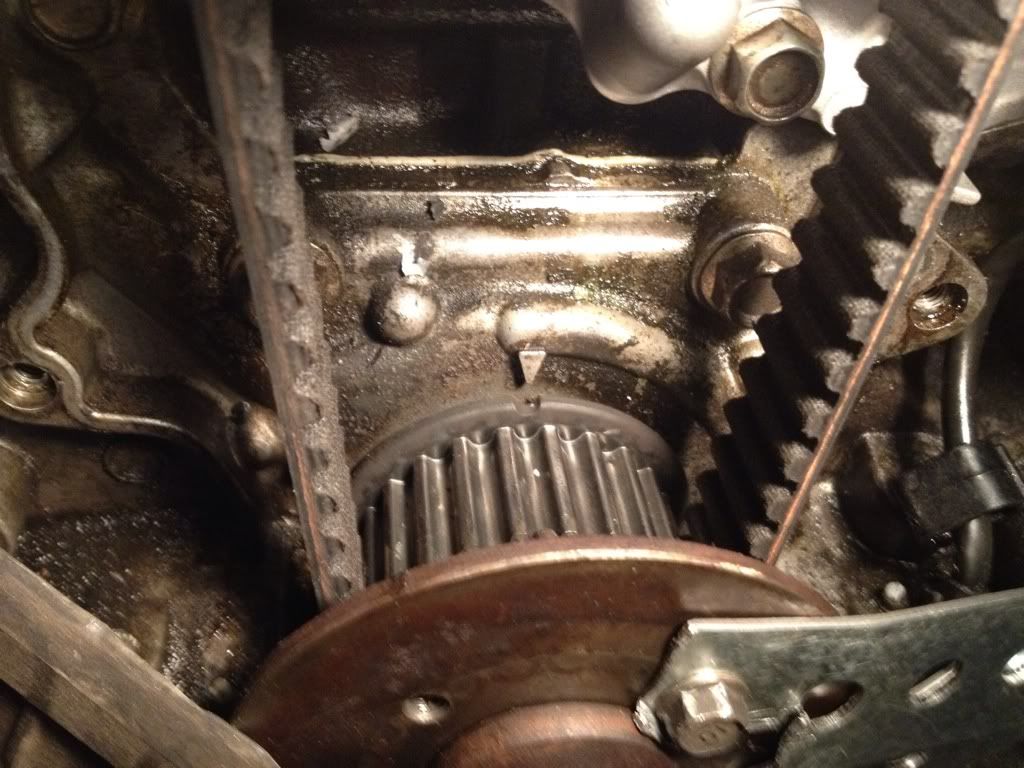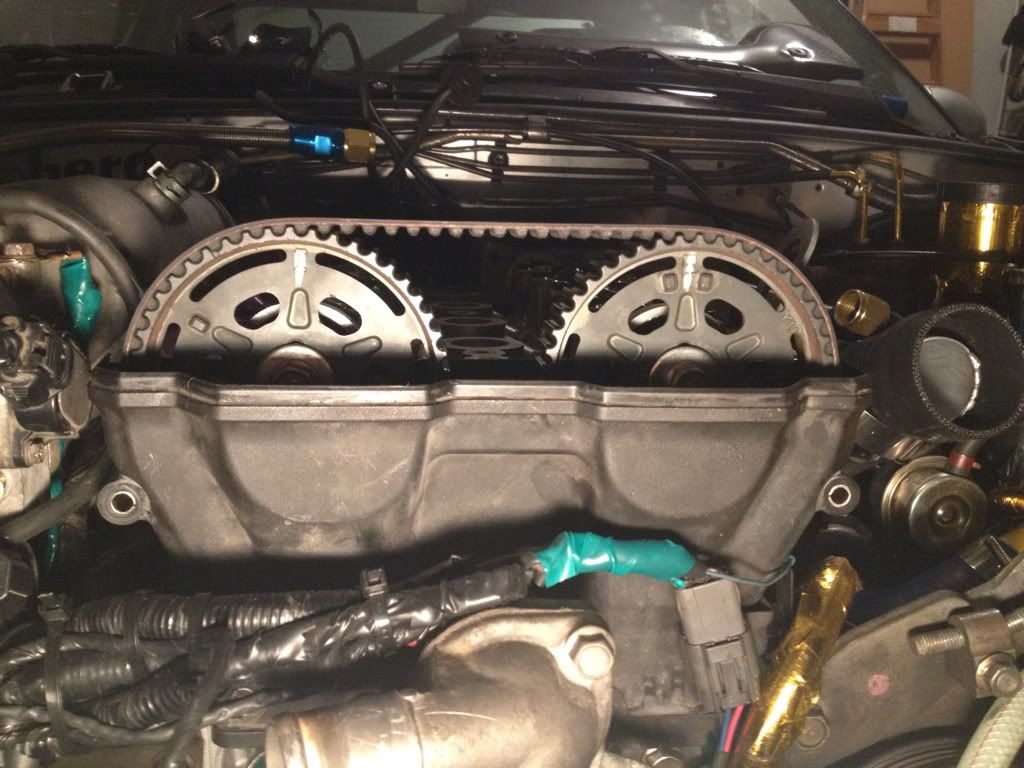 I also opened the oil cap, and peaked inside, and the cams are moving.
I have no spark, I pulled the plug wire, put a sparkplug in the end, and attached it to the negative battery to ground to check for spark:
I also have no fuel, I pulled the plugs, and they are not wet, nor do I smell it.
However, the fuel pump works. I can hear it. I also know there is fuel pressure, I cracked a fitting barely open and saw it pressuring out.
The coil pack also seems to be fine.
I pulled out the harness, and traced all the wires, and checked them with a multimeter. The harness was fine.
I cleaned all the ground spots, and made sure all the grounds was good.
I changed the camshaft sensor with a brand new one, that did nothing.
I haven't changed the crank yet, however I repositioned it, just incase. I don't think there is anything wrong with the crank sensor, since I never messed with it before.
I have an Adaptronic ECU, and the ECU is working fine.
Anyone have any ideas on what could be causing this?