Discussion Starter
·
#1
·
So here is my DIY solution to a hardtop spoiler.
What you'll need is some:
Cardboard/poster board for a template
48"x24"x.08" sheet of lexan/acrylic of that sort
Heat gun/torch to heat it to bend
3M awesome mega sticky double sided tape
Spray paint
Dremmel or rotating saw to cut it (this is the hardest part)
What to do:
First I made a template out of poster board. I figured I'd make it come out off the top of the car about 4.5".
Then I figured I'd make it 4' wide.
It's your call how to cut the curve of it (from endpoint to outside edge so it will look like the Project G one on the ends). I made my points to start and end the curve at 24" from center and 19.5" from center.
When getting the curvature of the template make sure to account for the fact that the spoiler will be sticking straight out and not lying flat on the window, trust me I made the mistake and misjudged my curves the first try.
If you can get past the template phase you have it in the bag.
Once you have your posterboard template made up, trace it with a fine sharpie onto the lexan
*make sure to keep the plastic film on at this point!*
After transferring the template to the lexan it is time to cut her out! This part can be kind of scary since you probably haven't cut lexan before, but neither had I and look how it turned out for me
I used a cheap autozone dremmel tool with the cutting blade tool to cut mine. I had it at max speed and went very slow to not break the bit.
When using a dremmel, you melt the lexan due to the high friction and temp created from it, so make sure to leave room for it to be sanded/filed off next.
After cutting out your soon to be hardtop spoiler it is finally starting to look like the real deal, well kinda!
Now it's time to file down those rough edges. Nothing difficult here, just grab a belt sander and finish all the rough corners.
When I finished with the belt sander I took some 220 grit sand paper and rounded the edges and smoothed them out.
****MAKE SURE TO TAKE THE FILM OFF WHEN YOU HEAT AND MOLD IT!******
Next is the hard part, which is molding it. I took an aluminum pipe and set it on a block of wood and turned the heat gun up all the way and rolled it to bend it. Takes two people and some trial and error but you'll get the hang of it soon. I kept checking and test fitting the Wong until it was in a good enough fit for me.
After molding take some sandpaper and scuff up the bottom and top sides. I used 120 grit so it didn't scratch the lexan, just the surface of it. After scratching rinse with soapy water and dry off with a rag so you have a clean and clear hardtop spoiler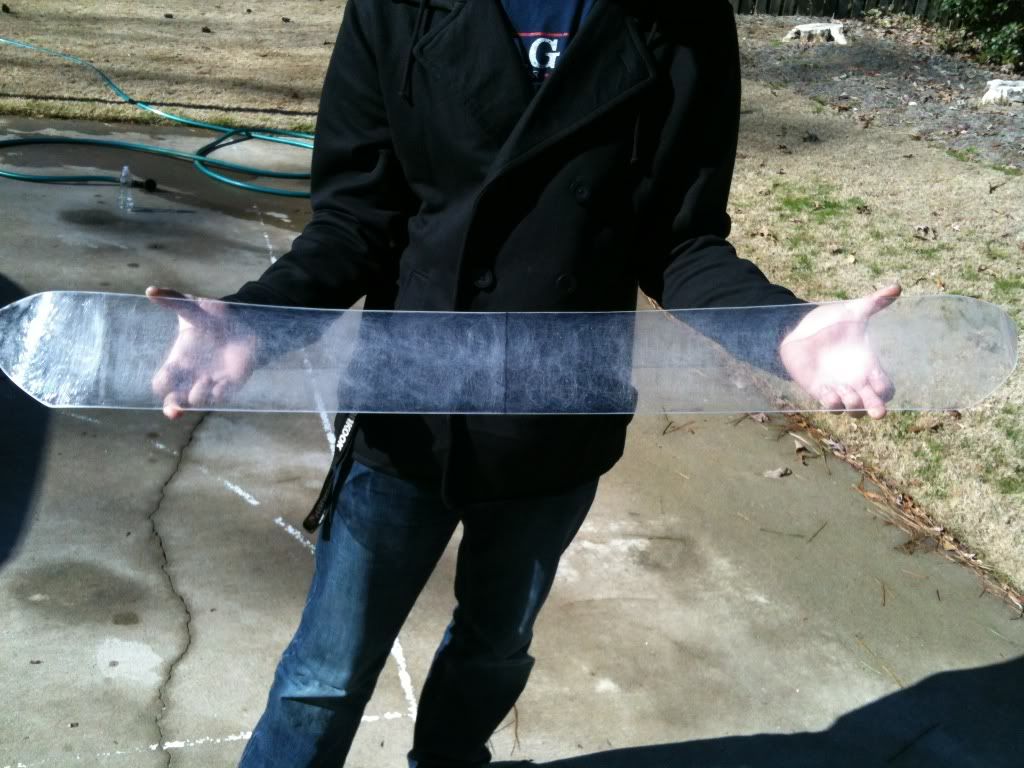 Now it's time to paint! I laid down two coats on the bottom and three on the top. You want your first layer of paint to be light, so the next few layers have a base to stick to. I let my first layer dry for ten minutes then my next dry for thirty minutes.
*start with the bottom for best results*
After painting put on your superhellaawesomecoolstickyasefff red 3M outdoor tape in 4" strips. Leave about a 5mm space between each strip.
(I forgot to take pics at this point but its not hard)
Last peel the red top plastic and put on! I let mine sit for a few hours then went and drove it at 90+mph and it didn't even budge!
Have fun with your awesome roadster with a gangsta ballin hardtop spoiler you made for under $30! :domo: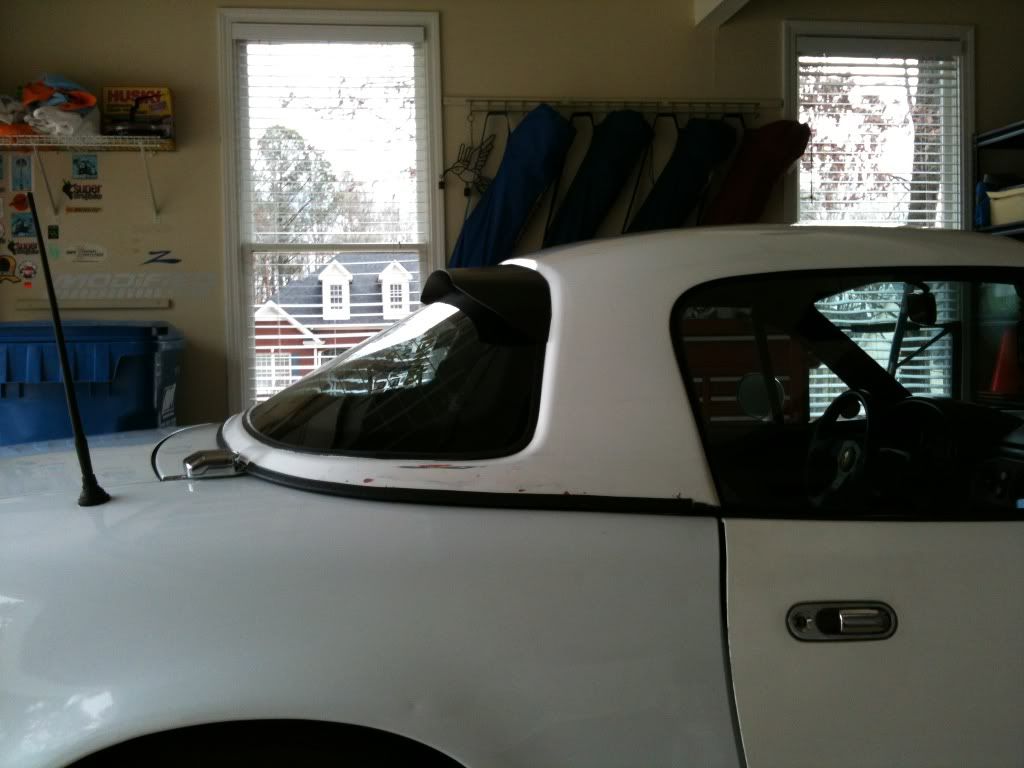 Post pics in the comments of your success or failure and feel free to add anything you find to work better
©Jesseshoots 2012