Discussion Starter
·
#1
·
I remember a few years ago looking for cheap front lips for the NB1, and there was nothing, some DIY Stuff, but nothing solid. Instead I ran A GV ebay lip for an NA and hacked the ends off, kinda ghetto. Then it ripped off.....haha.
Started searching a month ago, and found new ebay lips....FINALLY
They have GV style for the NB1......Thought about it, been there done that, everyones got it, pretty big and hangs low.
So I bought the
DM style
, whatever that means. Bought it off eBay for $140 Shipped
It looks a bit more refined and factory then the GV unit...IMOO
The quality was surprising good. The Plastic is very thick, and it was one solid color, no color fade or weather plastic look, smooth to the touch as well. Shipped fast, and came with self tapping screws.
Installation was very smooth thanks to those vertical pieces of plastic on the ends, that sort of lock it into place, which took out the guess work. Did both ends first then used my scissor jack to hold up the center, then screwed from the ends to the middle.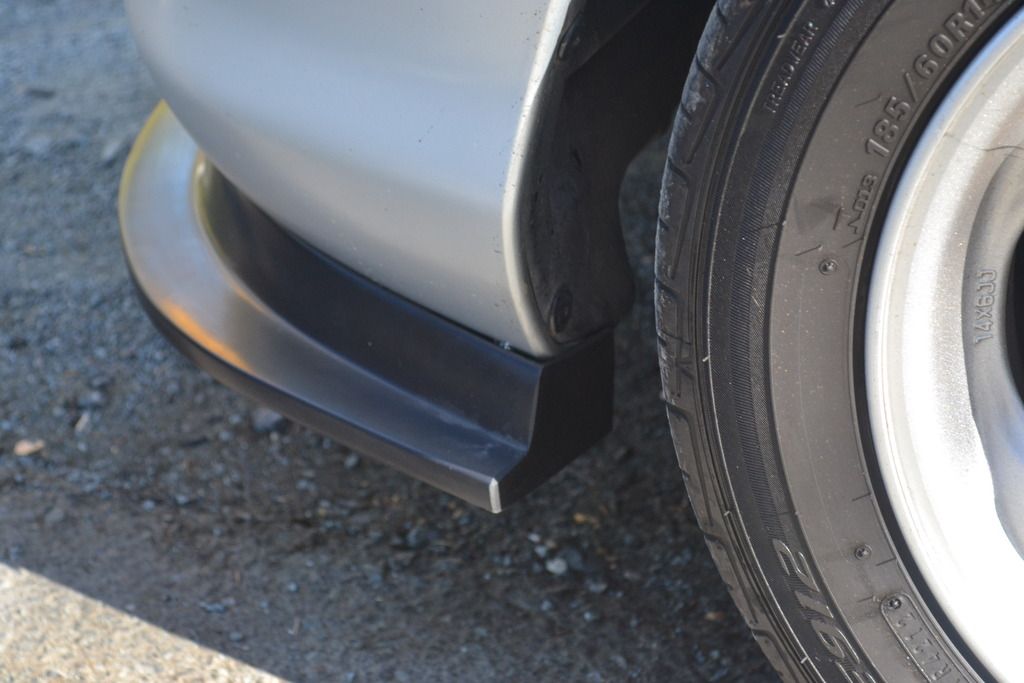 Fitment is great, no gaps. There appears to be one one the first body shot, but its more perspective, if you stand up it goes away. I recommend screwing closer to the lip then the marked hole, while pushing underneath the lip when you screw.
It doesn't hang low at all, you get a little drop in the center, the sides are larger to match the center, so the whole bottom of the lip is completely flat. If your buying this so your Miata will look much lower don't bother, just buy the GV one.
Very Happy with this purchase.
hillyb: