Discussion Starter
·
#1
·
i thought id share my little mod to my car (dino) today...
i installed a sony (pandora ready) car stereo with an optional (AUX) on the back...the stereo itself doesnt have a cd player, because they used up the space to hide the ipod in, kind of like a cubby hole in the stereo itself, with Bluetooth and all....
anyways, i saw that the only two options that i had to listen to music was an ipod cable and a USB slot..but there was an RCA on the back labeled AUX, so i decided that i wanted to use this as the Auxilary input and install a female stereo plug, so whenever i feel like listening to a non-ipod/ usb device i can connect with the stereo input, but i didnt want the ugly wire many people have hanging out, so this is what i did...
first things first, i took everything apart...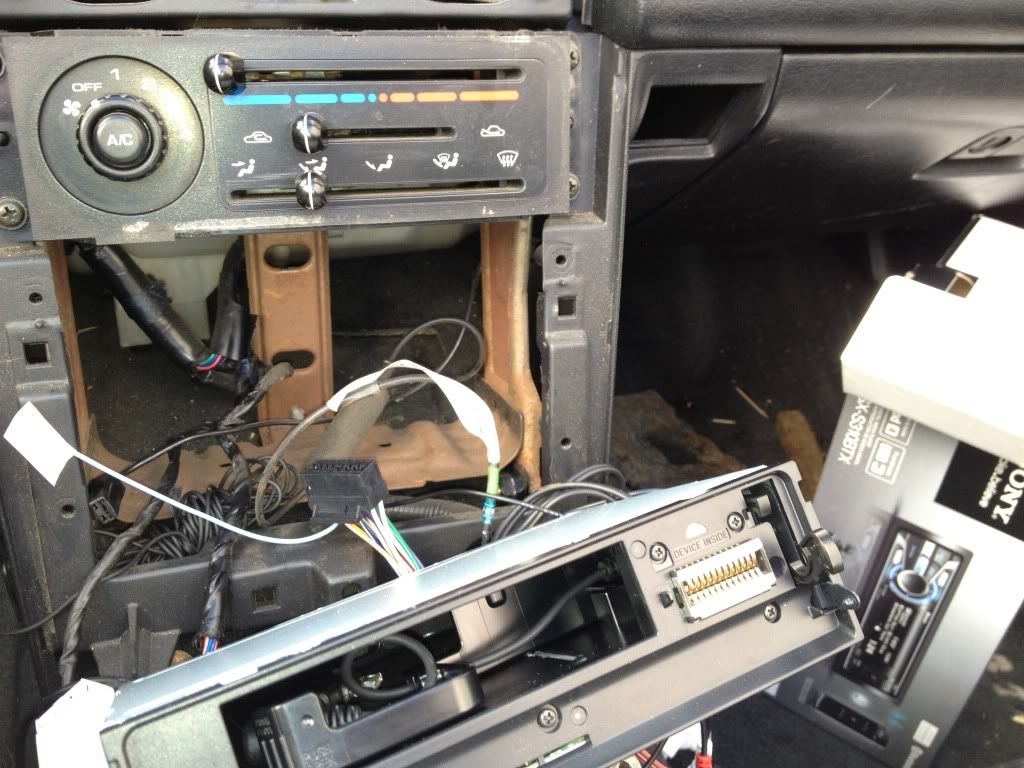 then the next thing i did was find a reasonable spot to put my female AUX input...and i found the perfect spot! 97 miatas have the car lights on the top near the rearview mirror, so they have a space where the older miatas have their lights...all it is is a small cover, so i took it off...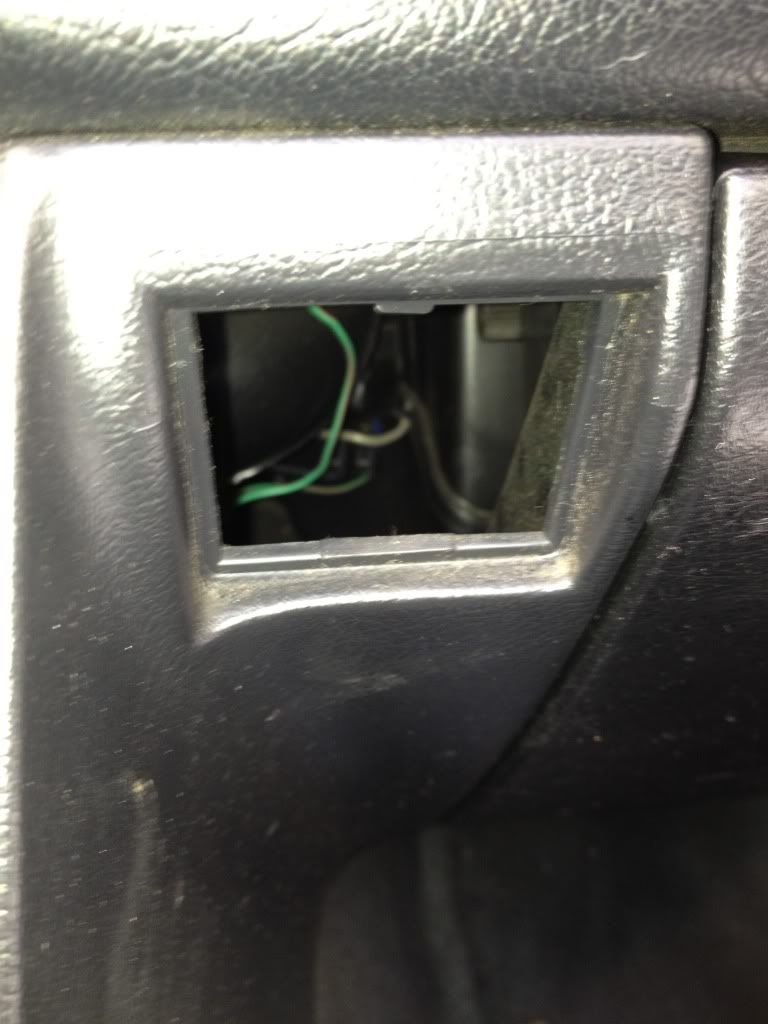 then i drilled the hole dead on center and managed to keep the wire from comming out with zipties, its on pretty good :mrgreen: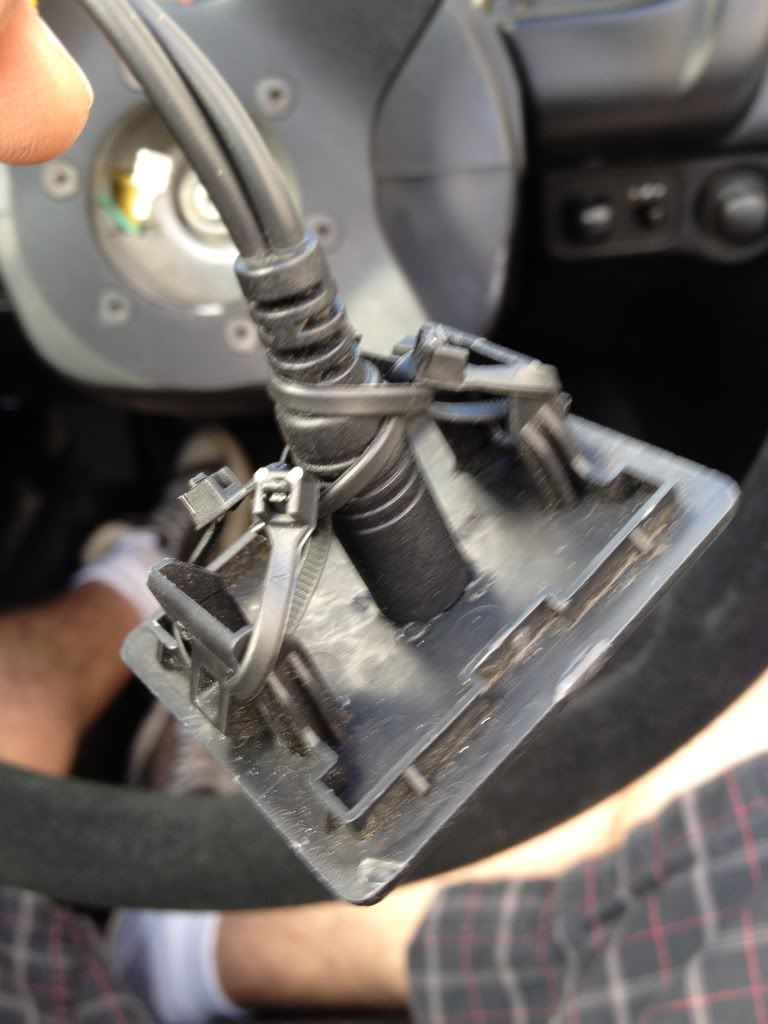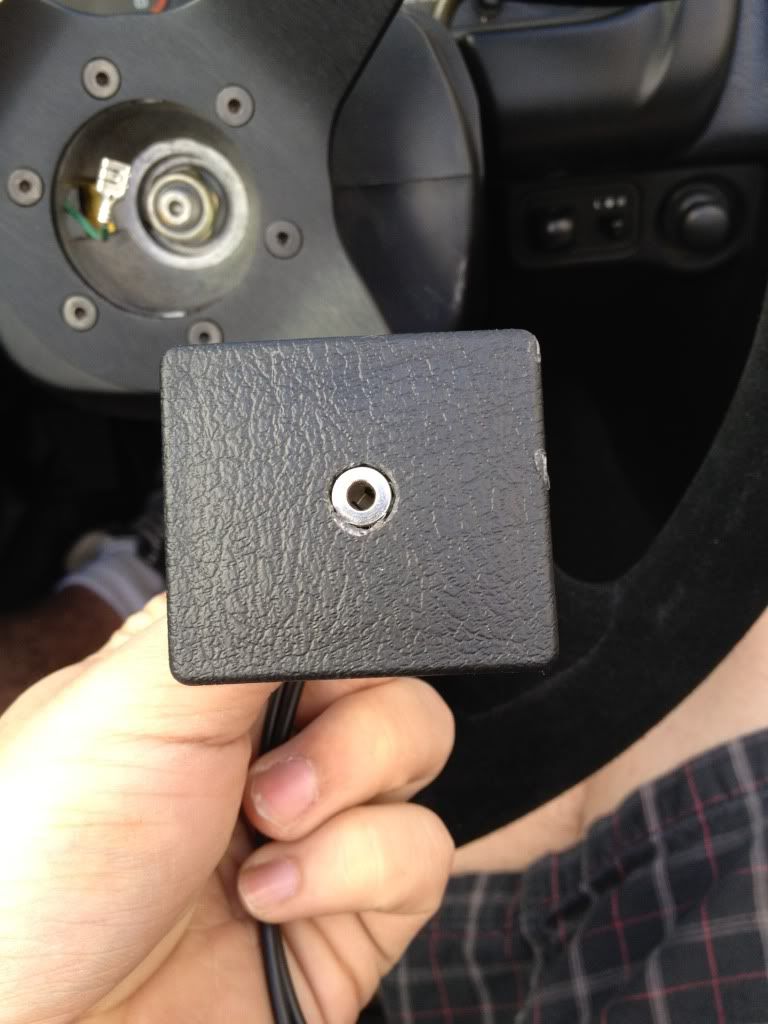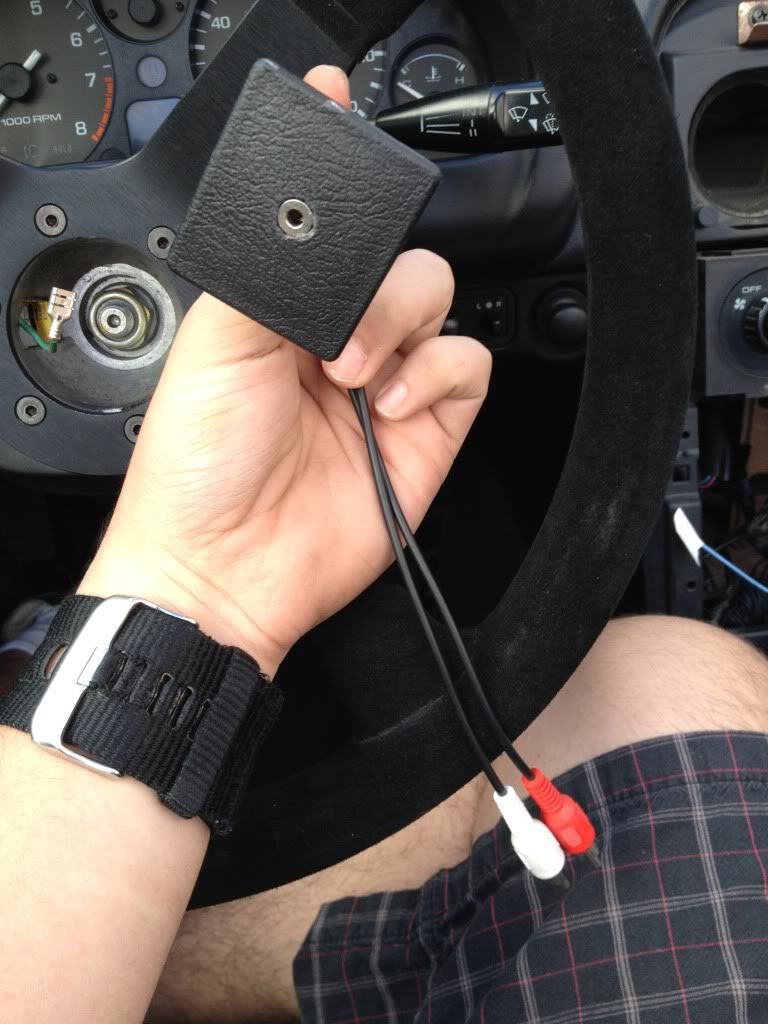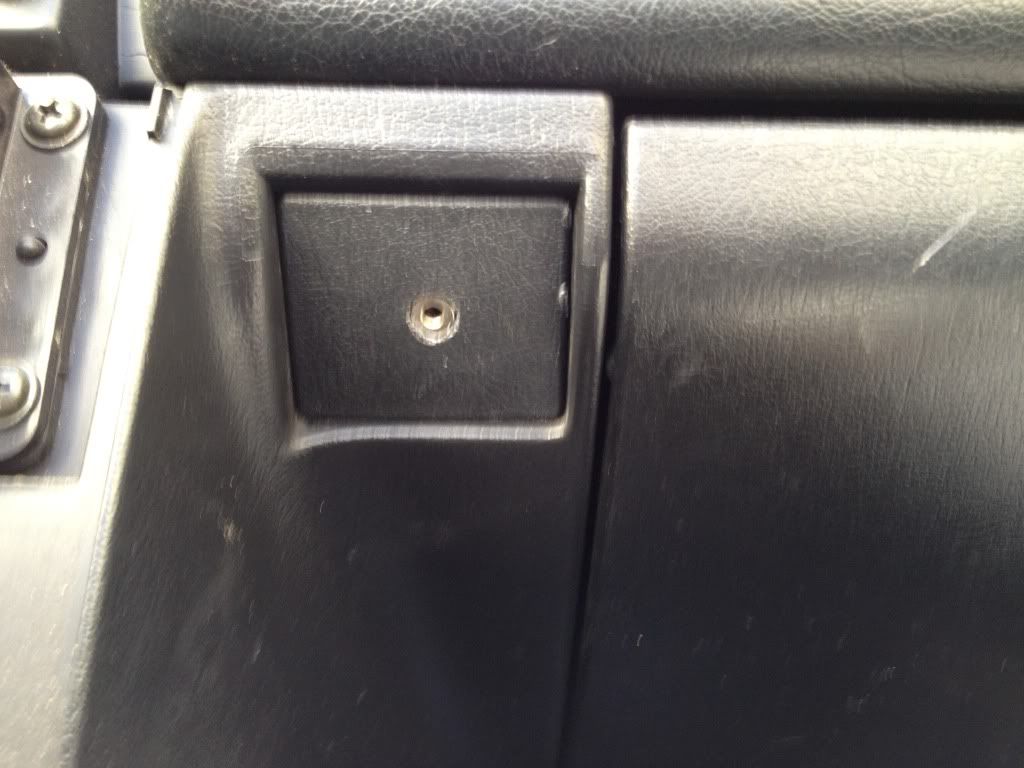 its not the neatest of setups, but it works and i know it will last!! heres how it looks all set up!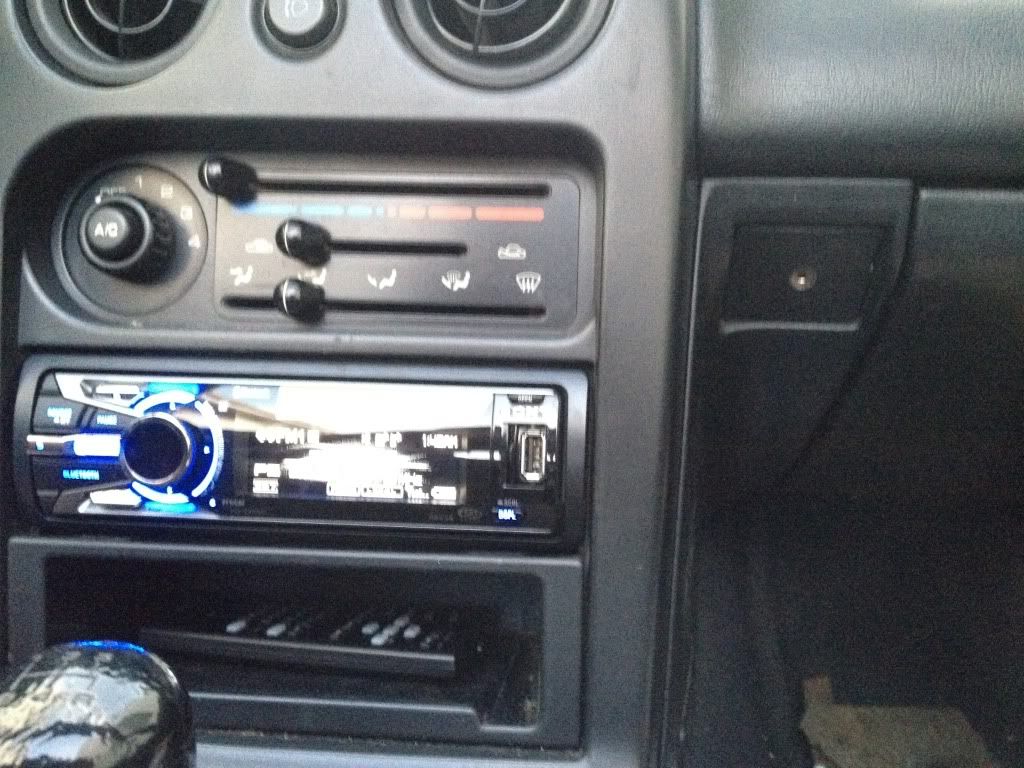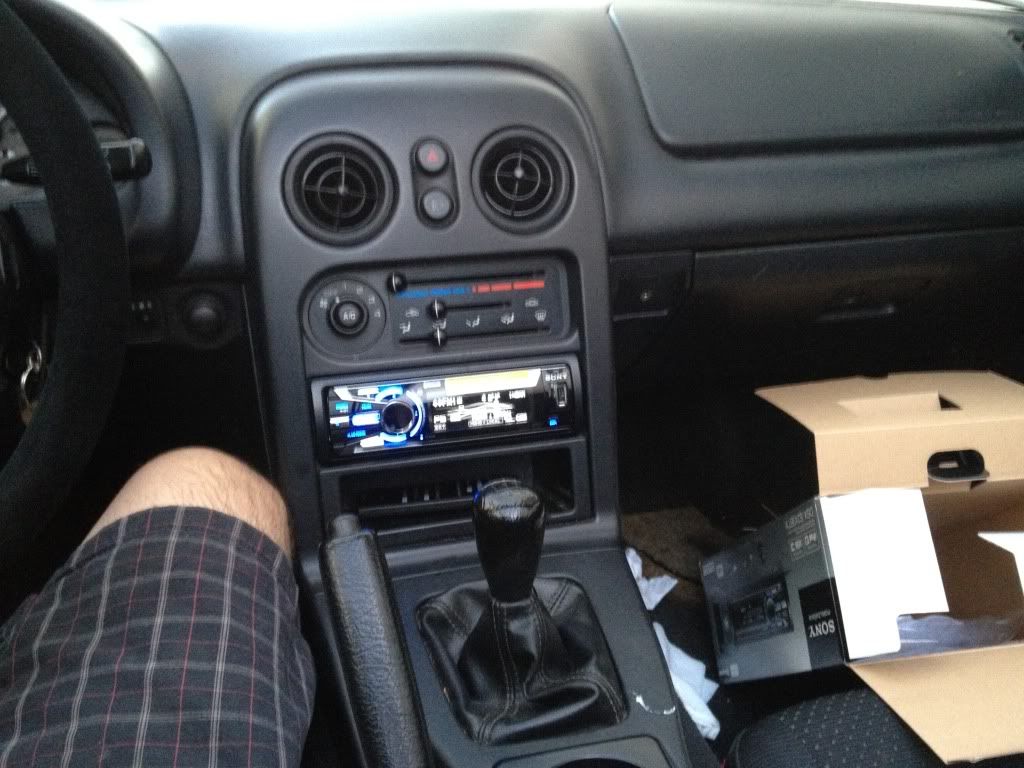 thats pretty much my first Mod on dino...
hope you liked!
hillyb: