Discussion Starter
·
#1
·
Hey guys, idk if a new user thread is required on this forum, but here is mine anyhow.
My name is Josh Moore, and i currently own two NA's. Im from West Monroe, Louisiana, and have a few friends with miata's around here, but there aren't too many. My local forum is
www.318Racing.org
, so if anyone is from Louisiana or the texarkana area, go check us out. I like all aspects of motor sports, ive raced, auto-x, and soon i'll be going to drift even at TRRP in Shreveport, that my local forum holds.
First, i got my hands on my 93' blue NA.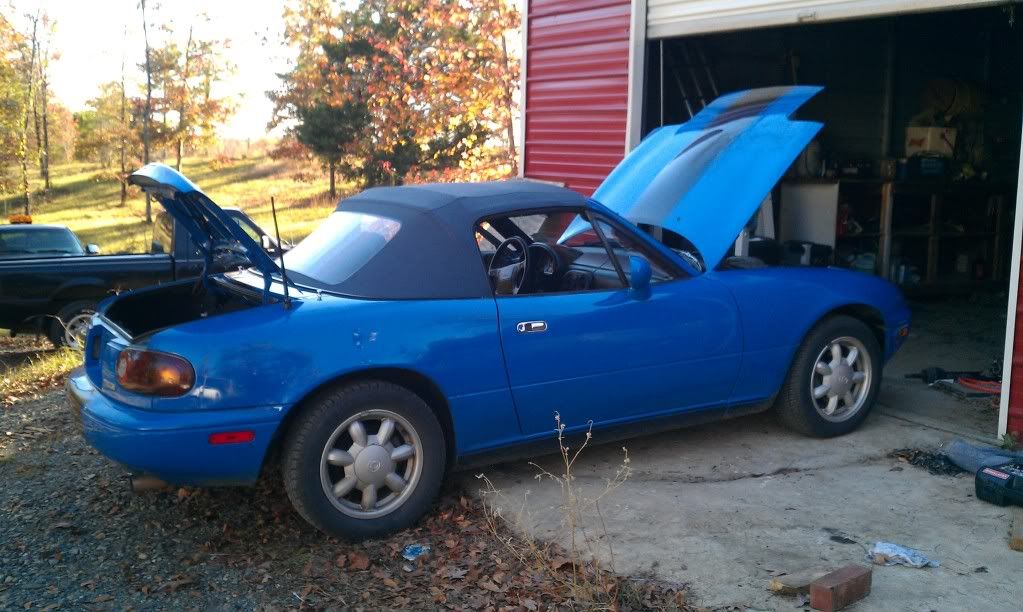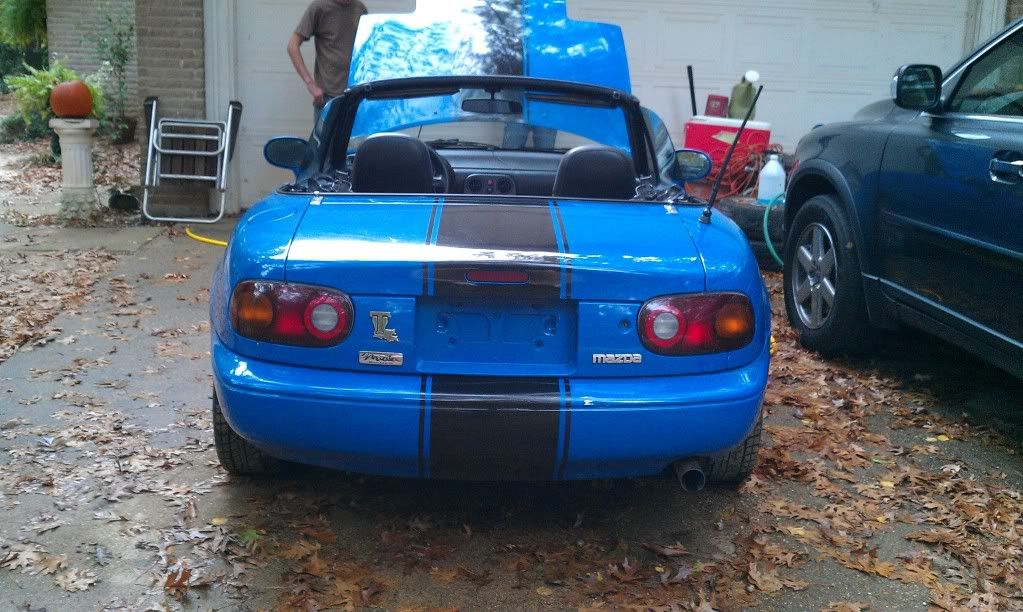 The 93 did not run when i got it, and i was told it needed a new clutch, turns out the master clutch cylinder had been clogged up, so i changed that, and drove the baby home.
Since then, i have slowly replaced old parts on the car.
Fell in love with the car, and now, i use it as my DD. about three weeks ago though, i picked up my GReddy boosted 90' white NA.
the 90' has a 93' motor in it, with the GReddy td04h-15g turbo. 1.8 injectors, and RX7 AFM and a 1.6 stage 2 clutch, and lite weight flywheel. Stock internals and ECU, and im only on wastegate at the moment at 5psi.
Soon, i'll be order the 1.8 stage II clutch to put in, to ensure my clucth wont slip once i decide to bump up the psi to around 8-10.
Both of them sittin happily together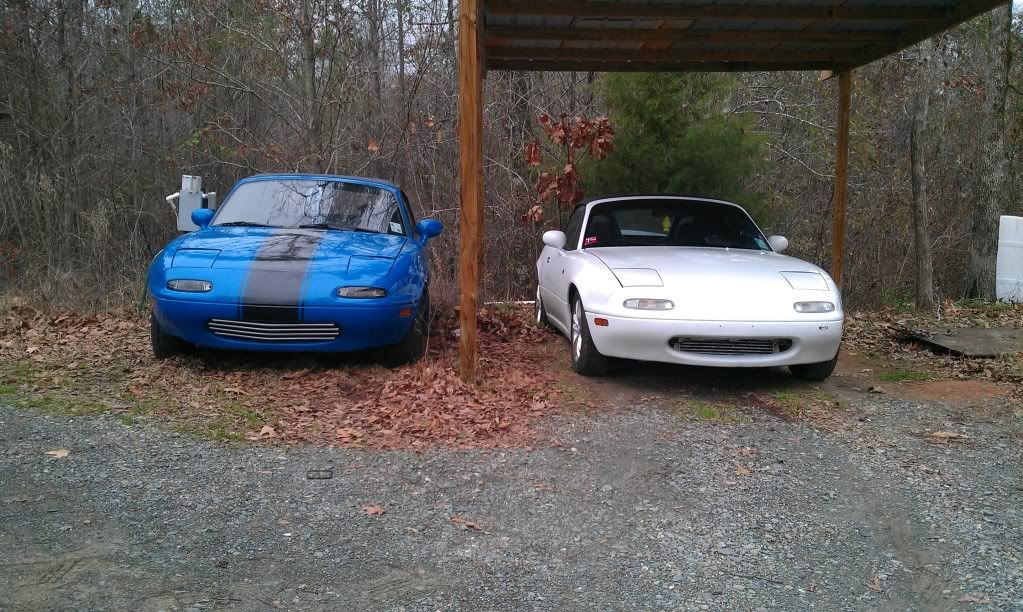 .
I have the stock rims for both of my car, and soon i'll be ordering tires for these things just sittin pretty in my room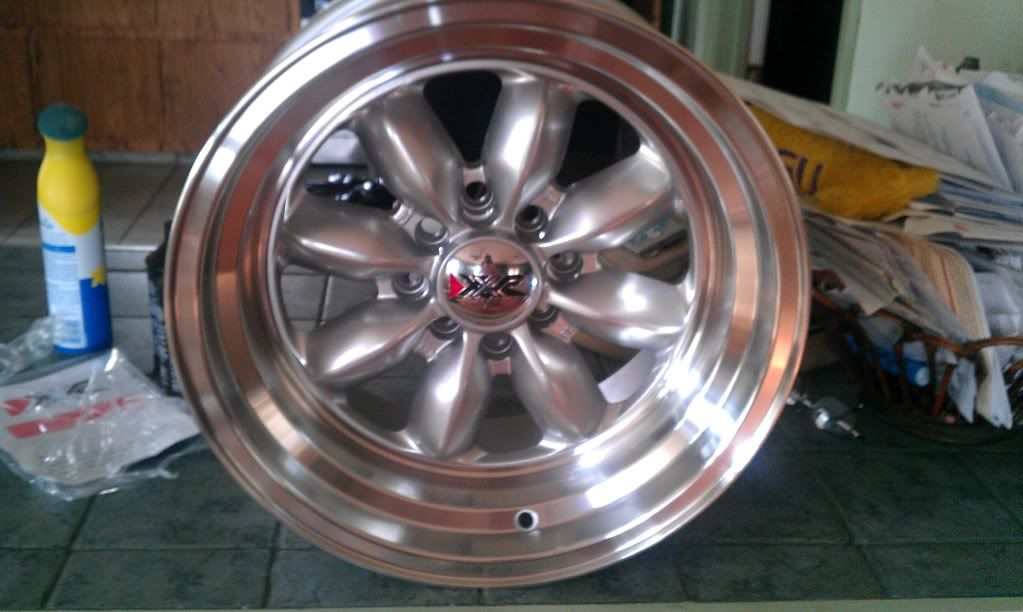 From what ive seen, you all should be familiar with the banana's. i got them in 15x8.