Discussion Starter
·
#1
·
Turn Signal Intakes
from Moss Miata are a popular mod for NA 1990-1997 Miatas and the existing kits have you reuse your OEM incandescent turn signal bulb. With the growing popularity of LED lights and recent influx of "LED technology" into our British accessories market, Moss is working to add LEDs to various existing Miata kits!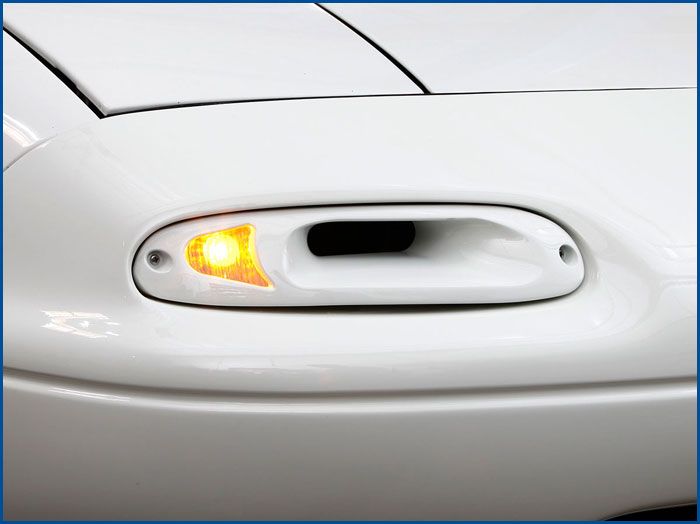 The first to market is the addition of the
LED lights to the popular TSI kit, part #903-201
. The kit includes all the parts you need for install with full instructions, and most importantly the kits include the special resistors needed so the blinker unit recognizes the LED bulb and blinks at the correct speed. Some wiring work is needed and is clearly outlined in the instructions. Prep work before paint is required for the urethane scoops.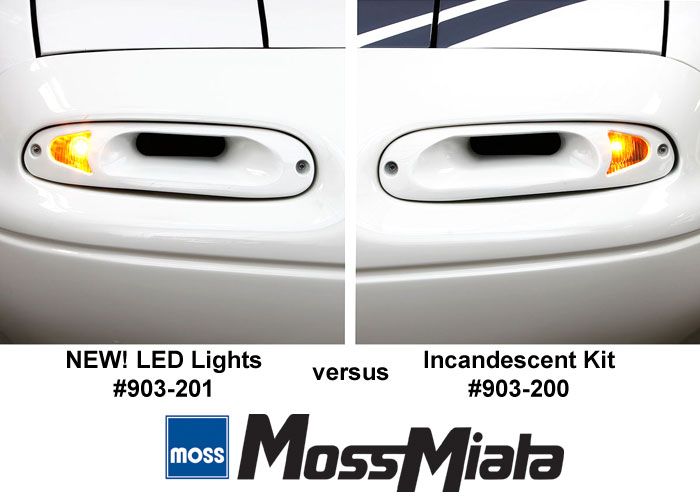 The existing kit with incandescent bulbs and no wiring work is still available as part
#903-200.
Thanks for reading and let me know if you have any questions!