Discussion Starter
·
#1
·
Figured it was about time that I joined up over here. Been a member on Miata.net for a while, however a friend pointed me this direction.
Name is Kyle. I currently am driving a 99 Miata. Have had it almost a year now. Here is a pic from the day I got the car: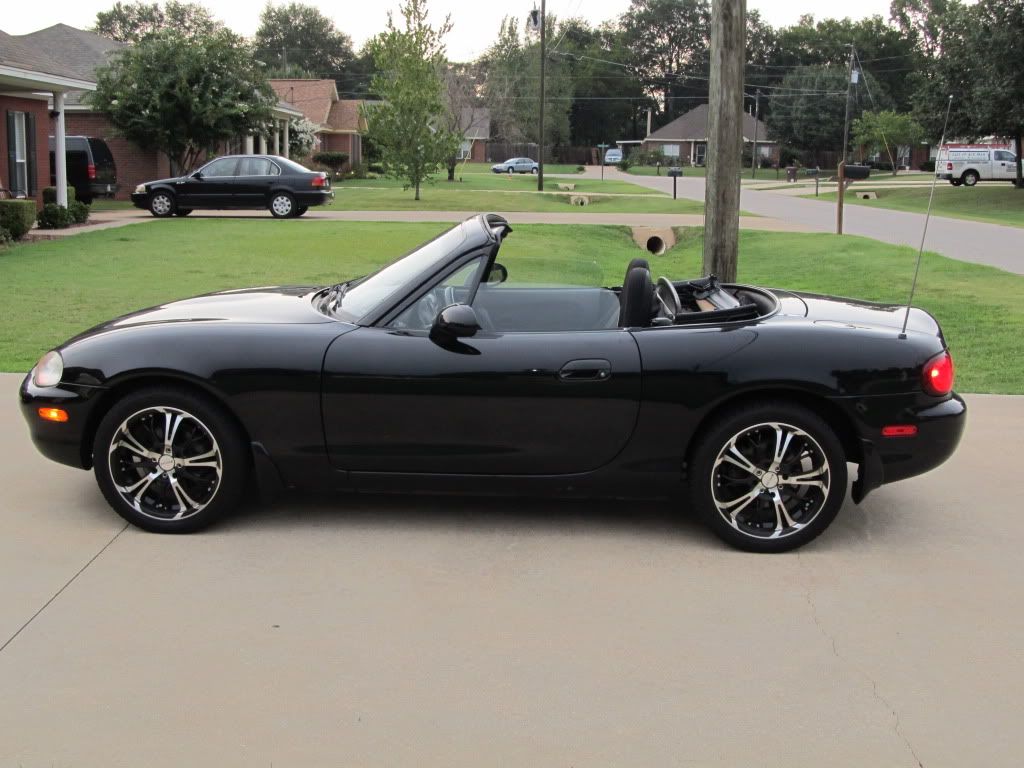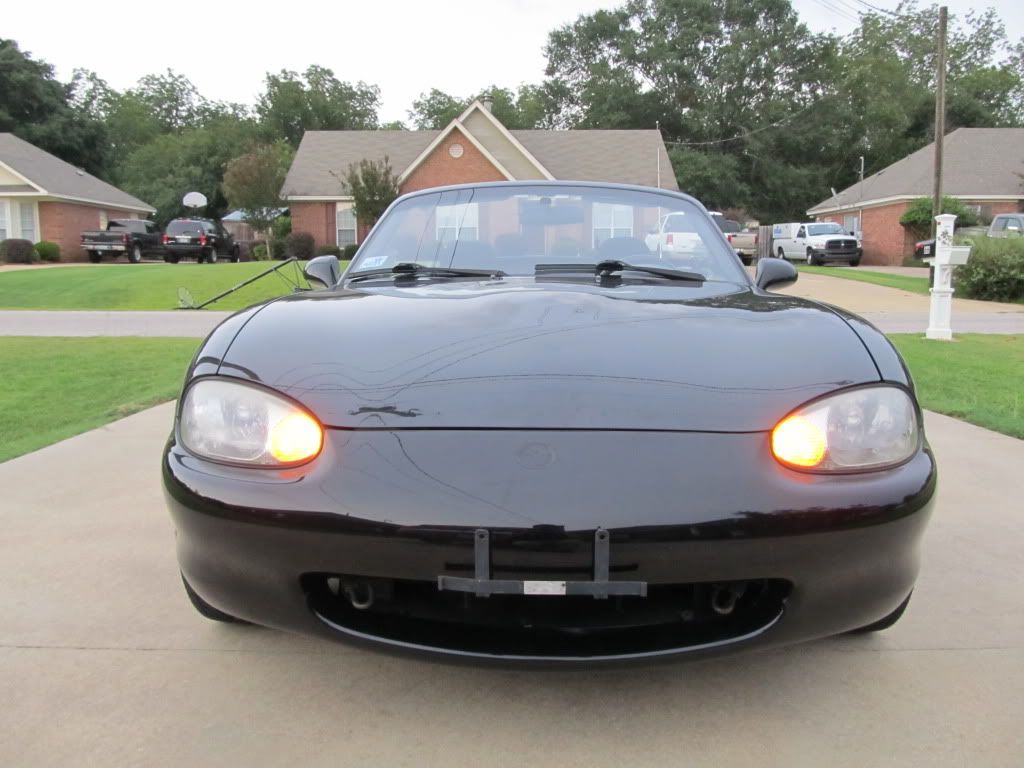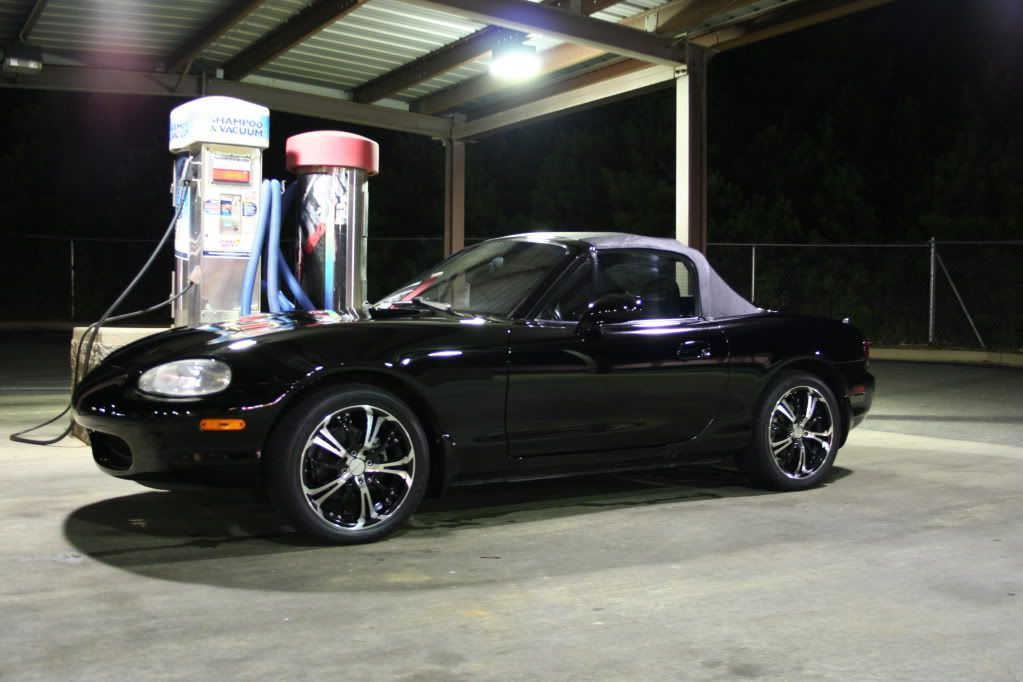 Haven't done a whole lot to the car since I got it. Been wanting to get rid of the horribly ugly wheels for a long time, however I keep blowing my wheel money on my other toy (Geo Metro, loooooooooooong story) [link to info on the Metro if you are interested:
http://geometroforum.com/topic/4762804/1/
]
List of things done to the car since stock:
Partial Bose-Ectomy. Using Hertz HSK165 6.5 inch Components running off of the Bose Amps (i'm aware of the ohm differences, they've worked fine for 8 months now). Kenwood Excelon HU.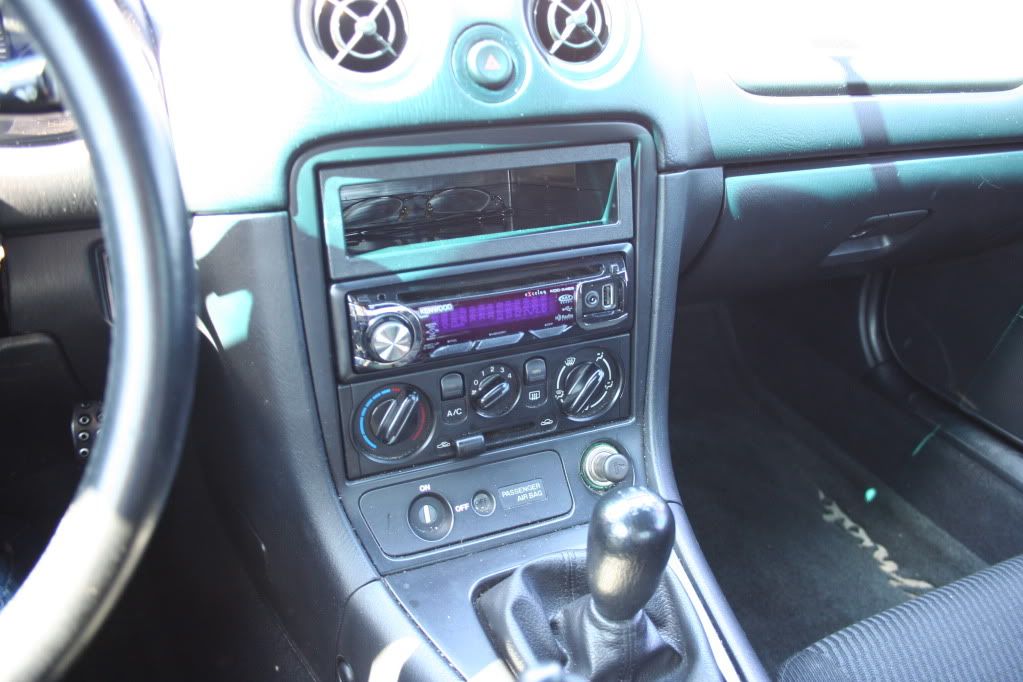 Windows tinted: 30% on sides, 15% on back. Front license plate removed and GoodWin Racing grill installed (baby teeth also removed):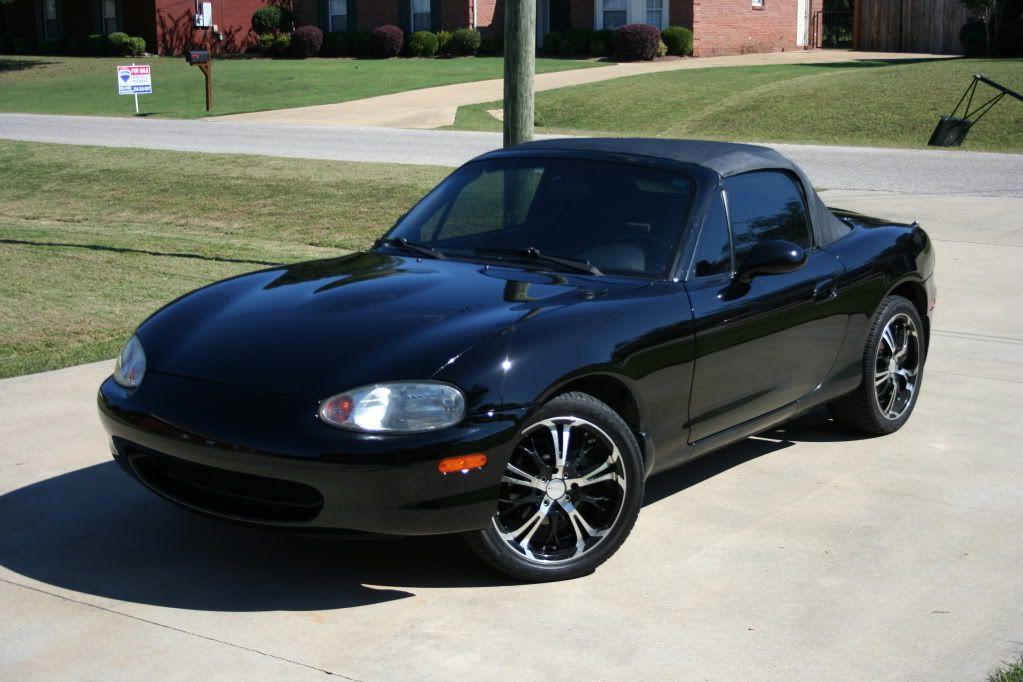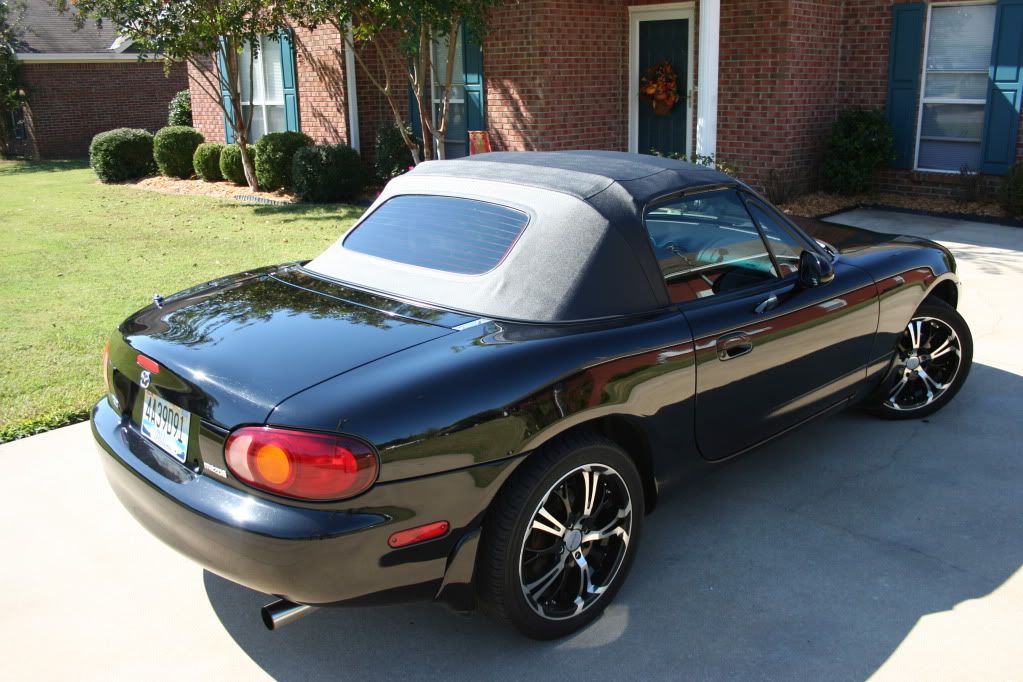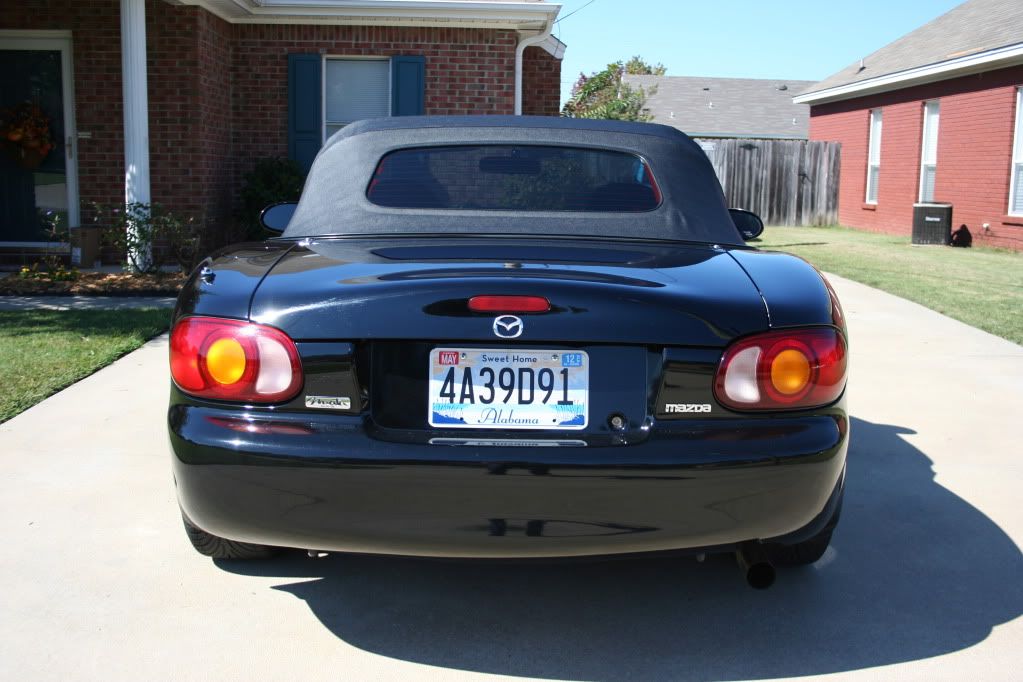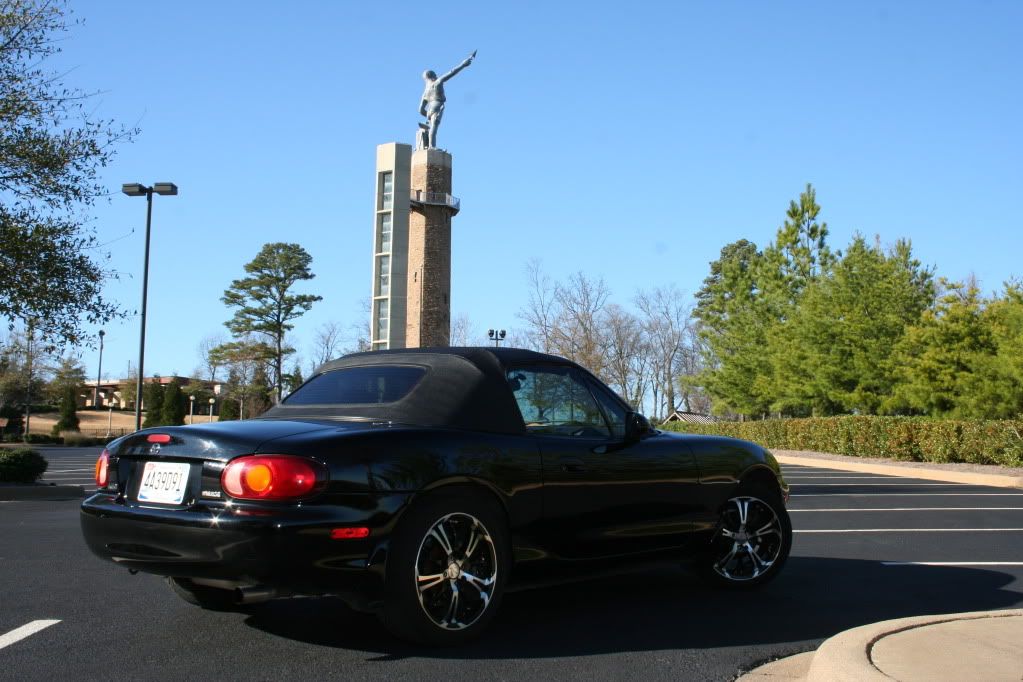 Here are the wheels i'm wanting to get for it, and also a few pics of the wheels photoshopped onto the car: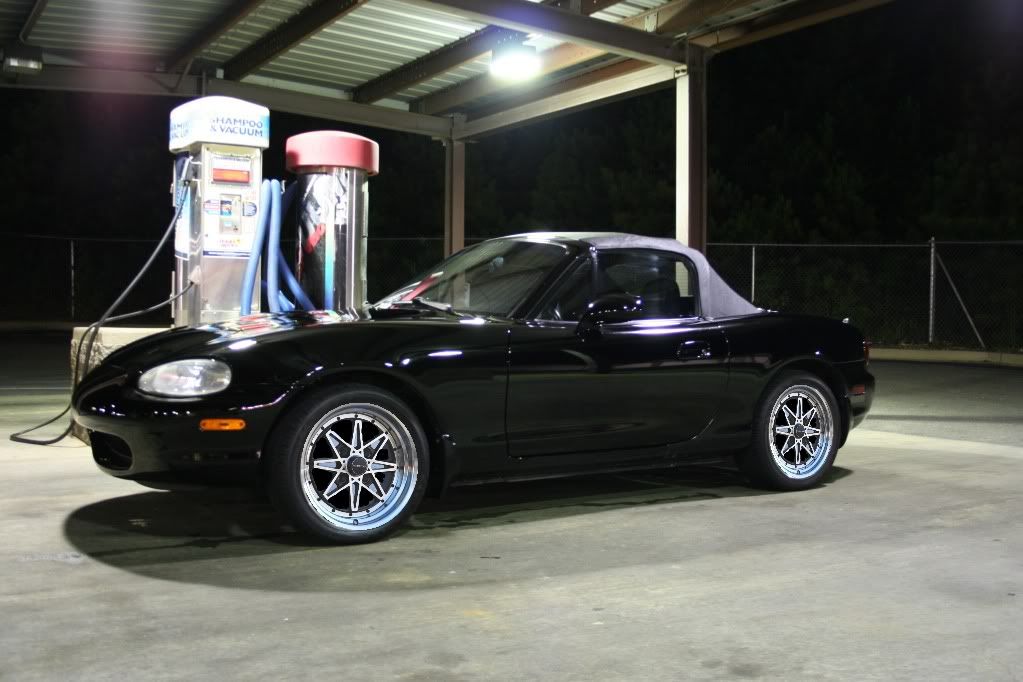 I also have Redline Goods shift boot and e-brake boot. I have a Voodoo knob to go along also: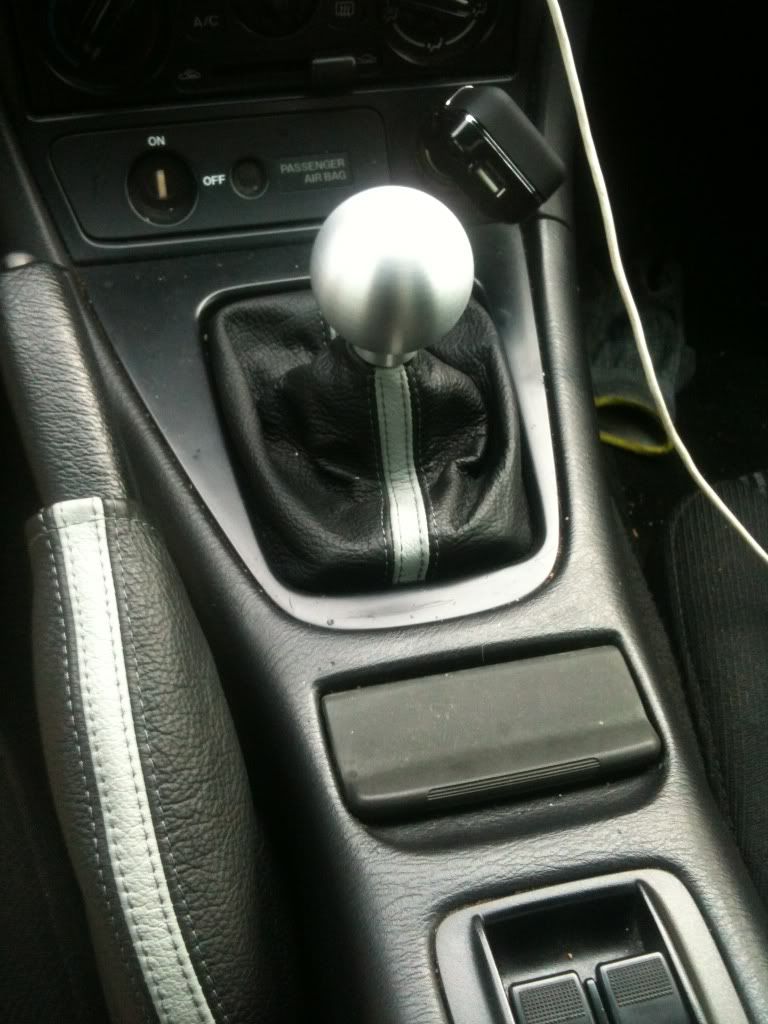 And as of the other week I installed a $32 air intake from eBay. Used truck bed liner on it. I think it looks a good bit better than just aluminum. No power gain, however it sure does sound sexy!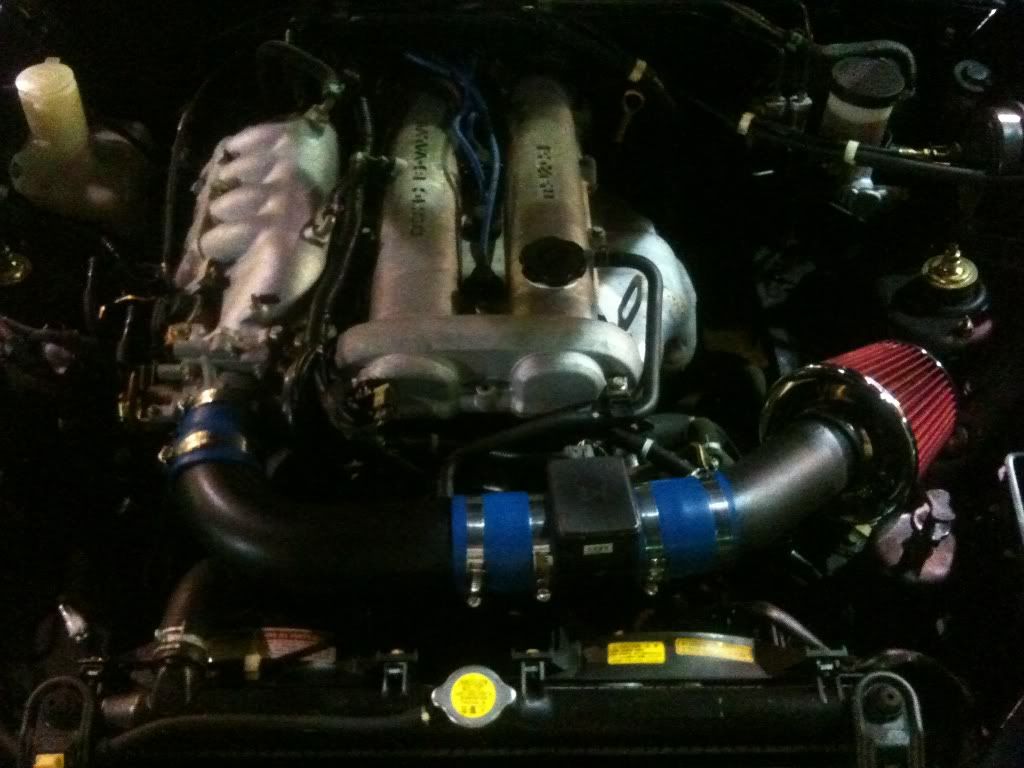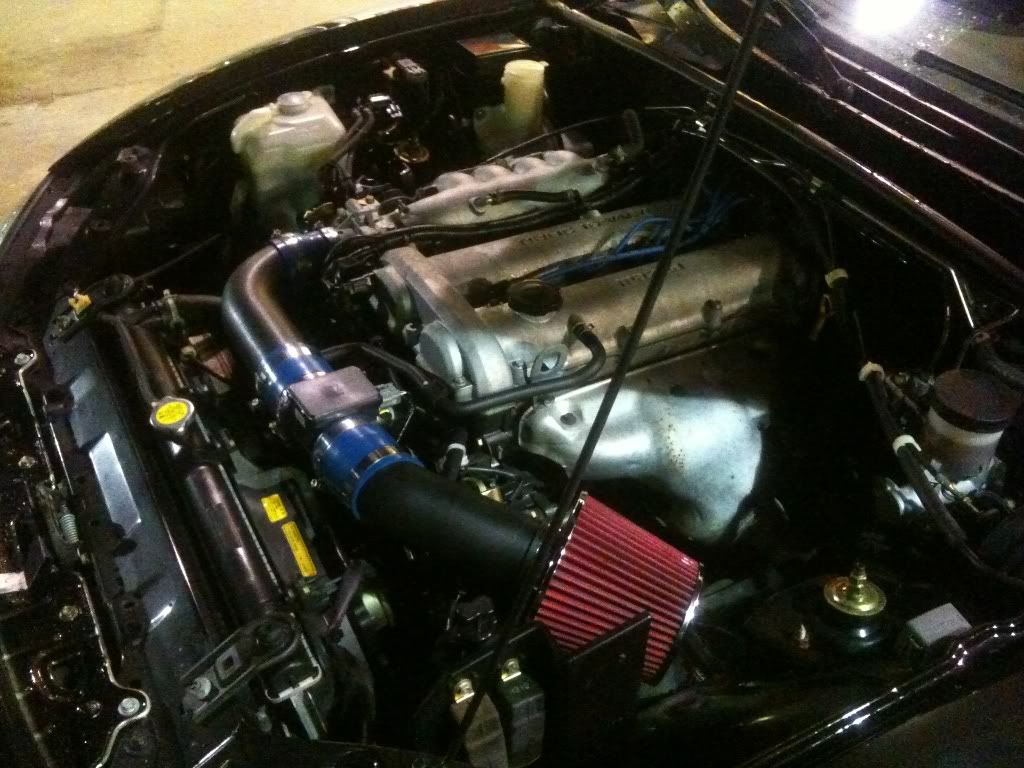 Before intake Vid:
With new intake Vid: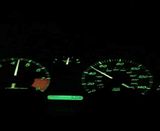 Notice the sexyness.
That's pretty much where it sits right now. Would like to get an Ansa Silverline exhaust, V-Maxx coilover setup, and a good detailing in the near future.
Hope to hang around for a long while!
Sorry for the long intro...and the ghey wheels... (they are always for sale btw, lol)
Kyle