Discussion Starter
·
#1
·
Hello everybody, thought i'd introduce myself. I've had 5 honda's so far, and no s2000s or nsxs so they've all been fwd. I've always had my eye on miatas and wanted one for some time now.
I figured since it's getting close to summer that i should start looking for one.
I found a 93 miata with 155k miles for $1000. It runs and drives awesome. The previous owner had maintenance receipts and had all the oil changes done on time. Only down side to it is that it has a damaged left fender from somebody backing into it, and a bad drivers window regulator. The previous owner was also a pig who didn't know how to take care of his car. The interior was trashed, wet, and moldy because the window didn't roll all the way up.
Anyway here's how i bought the car.
I cleaned the previous owners mess, pulled the whole interior out and now i'm just waiting on it to dry so i can put it back in, get the car registered and start modding it.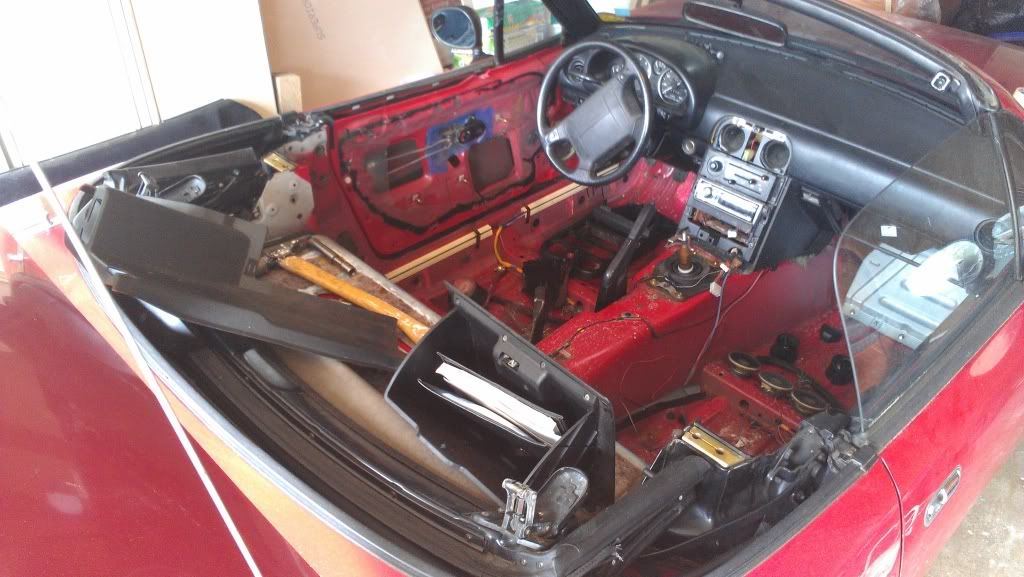 And here's a few of my previous Hondas.
And my current one.