Discussion Starter
·
#1
·
Some of you may recognize me... I've gone to quite a few GA meets with my other half.
Hi there. I'm Jenn. I live in Atlanta GA and am a few days away from purchasing this beauty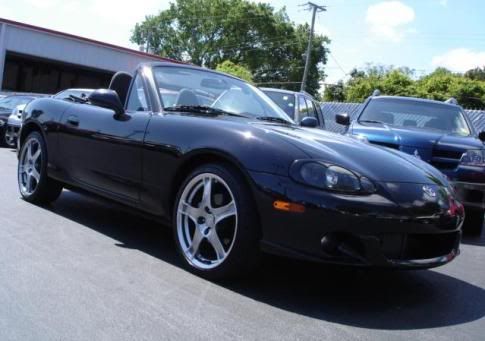 It won't look exactly like that for long though :mrgreen: I have plans. I hope to find a lot of good info on this site about mods as I am hoping to get this car up to about 230 or 240 at the wheels. From what I've read so far, this won't be a very difficult task.
I currently have an 06 MINI Cooper S. It's a great car, looks amazing and drives great but
1) VERY expensive to mod. I'm about 180 at the wheels right now (started at 160 or so) and to go higher...it's going to take $1,000's. My exhausts start at about $900 and an intercooler upgrade is just as much. Nothing is affordable for this car.
2) Quirks - some people that own MINIs seem to think it's just a side effect of owning a very unique car... I think it's bs. I owned an 04 MINI S that died in my driveway at 13,000 miles. four months in the shop later and a lawsuit... BMW paid me to leave them alone and gave me a replacement car. I got the 06 thinking that it was going to be great... factory LSD, better gearing and a few more ponies and yeah, it is a great car but it still has been in 5 times for warranty service for little things. Call me crazy but when you pay in the area of $30K for a car, it shouldn't be in for service at 3,000 miles... or 10,000 miles... etc. The passenger seat airbag sensor went out, my door handles stick when it's cold and I actually can't get in the car... it's just.. annoying. Yeah, it all gets fixed for free but it shouldn't need to be fixed at all. I still have to leave work to take it in and sit and wait in a dealership. On top of that... my car was hit in my office parking lot about 2 months ago and was quite a pain to get fixed. My 04 was hit twice and I had scary flashbacks of owning a car that everyone runs into... again. I also have a bent rear trailing arm that I have NO idea how it happened. No damage on the car anywhere, it's been on two lifts and checked out completely but my toe is stuck at 1.3 degrees and it's ugly and is going to destroy my tires. $600 to fix it... yeah... right.
3) RWD FTW!
4) I've always wanted a convertible... so why not
5) My own personal mechanic O
Yes, the MINI is gorgeous, but it's becoming more and more of a pain... and I need to save money to buy a house soon =D>
Our cars: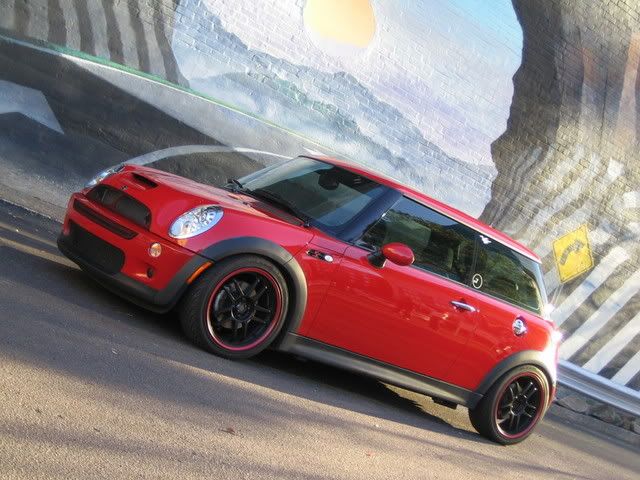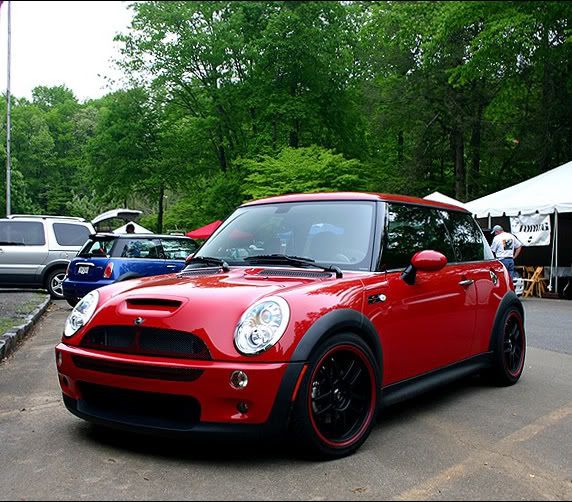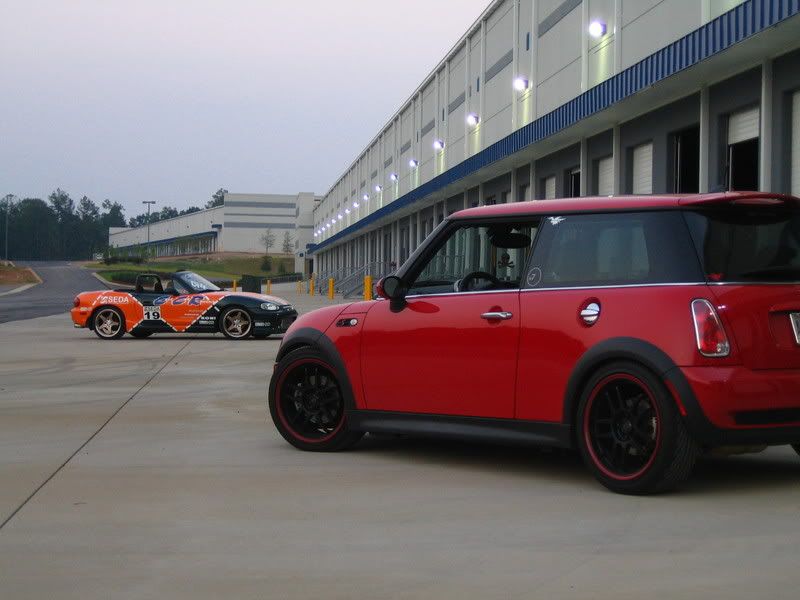 I have big plans for the MSM. I assure you it will be a one of a kind.