Discussion Starter
•
#1
•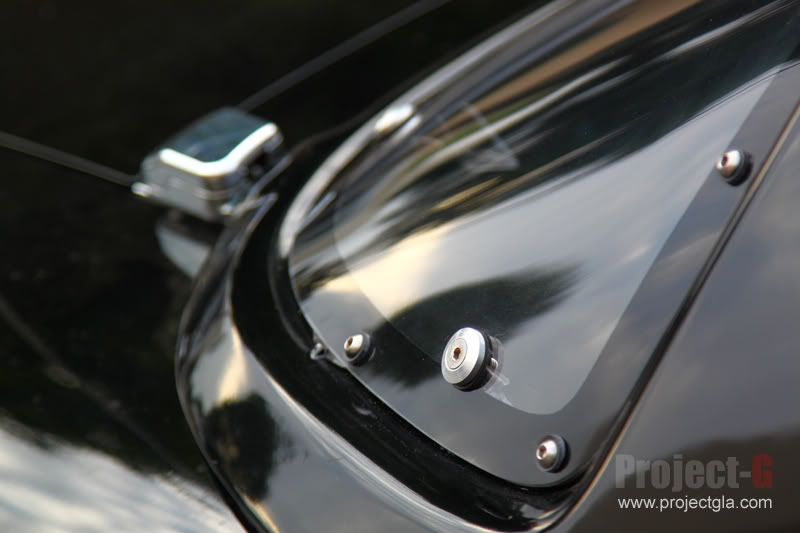 After many months of fitting and testing, we are finally ready to bring you Project-G's next product. Since we can't seem to come up with a G-Themed name, we are just going to call it our Hard Top Replacement Window for now.
Here at Project-G we have been wanting to put vents into the rear glass on the hard top for quite awhile now. We have always enjoyed how much smoother the air flows through the passenger compartments of cars with rear windows that can open. At the same time, we did not want to sacrifice the clean look of the factory glass. With other alternative solutions out there, we would have to take a flat piece and rivet it to the hard top. Of course that works, but we wanted to create a solution that was a little cleaner in appearance. Specifically, we felt the curvature of the window needed to be that of the OEM glass. So not only is our product curved at the edges, it has been formed in the same shape as the OEM glass.
This was to just be a product for us here at Project-G, but it has seemed to gain some interest, so we decided to bring it to the public. Because of this, a few things were attacked differently for various reasons, but we feel this is the best way to bring it to you guys.
Testing:
We have been testing various revisions of the window on our black car for a few months now. Our findings have been very favorable. The material has proven to stand up to wash after wash, even after being allowed to be extremely filthy. Of course some care was taken to not produce more scratches than necessary. Surprisingly there is no real noticeable difference from a new piece to the old. We have not had any issues with warping, cracking, or yellowing of any kind on any of our test pieces. HOWEVER, there is only so much we can test here in beautiful Southern California. The maximum temperature we have subjected it to is 106 deg. for a day, and a few weeks of 100+ temps.
Mounting:
For the entire testing period we have had the window secured in place with the hardware shown. On the backside, we used wing-nuts. This allowed us to quickly remove the window for any changes or modifications. It was pointed out to us that some people may like to do this as well so they have the option to remove the rear window when desired. At this time we have had the rear window installed by a professional. The "small" hardware shown in the images are not required if using this method. We chose to reuse our test window, so we had to fill in the holes. it can also be mounted just as OEM. We highly recommend professional installation.
Compared to OEM Glass:
There has been so much misinformation on the web regarding the weight of the OEM Glass on the hard top. We can put an end to it right here. The OEM Glass as it comes from Mazda is 11.6 lbs. It has been weighed and verified. This is the non-defrost version, but we can't see the defroster adding much weight. In addition to this, there are also a few different components needed to install the OEM Glass. 1-Gasket, 1-Molding, 2-Corner Protectors, and a few others I can't remember off the top of my head at the moment. After all is said and done, the OEM Glass Assembly comes in just over 12 lbs. Before installation, the cost from the dealer for all this breaks $500. We are unaware of an aftermarket supplier of this window.
Project-G Hard Top Replacement Window weighs in at just under 5 lbs. Initially we were going to design it around using the OEM style of mounting, but it seemed most people were looking for a more affordable replacement. An alternative to purchasing the pricey OEM setup. So we designed ours to mount with minimal additional cost. We see no reason why it cannot be mounted in the same manner as the OEM, but there may be some modification necessary. Any professional should be able to make the adjustments quickly and easily.
Material:
For this version we have decided on 1/8" Acrylic. We had also considered using Polycarbonate, but after carefully weighing the pros and cons of both, we feel very comfortable in our decision. We had also consulted with our former who also makes windshields for various other applications and he was in agreement with us. The fact this is a rear facing window, did also have some influence on our decision.
The fact that both Acrylic and Polycarbonate are both more impact resistant than glass made us also take a look at the other properties possessed by both. The key features were:
Acrylic has better optical clarity
Acrylic is UV stable and does not yellow with time (Longer lasting product)
Acrylic can be restored by polishing if scratched (Longer lasting product)
Acrylic is more cost effective
For more information on the differences between Acrylic and Polycarbonate:
Properties of Acrylic and Polycarbonate
Price:
$280 - Project-G Hard Top Replacement Window
This is the bare bones setup and does not include any hardware or vents since the type of hardware used or the type of vents and placement is really personal preference.
If there is interest in a vented model, we have a few options we can offer.