Non roadster DD gets PAINT!
Enjoy a non-roadster rebuild of sorts...
After a few years out of the Nissan scene, I've recently aquired another Pig... for FREE. Hopefully one day I can have this thing restored back to it's original state for DD purposes. Nothing fancy, just clean and comfortable. It's no Miata but it'll suffice for something to do in my spare time.
Back story is: a friend had pick it up at some point with a screwed title; several signatures/notaries/and no legal transfer of title. After doing a bit of work for said friend, I aquired the car for free. First things first were to get the title fixed and in my name. I went to the DMV got the required paper work to file an indemnity bond and put it all in a file for later use. After obtaining a bond, a theft inspector has to view the car and match VIN's, Etc; however, before the inspector comes to look at the car, it must be in "operational" condition, which means it has to run.
So here I am now, restoring this old piggy to its old glory from '89, so I can get the title finalized.
I am working on a very limited budget. Also, I just joined the Navy, so come February, if I haven't finished the car, this thread will die out for a while until training is through (and I'll be going through the most hellatious of training).
Plans: Well, I don't really have any set in stone. Im focused on getting the interior redone. Waiting on new carpet to arrive, cleaned all of the dust/rats nests out of the heater core and evap core boxes, seeking ac parts for a dohc car, and fixing the HUD unit. Also installing S14 interior that I just got. I've got tons of other pictures and more updates as of now, but have yet to upload them. I'll continue to post as the weeks progress. Engine bay prep and paint is also in the works so I can drop the soon to be rebuilt KA back in.
Pictures: I have a ton of work ahead of me...
Pick Up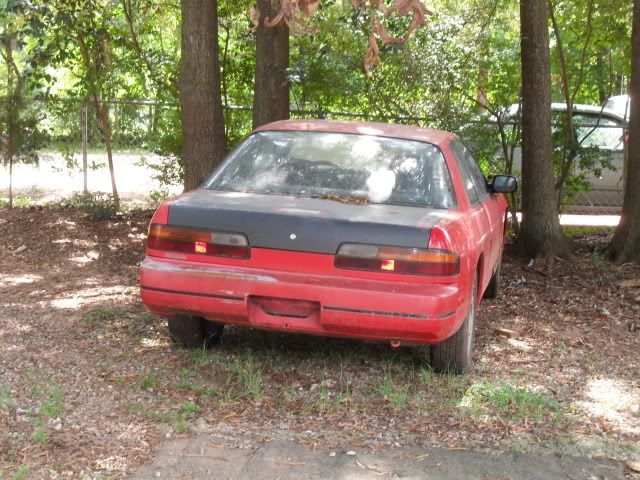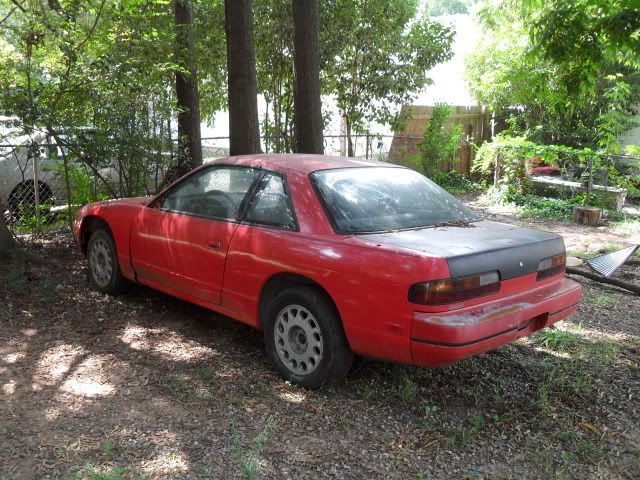 A good wash on the trailer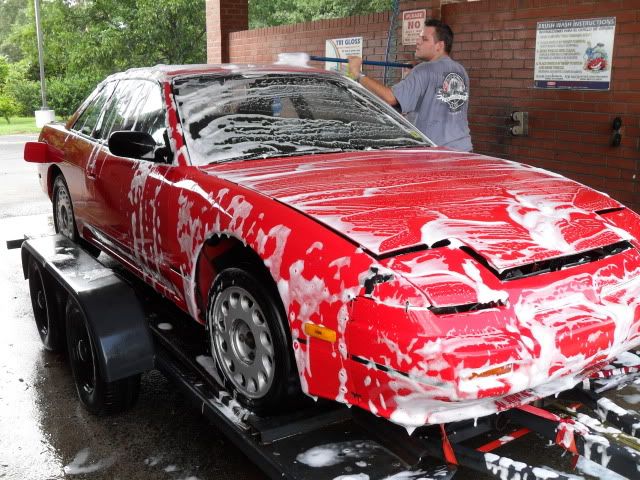 Arriving to its new home in storage... somewhat clean
Interior tear down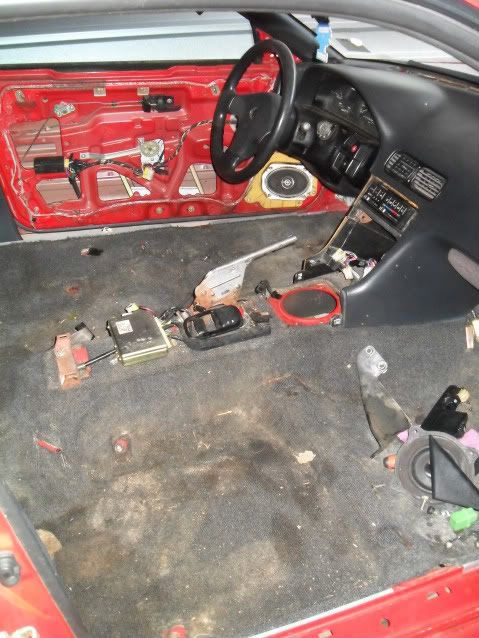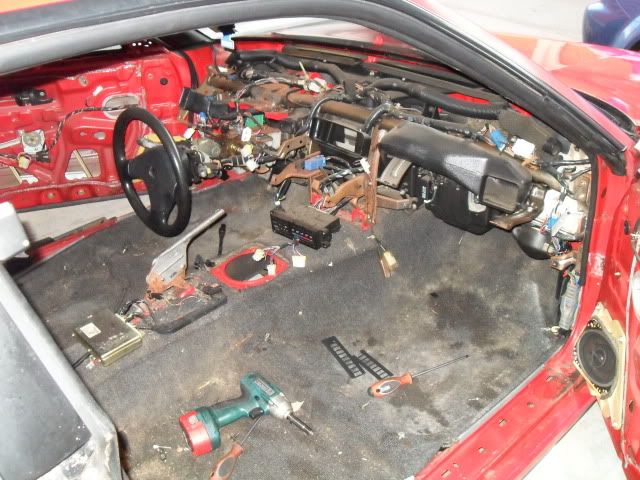 Engine bay almost stripped, getting ready for prep... gotta remove all that undercoat crap for nice epoxy primer/base/clear jet black paint.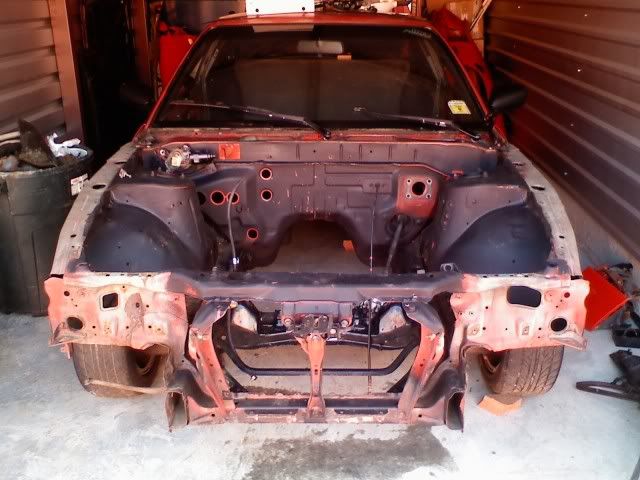 immediate things to do:
remove sound suppression **** on bottom of floor pan
reupholster door panels/glove box/headliner/and rear deck speaker cover
install HUD dash(no cracks)
prep engine bay for primer/paint
replace driver door harness
find misc interior pieces missing (door handles/switches)
install new ebrake lever
run stereo wiring before carpet install