Hi everyone!
Mike here from NonStopTuning. I wanted to take a few minutes to introduce myself and our company.
NST has been a large part of the grassroots motorsports scene in the US, and specifically in the state of Texas, since 2005. We are based out of Houston, Texas and offer a variety of products for a number of Japanese and European makes and models.
While our specialty is the line of lightweight, underdrive, and overdrive pulley kits, we also offer a line of lightweight flywheels and performance clutches, lightweight batteries, and coilover suspension kits.
On the motorsports side, we have campaigned the largest and most successful grassroots drift team in the USA over the past several seasons. Our cars have taken podiums and championships in drift series such as NOPI Drift, D1GP USA, Xtreme Drift Circuit, and Lone Star Drift FD PRO-AM. Some of you may recognize a few of our drivers:
Chelsea DeNofa and his turbo Miata from the NOPI Drift days
Chelsea took back to back 2010 and 2011 X D C championships in his BMW
Chelsea DeNofa's 2012 Formula Drift BMW
Will Parsons and his 2009 D1GP USA, 2010 X D C, and 2011 X D C Toyota AE86
Will finished fourth place overall in the 2011 X D C championship race
Aaron Losey in one of the very first LS1 powered Nissan S13 chassis in the USA
Aaron has traveled more miles and organized more drift events than any other TX driver
Josh Steele and his immaculately built LS1 Nissan S13 also runs in the X D C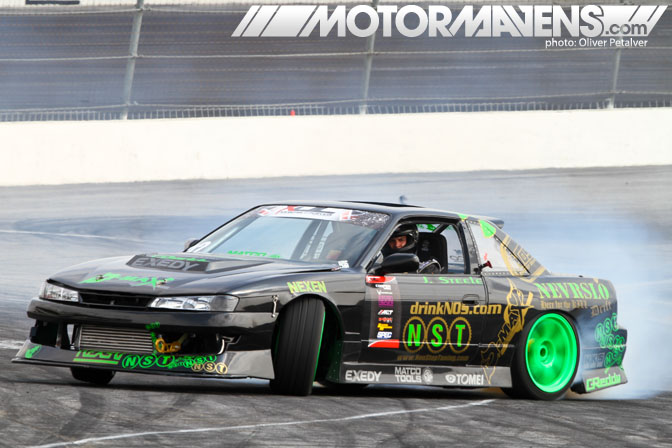 We have continued to expand our catalog over the past few years and we are very excited about our official entry into the Miata community. These little roadsters are a ton of fun and this chassis has proven to be a serious contender in the motorsports world with the right mix of modifications. We are excited and dedicated to expanding our catalog over the next few months with offerings to assist you with your Miata project cars!
Take a moment to browse the following pages and send us any inquiries you may have:
web:
www.NonStopTuning.com
facebook:
www.facebook.com/NonStopTuningUSA
blog:
www.nonstoptuning.wordpress.com
youtube:
http://www.youtube.com/NonStopTuning
phone: 281-917-0221 Monday through Friday 12pm-6pm CST
reps: Mike / Cody
Thanks again, good luck and have fun with all your projects!
MIKE @ NST