Discussion Starter
•
#1
•
not really new here but i just got my miata FINALLY!!!!
anyways its black on black
crappy iphone pic to follow, good pics comming soon
(i have big plans for this little guy)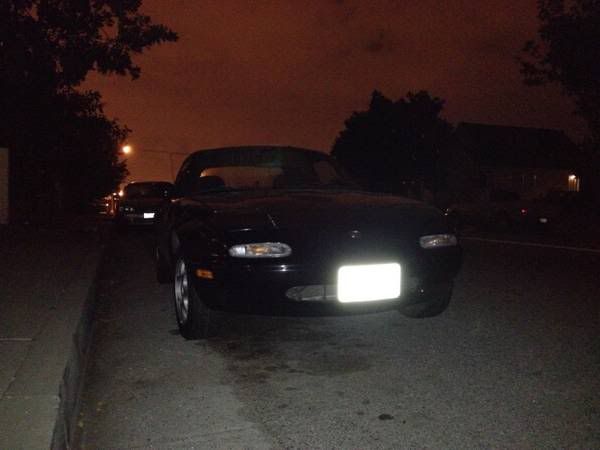 anyways, thats my car
any suggestions on what to do first?
-im going to get a M1 Hard Core double diagonal roll bar from 949 like super soon, so im prob going to need help with that, any tutorials?
-after that the car needs maintainance
radiator-maybe mishimoto idk
timing belt
brake pads
-then xida club sports coilovers (all in due time)
-Hard top, pref a carbon fiber (would look good on black car idk yet)
-i also have a sparco steering wheel that needs to go on
-some body parts, i like the european style tail lights (idk though)
got a big project ahead of me!!! :?