·
Official Armchair Racer
Like any normal person this winter I decided to install aluminum differential mounts into my aluminum 1.6 vlsd housing. Well that worked out well and fine until.. D'oh.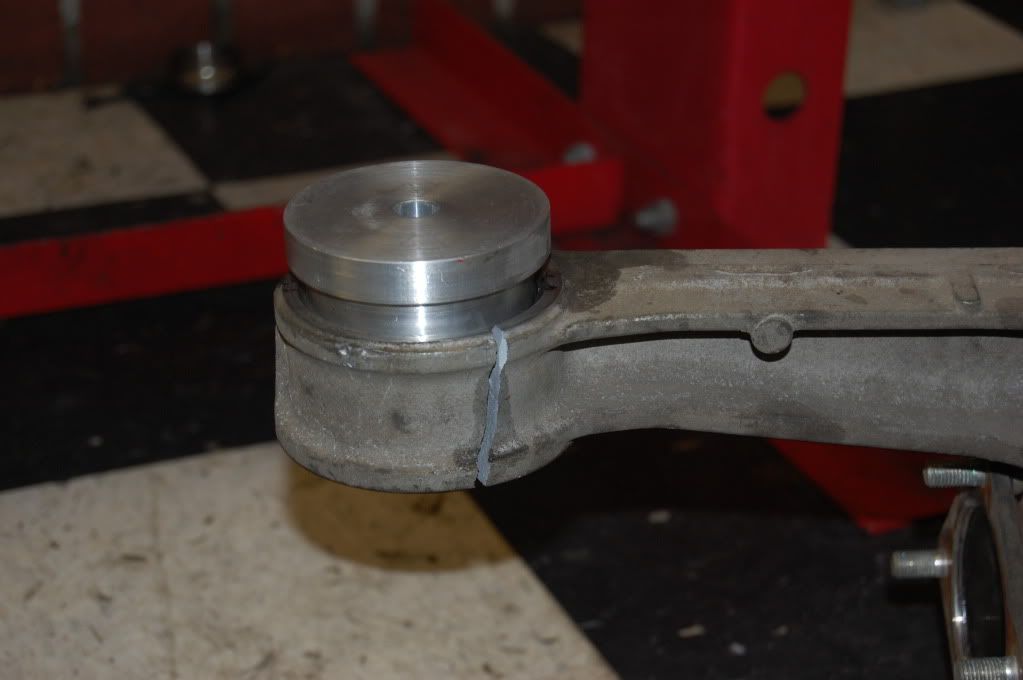 Faced with a couple options I quickly realized now was a perfect opportunity to not be a cheap bastard and finally do a 1.8 rear swap.
Yay! 1.8 Torsen, axels and driveshaft. Scooped up a rollbar for another build as part of a package purchase. Anyways the goods: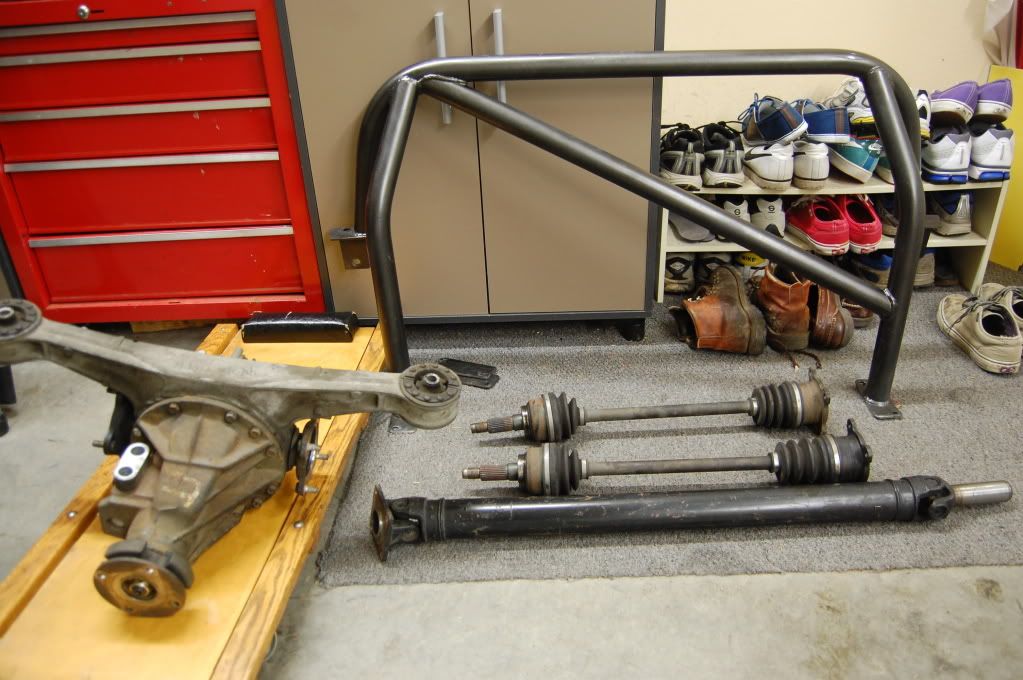 Now the dilemma I faced. The new T1 Torsen I scooped up obviously had the 4.1 final drive found in 94-97 cars and I wasn't about to make my already anemic 1.6 feel all the more anemic nor was I going to wait around/pay the hefty price for a NB 4.3 rear. That led me to one conclusion purchase a Kia Sportage front differential and salvage the 7" ring and pinion gearing out (4.778 for U.S.) markets. With this goal I now realized this was not going to be a plug n play afternoon in the garage swapping diffs..
A quick call around to some local breakers sourced me a low mileage Sportage front diff from a 1999 for $100 delivered. :slayer:
Fella should like so.
It looks awkward and almost like a boat engine. A table vice is very handy to have.
There are a number of 13mm and 15mm (iirc) holding the housing together. These can easily be removed without an impact wrench.
Split the housing apart with a hammer and flat head. This is what you will find.
Insert the nose back into the vice and remove this 26mm nut. You will likely need an impact gun for this part.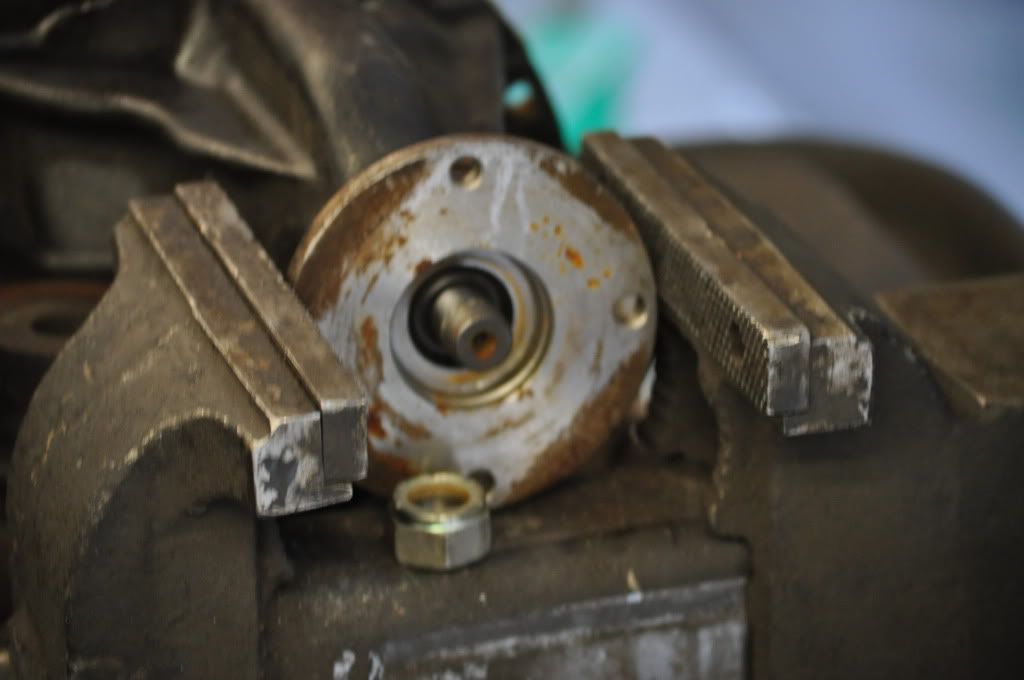 Remove the 4 visible bolts you see here.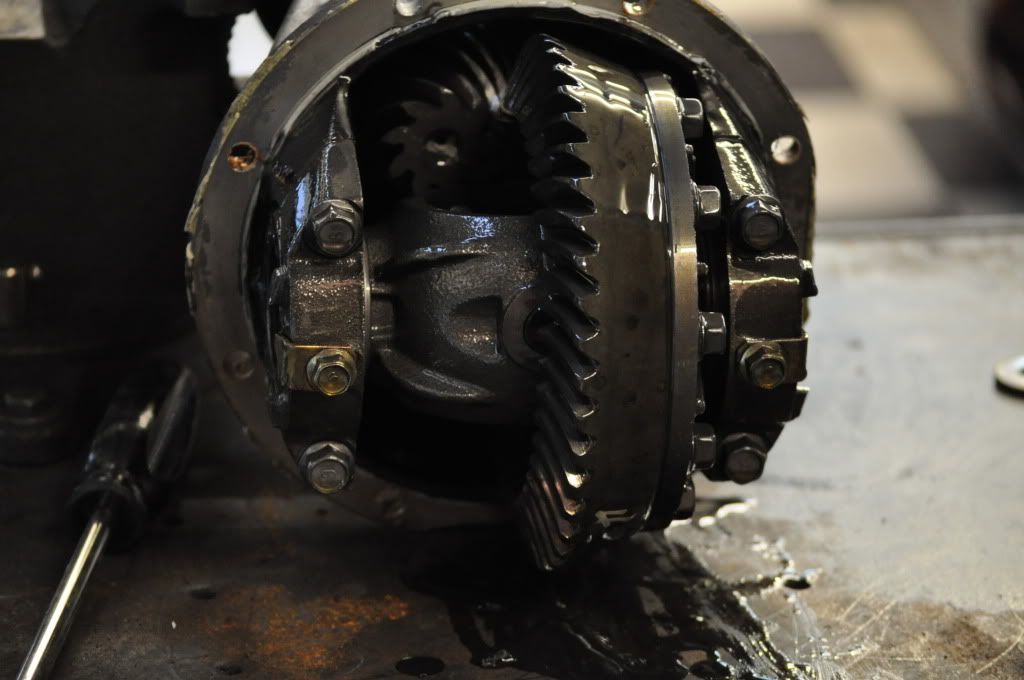 These two caps should pop loose with a few gentle blows by a rubber mallet. Remove the differential/larger gear.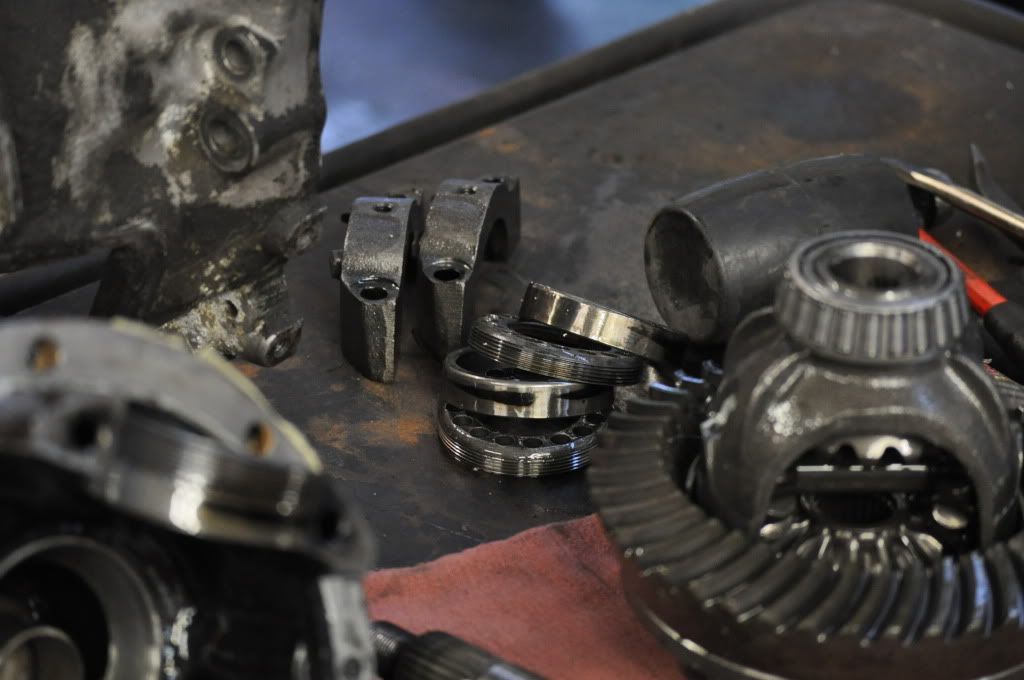 Use a punch and hammer to shoot the pinion lodged in the nose out the open end.
Separate the larger gear from the differential. Impact wrench needed here.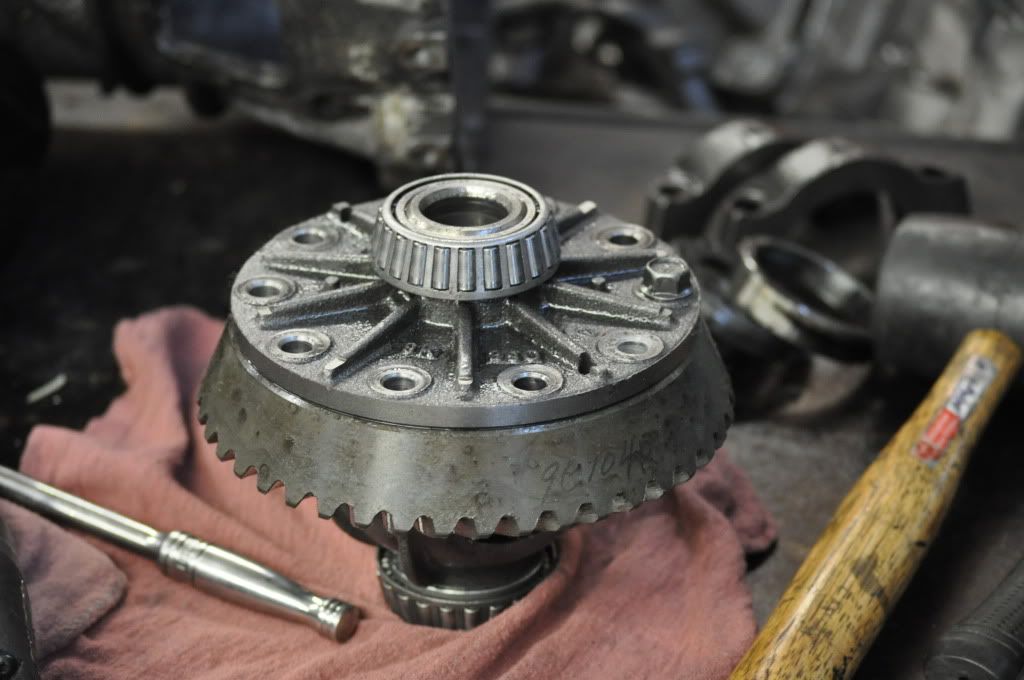 Bolts removed.
Voila. Left over bits.
And the goods..
To figure out your drive ratio count the number of teeth on the large gear and divide by the teeth on the pinion. This is a 4.778 Kia Sportage ring and pinion.
Additional reading and how to:
http://www.turbomagazine.com/tech/0804_turp_kia_sportage_s2000_garage_tech/viewall.html