Discussion Starter
·
#1
·
OEM nardi torino steering wheel off of my 2002 miata. Wheel has seen 115k miles, but still holds up really well. A few knicks here and there, which can be seen in the pictures. Wheel still has the airbag. This is a great upgrade for you NA owners who don't like the look of your wheel, or yours is starting to fall apart and leave black flakes in your lap. Below is a picture of an NB wheel in an NA to give you an idea. Great wheel, I didn't have a problem with it, I just wanted an after market one, which I got for my birthday.
Looking for $150 obo, buyer pays for shipping
Located in Atlanta, Ga
Pictures
NB1 wheel in an NA, just so you get an idea.
*DISCLAIMER* May require a bit of tweaking to make it work in an NA, but it does work. I do not know if the airbag will still work, if you would like to find out, buy my wheel, drive straight into a wall and post up results, that being said, I have no idea.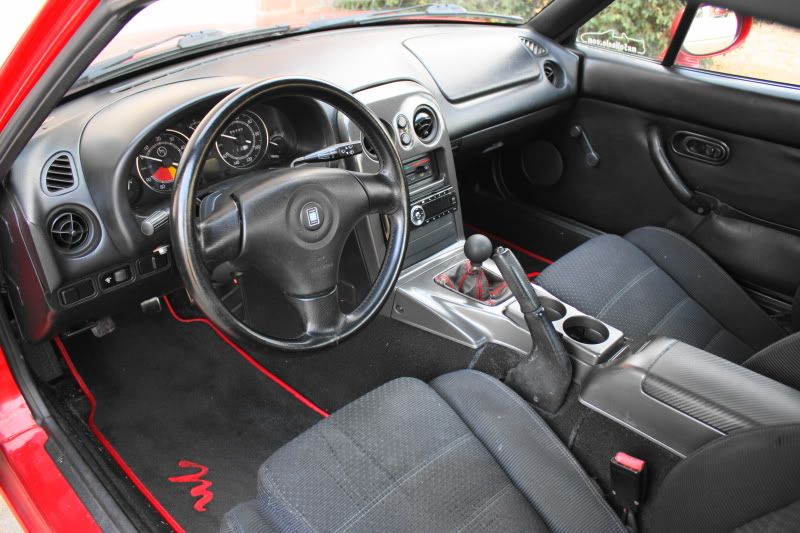 Wheel for sale
Scuff mark on bottom left section of wheel
Scuff mark on left section of wheel, starts around 9/10 o'clock postion
White mark on right side of wheel
Tiny white spot on left side of wheel
Scuff mark on top right section of wheel, around the 2 o'clock position
The scuff marks are hardly noticeable inside the car, mainly because they are in areas you would never pay attention to.
This may seem like a lot of money, but they sell for this or more over on Ebay. If you don't agree with the price, shoot me a pm with a reasonable offer and we can discuss. Thanks!
-Daniel