Official !n-joy Product and Company Announcement Thread (Update 9/28/2010 @ OP)
Update 9/28/10:
NA/NB Radio Blanking Plate news:
Ok, after a very VERY long delay, the prototypes are finished and are pretty much perfect.
Click here
for the photos of the finished raw aluminum pieces that are now the candidates for production. Keep in mind that the number of gauge holes or a blank cover plate are your choice. The pictures here are examples of what is possible.
These will go on sale once Leon and I can price them by the end of the week.
________
NA/NB Door Card news:
The hand-made mockups and the CAD drawings of the NA door cards are done and are ready for prototype cutting, but with the pre-production cutting delay of the Radio Blanking Plates, the release may be pushed back as a consequence. I can't say when until the Radio Blanking Plate issue is sorted first.
The NB door card are currently being worked on, with the card measurements done and a design mold for the upper portion is in the works.
For both NA and NB, the fasteners are also still being specified and developed with aesthetics and robustness in mind.
Also, we are deciding on materials to use as well. ABS (for the weight-conscience) and powdercoated aluminum (for the bling) are our materials of choice so far.
________
Leon and I sincerely apologize for the wait, and we hope you understand that we are not rushing for the sake of releasing products on time. We want to provide great quality products that we feel confident and proud to sell to the community. Thanks to all of you for hanging in there.
________
As some of the Socal KINOD guys may have known for a while, Leon (Sin-Tek) and I have wanted to start pursuing our dream to develop an aftermarket manufacturing company based on our love for Roadsters and cars in general. After much thought and deciding on the risks, we have decided that there is no time like the present to go for it.
Introducing "!n-joy CarLife," our expression of us being in joy of motoring and carlife, as well as giving back to community that has helped us grow our passions to begin with.
Though we aren't a big company and are very new, we have already thought about a lot of ideas and designs that have been and will be brought to reality for you all to enjoy. Some of which will be new spins of old ideas, some we think will be truly original. Some for function, and some for form. Two products are actually available now, which made its debut at the KINOD 4th anniversary meet on June 25th. They are: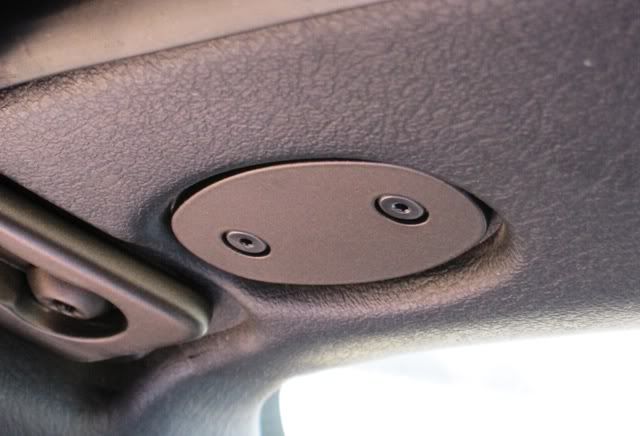 Please look and view the threads for more information on each the products.
Also, please subscribe or check this thread often for new product and general company announcements.
We are currently developing a few more products within the next two weeks (July 6th-16th), with their release dates to be following shortly after and they are:
NA Single-DIN & Double-DIN Radio Blanking Plates
NB Single-DIN Radio Blanking Plate
Adjustable Visor Camera Mount
Powdercoated Aluminum Door Cards (NA & NB)
As part of the community, any questions, comments and discussion about the products are more than welcome to ensure clear communication between us. We hope to provide products that will enrich the Roadster community, as well as be in joy of our passion as car enthusiasts. Please wish us luck on our new venture in business and life.
Sincerely,
Sonny (VagaXt) and Leon (Sin-Tek) of
!n-joy Carlife