so i guess i tend to follow patterns.
some of you may remember a few years back i sold my 2006 evo ix mr and got into a single owner, bone stock, 26k original mile, montego blue 1997 na. it ended up looking like this: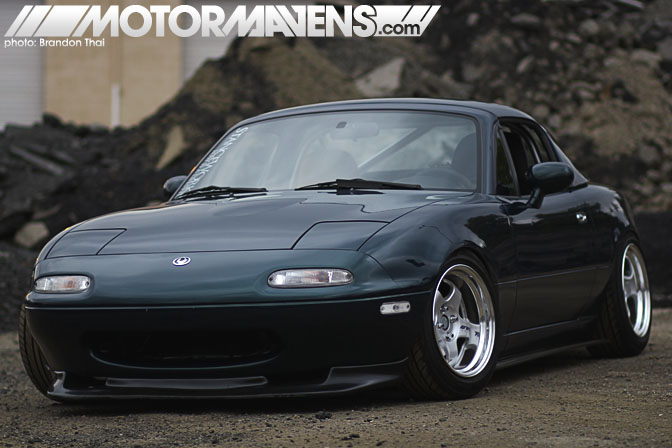 full feature:
click here
that lasted about two years and i felt the need to get back into a boosted awd car. so i ended up selling the miata and flying down to san diego and picking up a brand new 2013 evo x. fast forward 2 more years and i sell the x to jump back into a miata... except this time i picked up a 1999 nb, single owner, 25k original miles, and its emerald mica. only two pictures i have so far:
i recently installed direzza ziis, a hard dog m2 single, racing beat intake, and ohlin dfvs are in the mail. ill probably be doing a custom burns stainless exhaust in the coming weeks as well . can't wait to see where this one goes... it feels great to be back on CR and in a miata. ill do my best to keep this updated.