Discussion Starter
·
#1
·
A special edition meet to kick off the new year. The January Orlando Roadsters Meet! will take place as part of the big annual Mazda Motorsports PreRace Exhibition event at Classic Mazda.
This event has been exclusive to us (Orlando) and marks the 10th year in a row Classic Mazda has hosted this unique fan event.
Orlando Roadsters Meet!
Saturday, January 16, 2016
5:00pm - 9:00pm
Classic Mazda, 2075 N. Semoran Blvd. Orlando, FL 32807
Please R.S.V.P.
[email protected]
if you think you will attend.
https://www.facebook.com/events/554804331351886/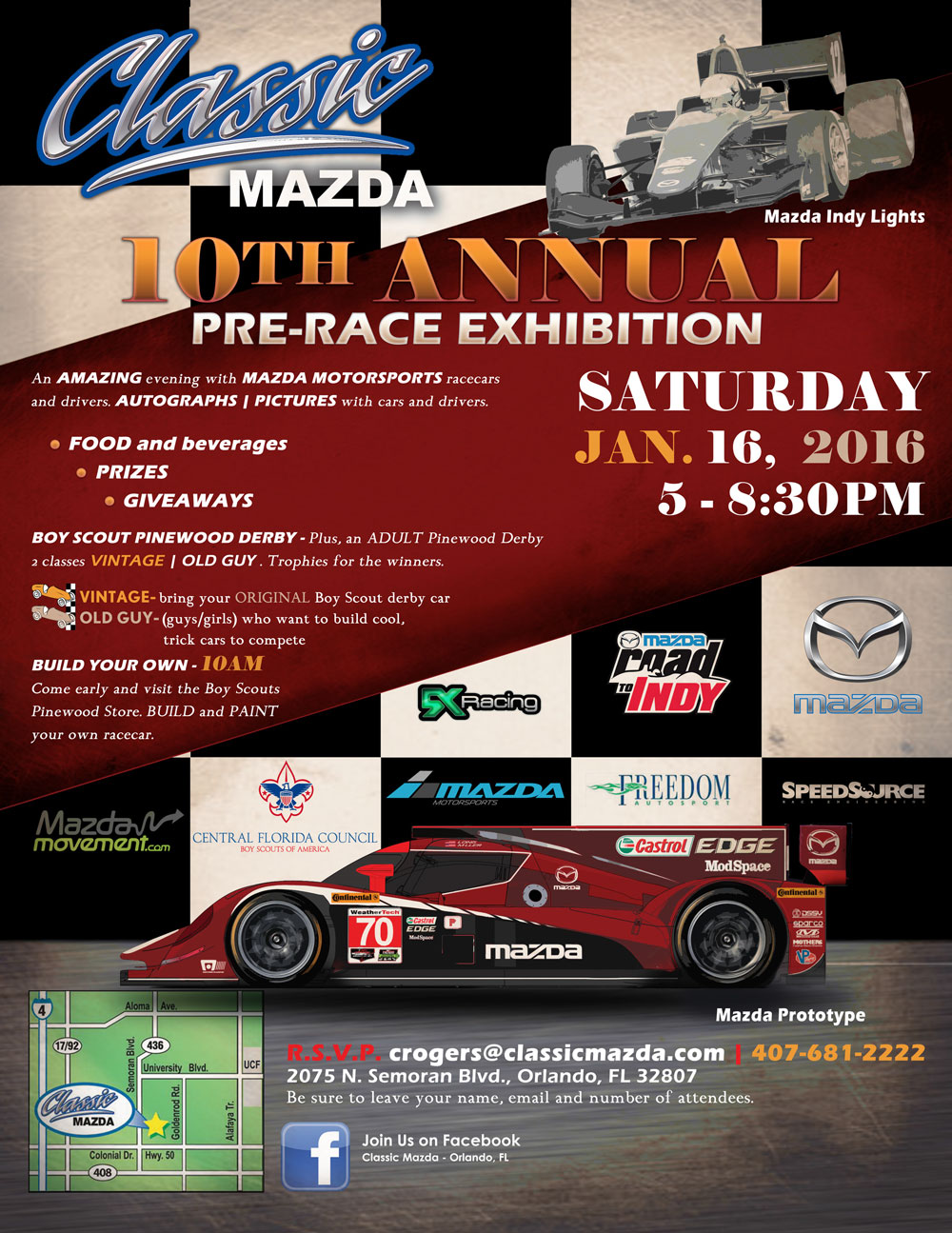 + We are in the process of researching a new location for our regular monthly meet. It is my goal to have a new location to at least try out for the February meet. Stay tuned...
- Established in 2002 by a group of young Miata enthusiasts, the Orlando Roadsters is comprised of roadster aficionados from in and around the central Florida area.
No fees, no rules, just an open mind, a positive attitude and a passion for cars, come on out and join us sometime.
http://clubroadster.net//www.pinterest.com/pin/create/extension/