FS: 15x8+0 NOT XXRS!
Cleaned up the thread, just a few bits and pieces left!


My wheels
- $500 or trade
Unknown brand, 15x8+0, 195/50-15 Ziex 912's good up front, near bald in the rear. I have two new tires for the rear, though:
*The two white wheels are fully chrome plated, the bronze ones are not. The rears (bronze) are also bent around the lip, nothing drastic and they all hold air, but they're not the prettiest. Weight: 3 small moons without tires*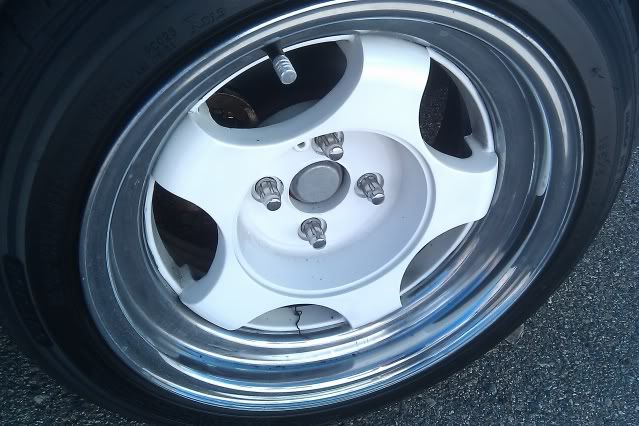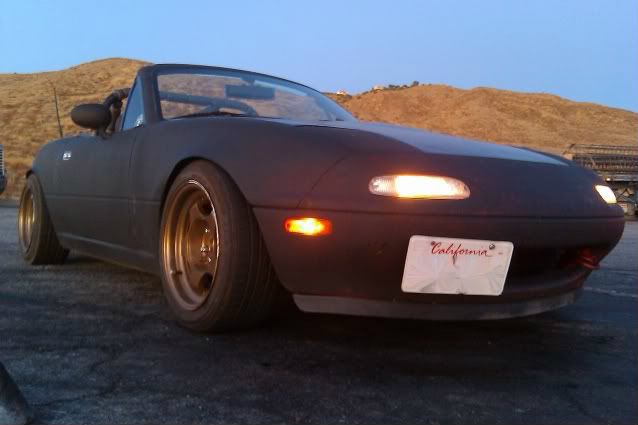 This old picture shows one of the non-chromed wheels without paint: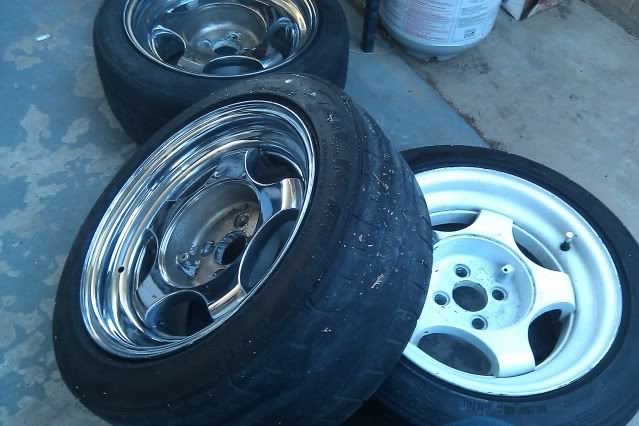 Center console
- $20
Do I have to explain it?
Momo Corse seat
- $50
Looks fucked up, but solid. Includes rails.
Corbeau 4 Point Harness


- $50
Orange button, street legal.
1.6 Valve Cover
- $30
Squeaky clean inside, plain Jane outside.
Semi-Hollow Spokes
- $150
Painted the same bronze as the other wheels. Will have tires mounted on them, but I advise you not to drive on them. Caps included.

Complete A/C system
-
Free
, pick up only
Everything A/C related from under the hood, which means no switch or anything firewall and behind.