Figured I would start a build thread for the car since the car is getting closer to where I want it to be.
Some background...
Bought the car towards the end of January from a middle-aged guy for $2000, bone stock, apart from some HUGE snow tires. Said up until he owned it, his father kept it in the garage for its whole life. I find that hard to believe, but whatever . In my excitement, I unfortunately forgot to grab the two rear oem wheels when I left his house. Fuuuuuuuuuuu. So I was stuck with these for a while…
hillyb:
The top had a pretty big patch below the window that ripped wide open the first time I put the top down. Bummer. Came with a tonneu cover, though
. It also had a busted taillight, which I wasn't too worried about. Got a replacement pretty quickly from another member on here.
The rust that was a lot worse then I originally thought it was. :fp: Another bummer. Also came to find out the locks don't work and the key doesn't open the trunk. Guess im not keeping anything valuable in the car. :roll:
Other then those drawbacks, the car was in pretty good condition.
After a thorough clean up (vacuum/shampoo) the interior was close to mint. The paint was also in decent shape.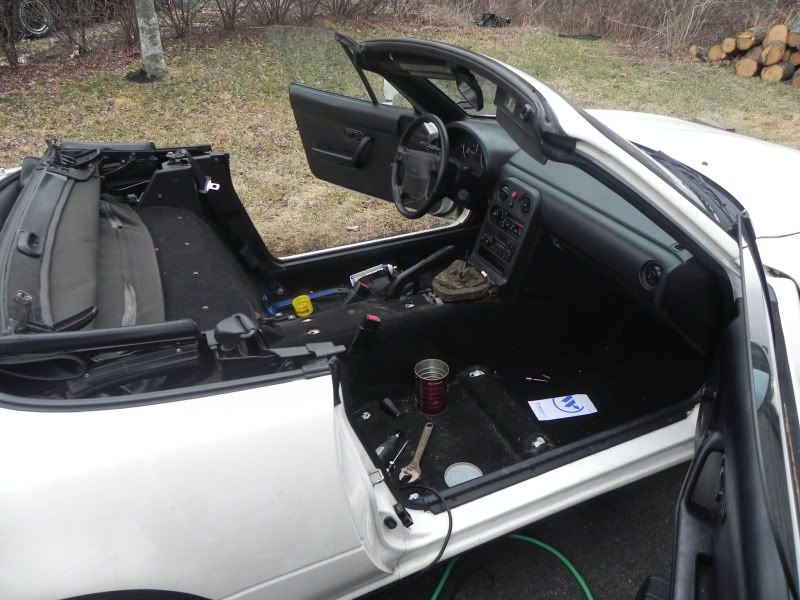 Before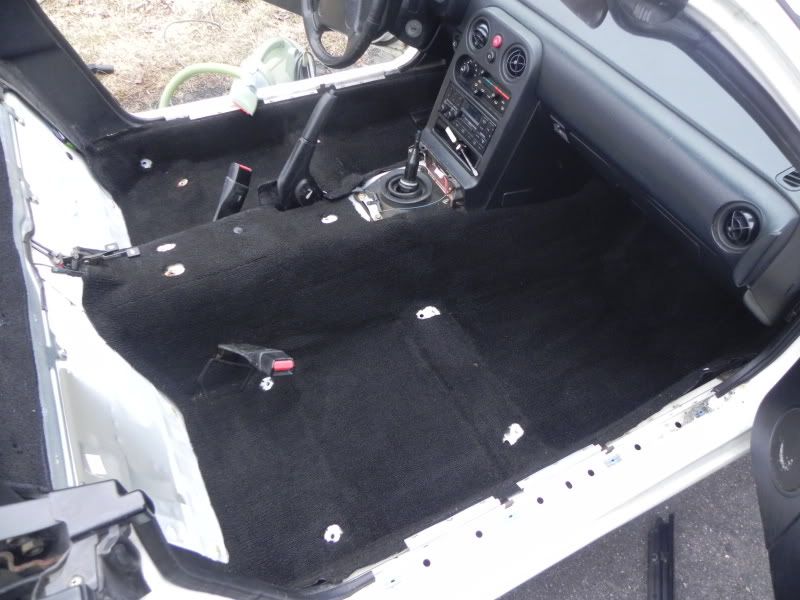 After
After changing the major fluids (Still need to change brake/tranny/diff), and lubing up the manual window tracks which were pretty terrible, The first thing I did was a much-needed foamectomy. After only 10min of driving in the stock seat my lower back was killing me, so I was hoping that it would help.
After about 2 inches of foam was taken out the seat was drastically more comfortable. It also holds you in much better around corners.
Final Cut
I have a buttload of pictures of how I did it if anyone is interested in a short write up…the ones on m.net don't seem to have many picturez.