·
Taste cannot be bought.
Party's over.
All prices are without shipping. Hardtop won't be shipped. I will be adding to this thread accordingly, but I will list the main bits first. If there is anything you may need that is not listed, ask. Some things may take longer to get off the car, so don't expect immediate shipping on almost everything. The car is still in one piece, and I will be getting to everything consequently. As for the majority of the motor, that will be gotten to last, and prefer to sell it as a whole.
Not every single thing will have pics (immediately), but I'm known very well around here, so I know you will be easy on an OG.
Text or call: 908.421.1023
Located in New Jersey.
OEM NB1 tail lights (custom, horizontally-slotted turns and reverse lights). Look all-red, blink orange and shines a white reverse. My absolute favorite mod on this car, and took COUNTLESS tries to get this absolutely perfect & straight. Deal with the price, suckers.
— $300
Pic showing only the turn signals lit, but you get the point.
OEM shaved trunk (shaved 3rd brake light & emblem holes) — $350
OEM passenger door (shaved handle
)

—

$350
OEM front bumper (shaved markers and emblem holes) w/o OEM lip
—

$300
OEM front bumper (shaved markers and emblem holes) w/OEM lip
(lip is discontinued from Mazda)

—

$500
OEM front lip (discontinued from Mazda) — $250
Garage Vary eyelids
— SOLD

OEM hood (shaved washer nozzles) — $200
OEM hardtop (shaved & re-fibreglassed) w/BRAND-NEW, non-defrost OEM glass and Rennenmetal Spec Miata side brackets — $1300
OEM rear bumper (filled exhaust cutout, shaved markers, shaved keyhole) — $400
Momo Team 280mm steering wheel
—
SOLD
Works Bell hub (modified bore to accept Momo)
—
SOLD
BPI Performance 6" velocity stack mated to a silicone-reducer and Racing Beat intake elbo

w
—

$250
Techno Toy Tuning (Garage Star) shift knob — SOLD.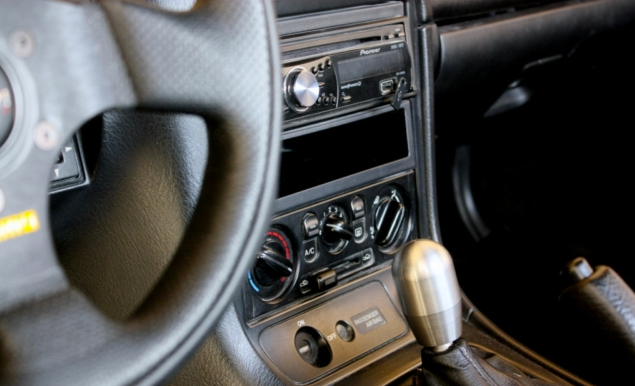 OEM Japanese-spec tow-hook. If you look carefully, it bends forward, not causing it to protrude into the bumper mouth line. Makes a big difference, aesthetically. Hard to explain. Whatever.
— $40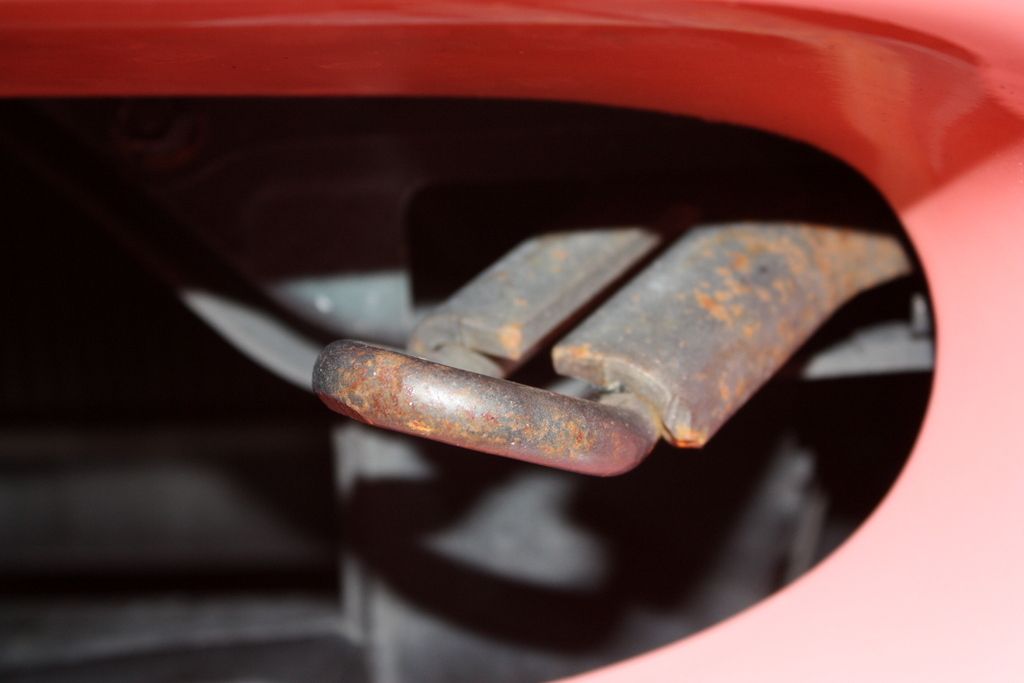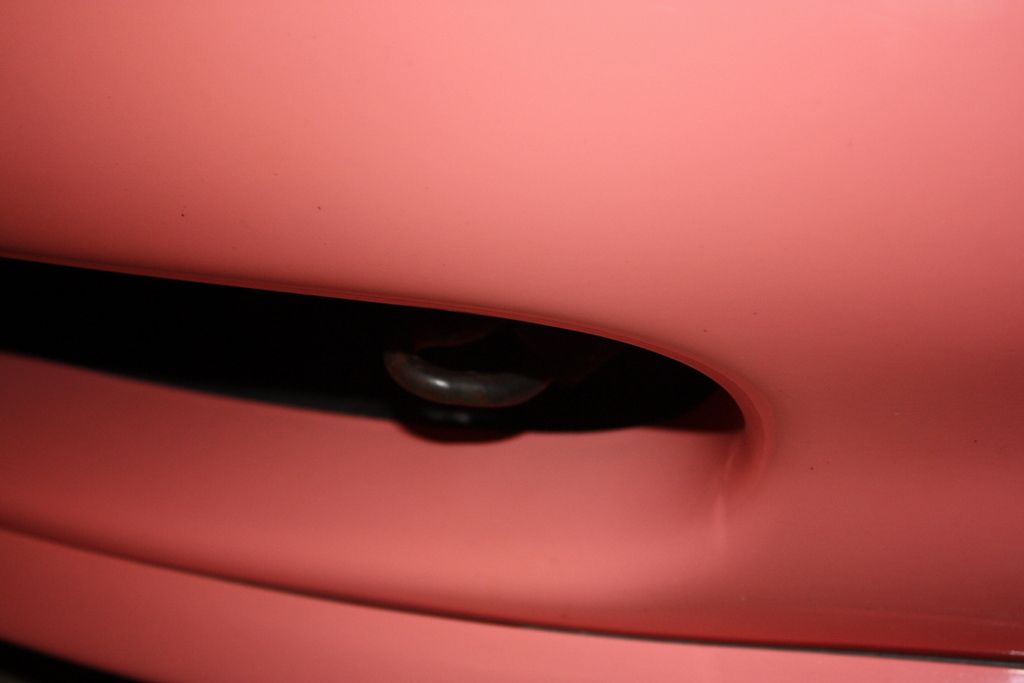 16x9" ET 15 Schmidt Modern Line wheels (rear fitment pictured has a 5mm spacer, not included) — SOLD.
Tein Basic coilovers
—
SOLD.
Flyin' Miata front & rear sway bars
—
SOLD.
Torsen LSD (4.30) swap kit
—
SOLD.
OEM NB2 header w/heatshield — SOLD.