Discussion Starter
·
#1
·
Count me in as yet another .net convert. Well, convert is a strong word. I'm not leaving, just 'expanding my horizons'.
As I mentioned on the 'Newbie Meet & Greet' board, I've been an active member of the online Miata community since 1997 (Usenet), and a member of the 'other forum' since 2000 (under a variety of usernames). I'm on my fourth Miata since '98.
I'm leaning more toward the 'JDM' style with my latest Miata, so I've decided to join this forum after lurking for the last few years. Gotta take a break from .net once in a while.
Anyhow, here's the deal with the car:
1992 A-package
180k miles
Timing belt, brakes, and shocks replaced at ~160k
Tires recently replaced
Compression shows 180-185 psi in every cylinder
Vinyl top in so-so condition
No leaks, no smoke, does not lose oil
A few minor dents and scratches
Interior is near perfect
Runs excellent
The seller originally wanted $2200. I offered $1600, they said no, I walk. Guy calls back twenty minutes later offering $1800. We settle at $1700.
Including the purchase price, I have about $3600 into it as it sits right now, but at least $600 of that is the basic maintenance type stuff I like to do to all my used Miatas. I've put about 2000 miles on it since purchasing it two months ago.
I picked up the hardtop for $600 and had the local paint shop paint it black. I asked the owner if I could meet the person who would be painting my hardtop, to which he agreed. A bit of car guy talk and the promise of a good tip resulted in an outstanding finish for $200.
The wheels are painted anthracite (gunmetal), and are not as dark of a grey as they appear in the photos.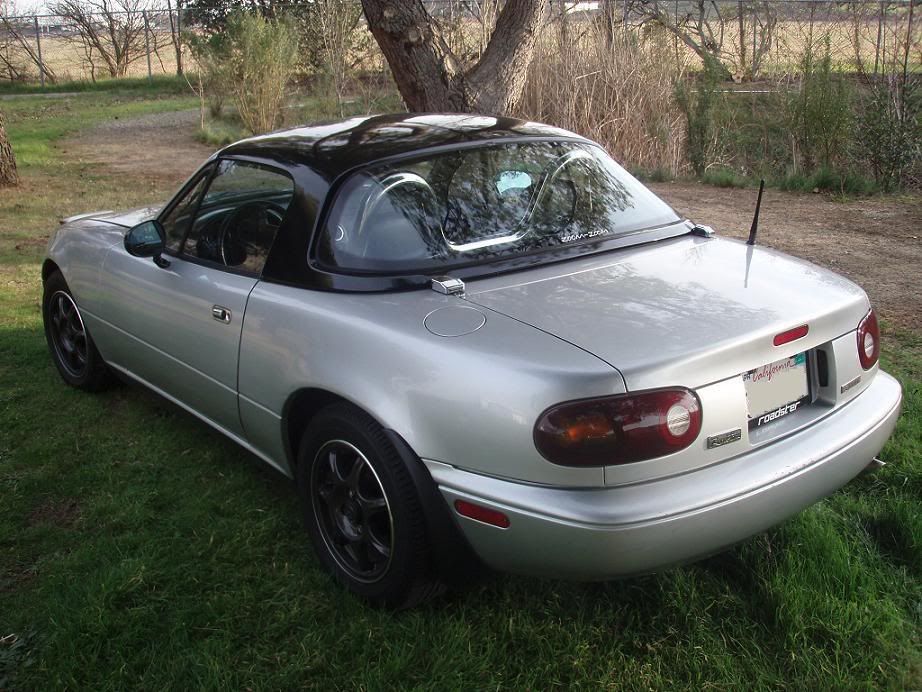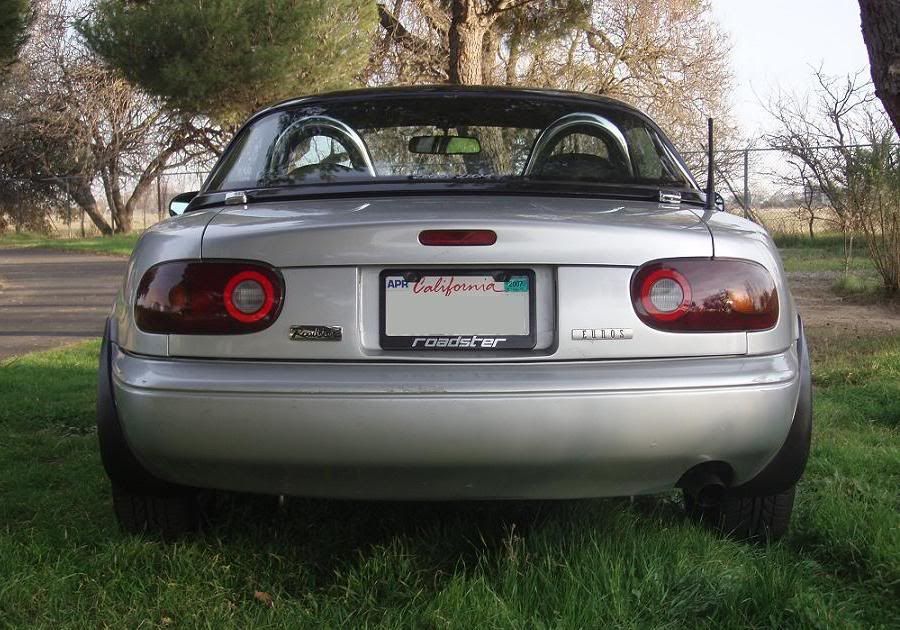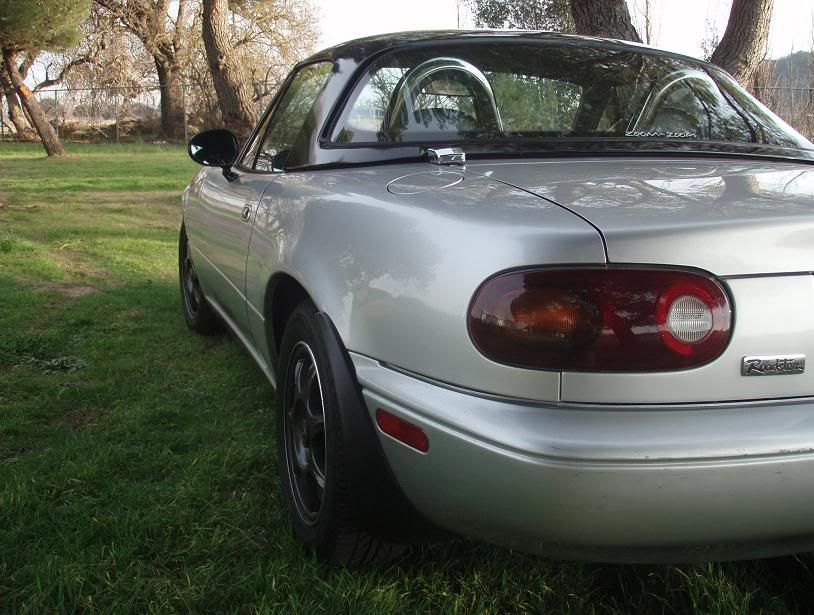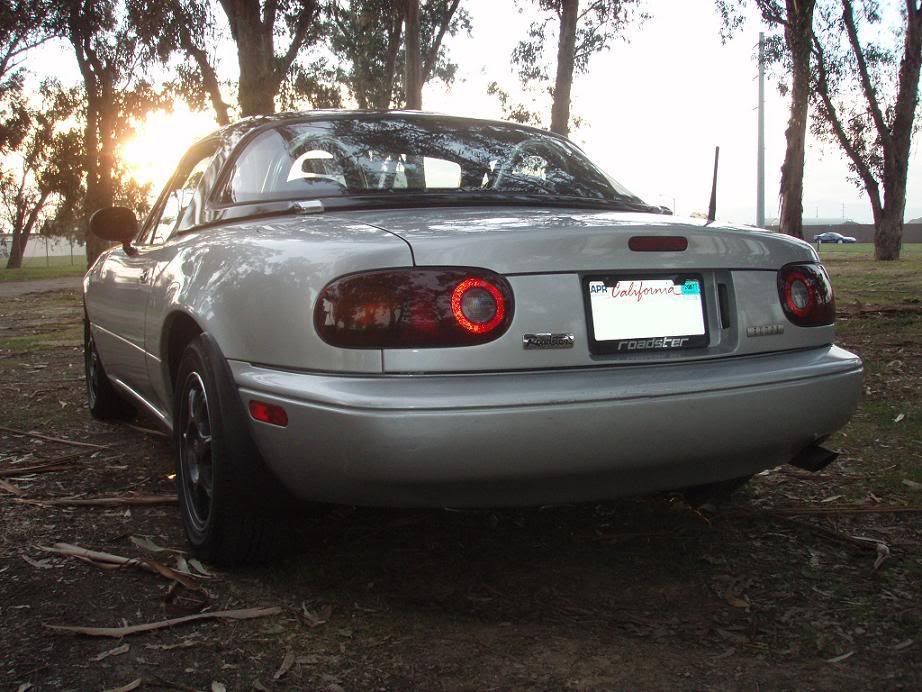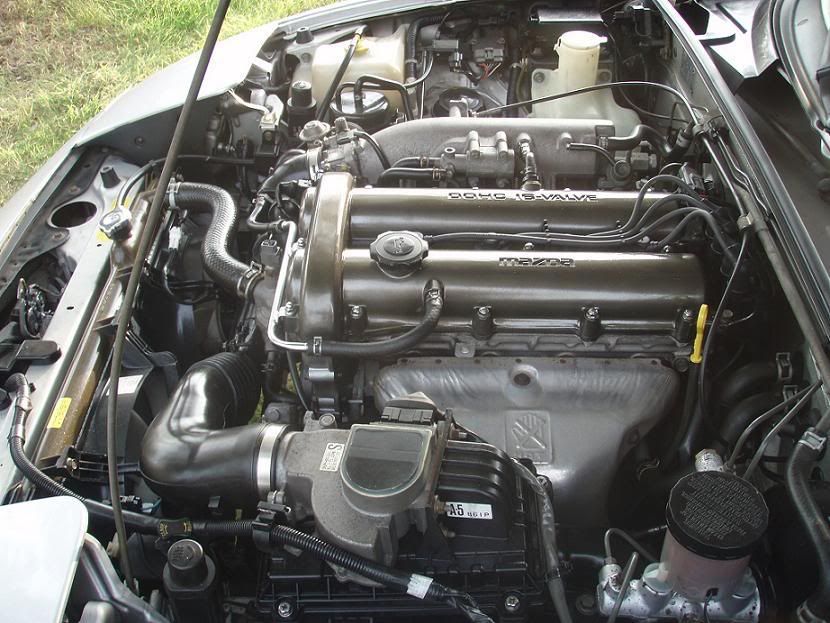 Here's what it looked like when I purchased it:
Finally. here's a short video showing what the Borla catback sounds like with a hardtop in place. Performance wise, I've only bumped to timing to 14* and added the exhaust. The audio is way off... that's YouTube, not me.
[video width=350 height=350:e98d525385]http://www.youtube.com/v/peJwl4lmL7U[/video:e98d525385]
So whaddya think?