The Pro-Car Innovations race spec seat mounts are a direct bolt in to the factory mount location for a hassle free, easy installation for your competition race seat. The PCI seat mounts have a large range of adjustment options allowing fitment for all major FIA and SFI approved seat brands. The wide ranges of adjustment covers almost all possible seating preferences to properly seat drivers of all sizes. CAD designed, CNC laser cut and formed from one piece of .125" (1/8") steel with no welds to maximize strength and stiffness. All mounts are powder coated with a wrinkle black base and silver sides. PCI seat mounts meet FIA specifications.
· CAD designed
· Direct bolt in to factory seat mount location with little modification
· One piece design, no welds for maximum strength and stiffness
· CNC laser cut and formed from .125" (1/8") steel
· Wrinkled black powder coated base mount silver powder coated side mounts
· Stainless steel bolt on logo plates
· 5 and 6 point sub belt mounting holes
· Fits most major FIA/SFI approved seats
We offer two versions.
Version 1:
· Works with seats with tapered sides and parallel sides
· Updated with new low profile hardware
· Perfect for short guys
· Fits seats up to 17" wide
· Requires little modification of the transmission tunnel
· Custom bottom locking hardware
· 6" adjustment range which covers almost all possible seating preferences
Price is $200 shipped anywhere to the continental US!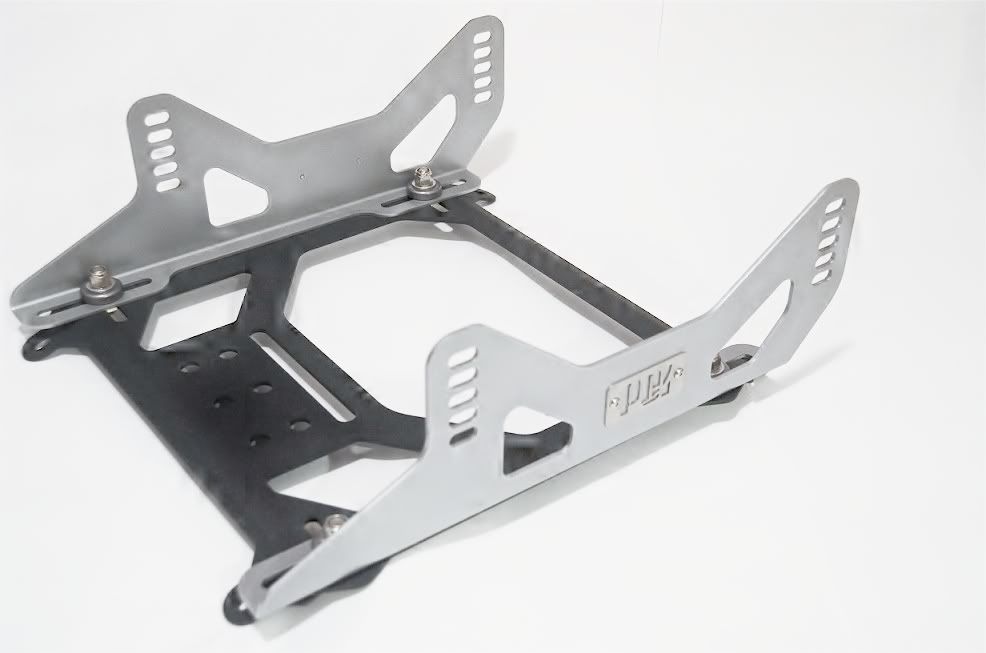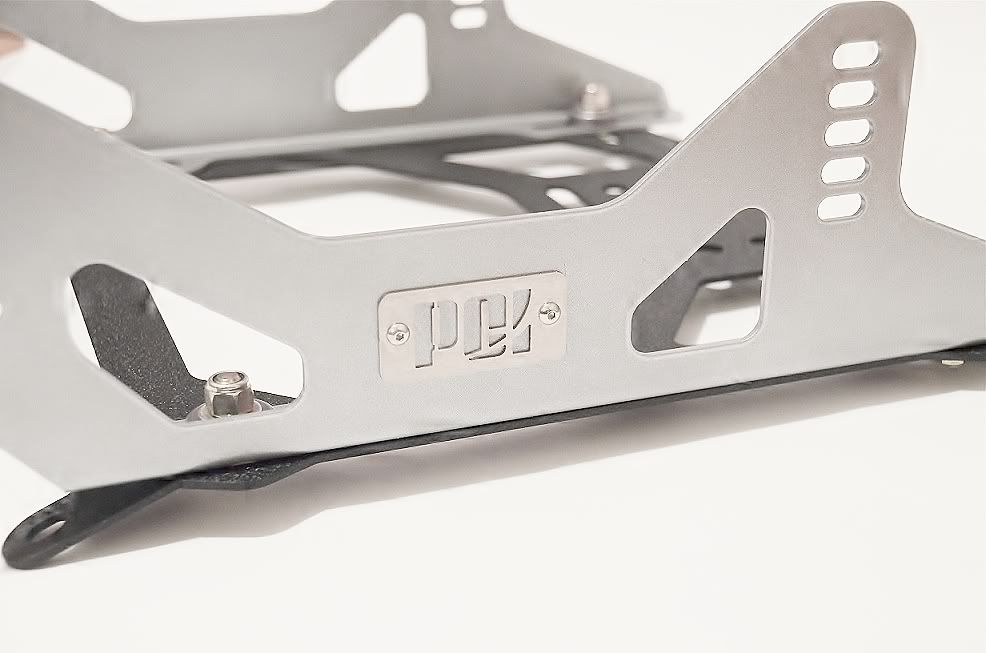 Version 2:
· Works with seats with parallel sides only
· Will allow you to sit very low!
· Fits seats up to 16.5" wide
· Major modification of transmission tunnel needed
· Up to 3" of adjustment
Price is $150 shipped and paypaled anywhere in the continental US!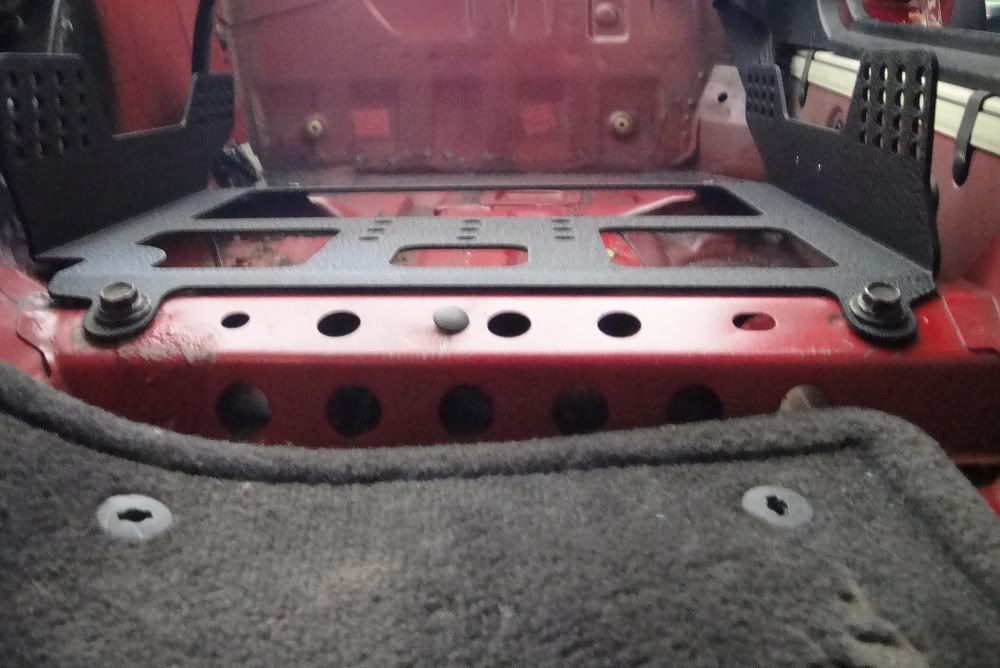 If your seat does not fit the standard version 2, we can custom design it to fit your seat. Here is one we did for the Recaro Pole Position
NOTE for late model NA's and NB's: A seat belt buckle bracket is needed which will be available soon.
How to place an order:
PM or email
[email protected]
with the following information:
Model (NA or NB)
Seat you plan on using
seat buckle bracket (yes or no)
Version you are interested in
Location
Email address
Thanks!
-------------------Post 2---------------------------------
Modification required for Version 1:
Here is where you need to hammer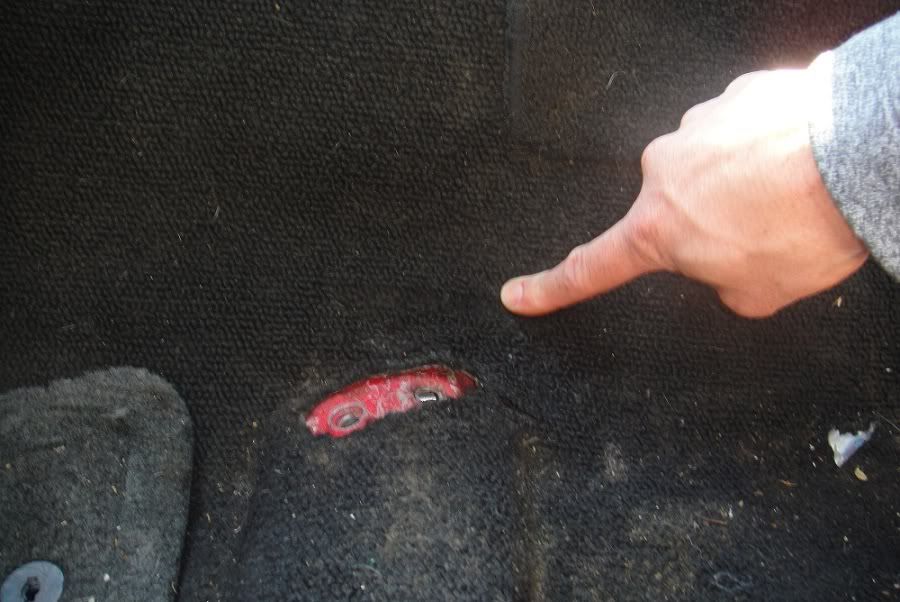 Area markered where you need to hit
Seat mount fitted
Clearance with Sparco Pro2000
Seat fitted in car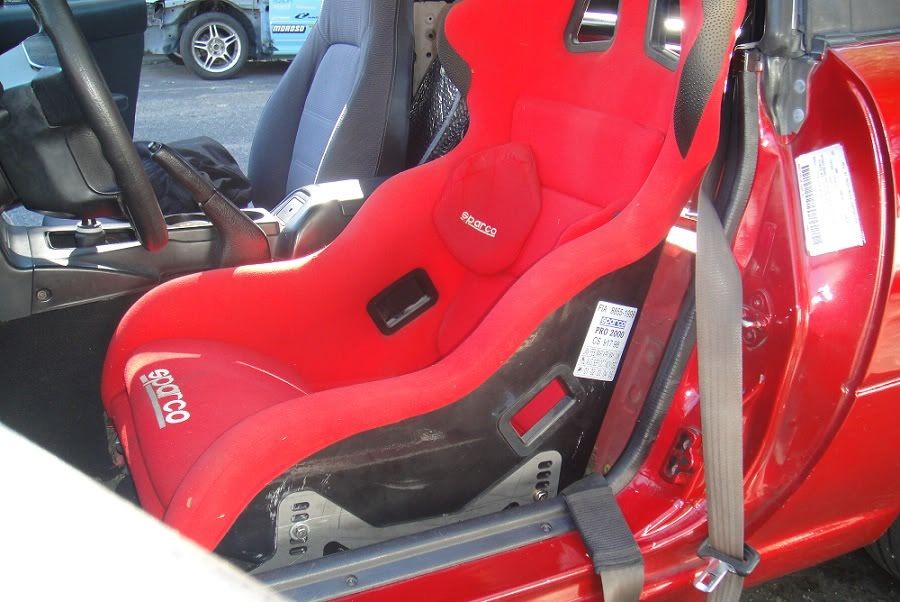 Modification required for version 2:
You need to hammer along this area
Done
Sparco Sprint V mounted in last and bottom holes
Centered with steering wheel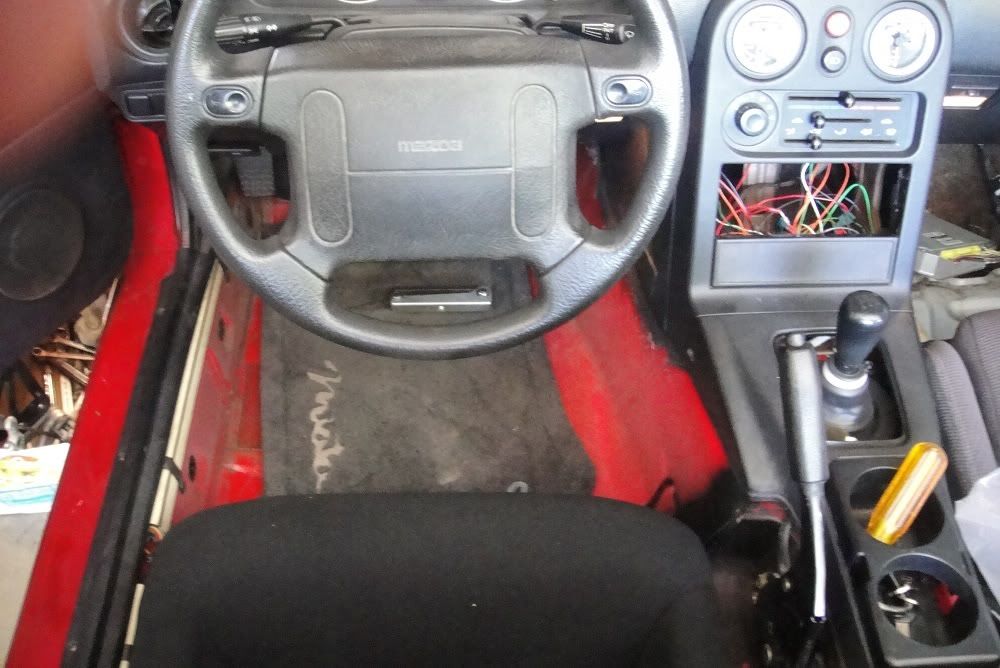 Lots of clearance with back wall
Clearance with side panels and door
Clearance with top of hoop
Clearance with top