So here we go, time to start a build thread on my first car.
Just before my sixteenth birthday I found out my grandpa was going to get me a car so of course to say I was excited was an understatement.
This is the only picture I have when she was completely stock, a one owner 2002 LS with 76,000 miles on the clock and a hardtop. The only downside was that it was an automatic :fp: but I sure wasn't going to complain about a free car like this.
The first thing I did to the car was add the red strips on the drivers fender, and one of my friends started calling her Candy which stuck.
She stayed like this for quite a while and I was happy with the car. I saved up some money and swapped my stock muffler for a Flyin' Miata one and started looking for other parts.
Next was cleaning up the engine. I got a Racing Beat intake off ebay sprayed it black and painted the valve cover, along with a few other things. At the end of the day it looked like this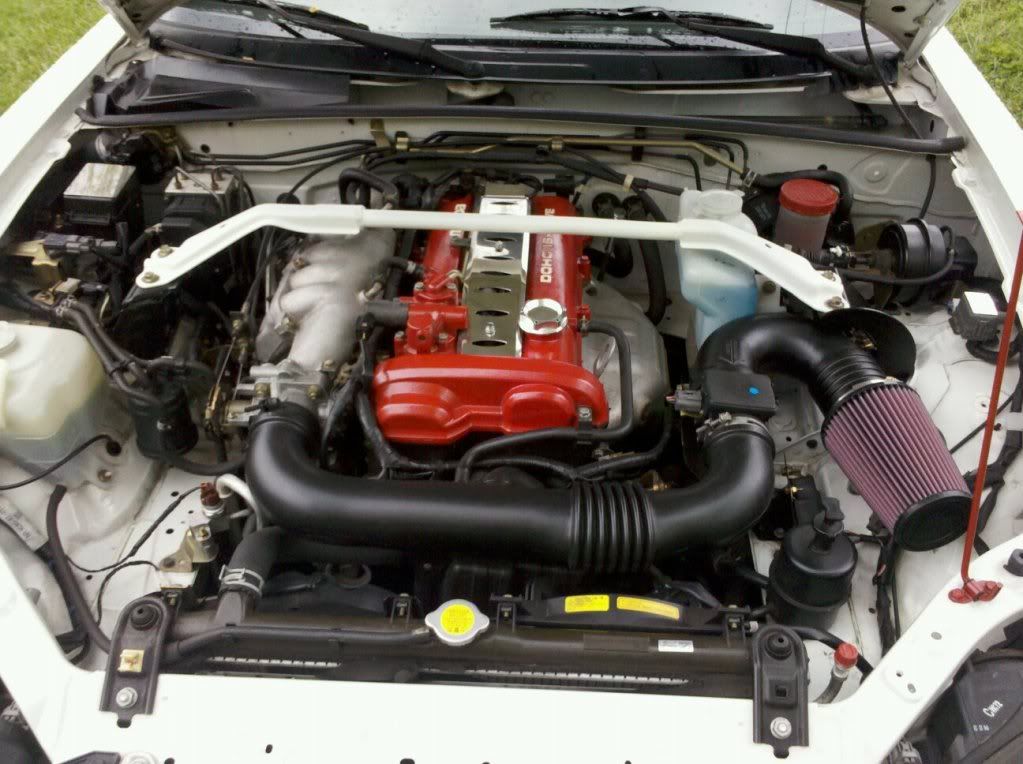 Around this time she also got some stickers
I was also getting tired of how the auto shift lever looked and since a transmission swap was out of the question I looked for a solution. I soon stumbled upon the Zoom Engineering dress up kit for auto Miatas and after some work getting one from Japan. My interior looked like this
I was very happy with how it looked and since I had also spent quite a bit of money gutting the Bose stuff from my car, I was broke so it was time to start saving for the next thing a rollbar.
After a few months of saving and looking I had decided on a silver Boss Frog Clearview.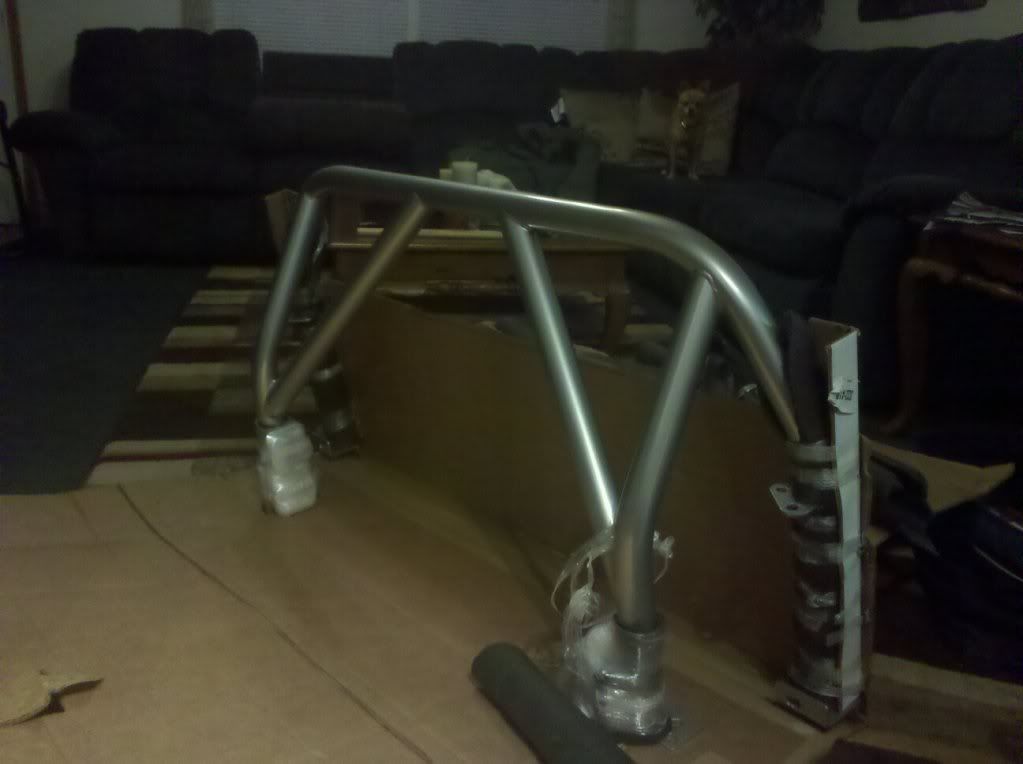 and once on the car
Not only did this stiffen up the car a bit but I also loved how it looked.
I know you guys are screaming "Needs more low!":x but we'll get to that. Next was my first real DIY project and I started very simple. I found out that the turn signal stalks were aluminum and could be sanded down and polished so that's what I did. I was happy with how it turned out.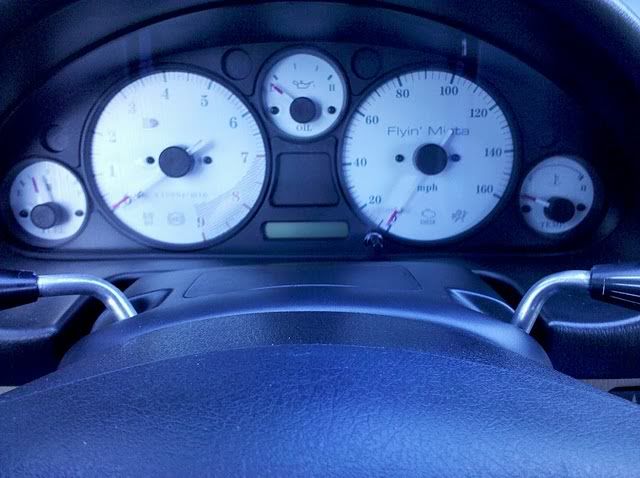 After a few months of not doing anything to the car I decided I was going to get a new steering wheel which came in the form of a wooden Nardi 330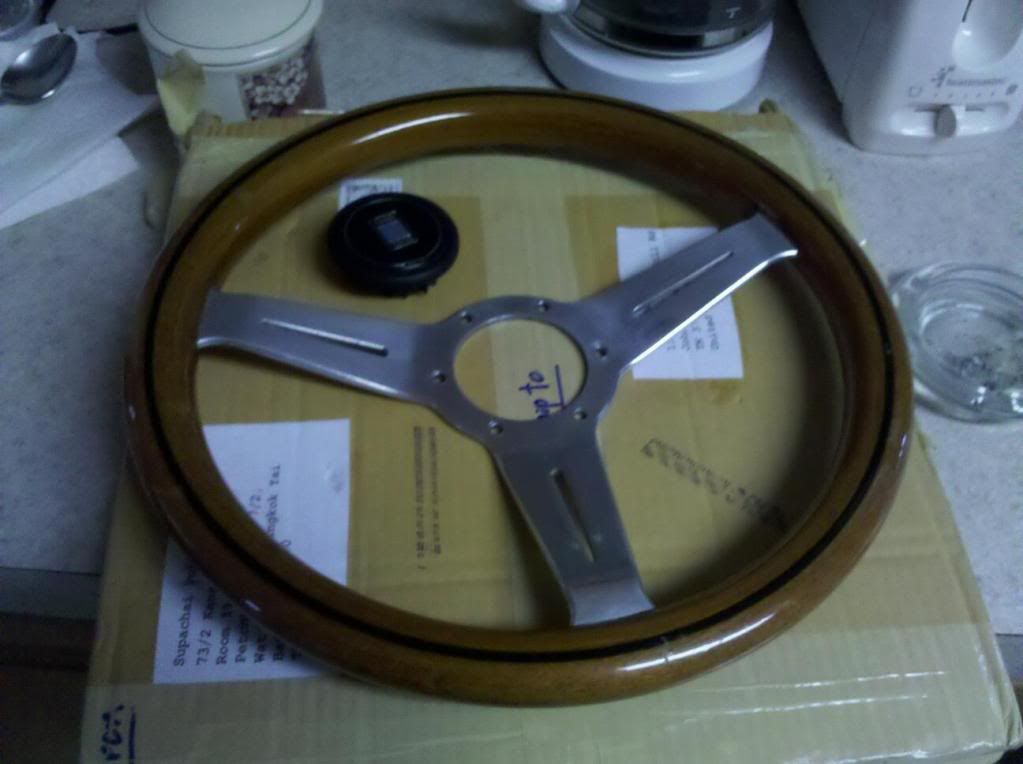 I polished it up and put it in the car.
The car now looked like this
...But I knew it needed something and its what you guys have been waiting on. I picked up some Racelands (I know, I know :fp
and this is how the car sits right now 12" hub to fender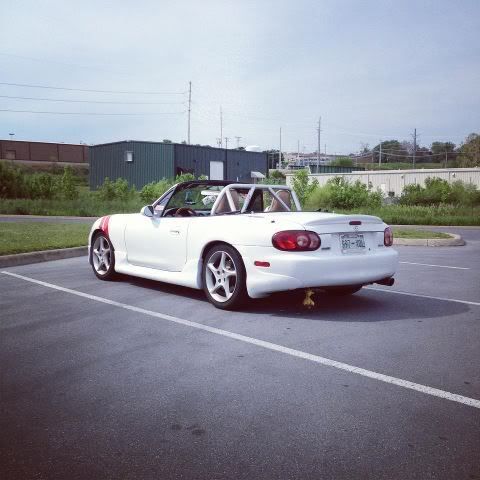 I know I've left some stuff out but this takes care of most of the big stuff that's happened in my two years of ownership of this beautiful little car. My only immediate plans right now are to get new wheels and maybe go lower but for now I couldn't be happier. This will be a slow project since I'm not out of high school yet, but I'll try to keep it updated with whatever I do with this car.