Discussion Starter
·
#1
·
I've been working on this project for about 5 months now and finally decided to post a thread since there isn't much work I can do in the snow.
Let's start with the backstory...
Purchased a 92 MX-5 in July with the purpose of a totally custom Miata. From body, to engine, to interior. The goal is a track day car that isn't just a race car. Something you could drive comfortably to work and back, or to the track, and be able to compete with the big boys. But I'll just let the build do the explaining.
Caution dial-up users: Many pictures on the way.
So here she is the day I bought her:
First thing to do was get rid of these: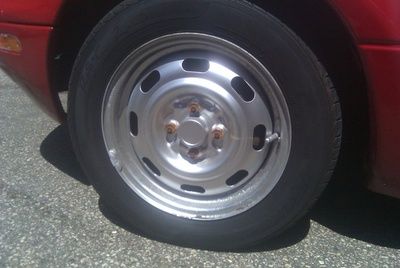 And replacing them with these: 15" 6uls wrapped in Hankook RS3's... what else.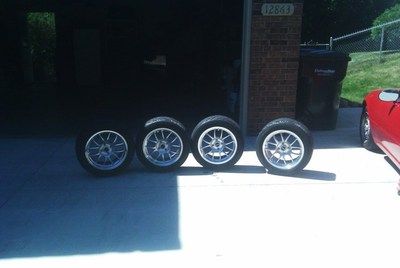 I'd say they should lay down some grip a little better: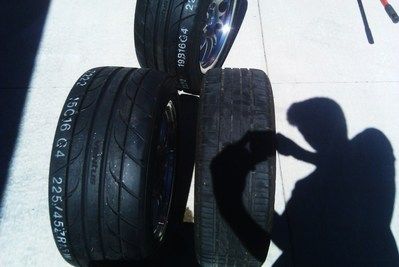 And on they went: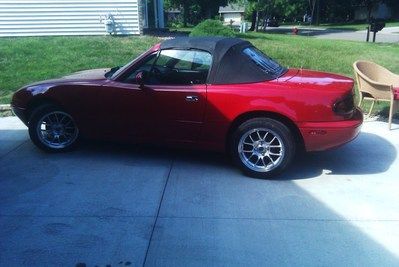 So while waiting for the suspension and some other goodies in the mail, I got to work on the hood scoop...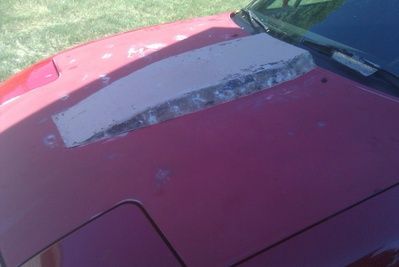 And the bumper: took it off and chopped the bottom part off for some customization.
I then created a template for the bottom section of the bumper:
Glassed it and connected it to the upper part: also did so filling of the scoop.
(note that the black on the bumper is just some plasti-dip in testing of grill shapes)
I'll leave it at that for now. More to come. Stay tuned.