So, I'll try to make this short and sweet. I needed a daily driver, as my '99 Dodge Cummins Dually just wasn't cutting it. Now I can park that, and only use it to haul around my 05 Evo MR track car.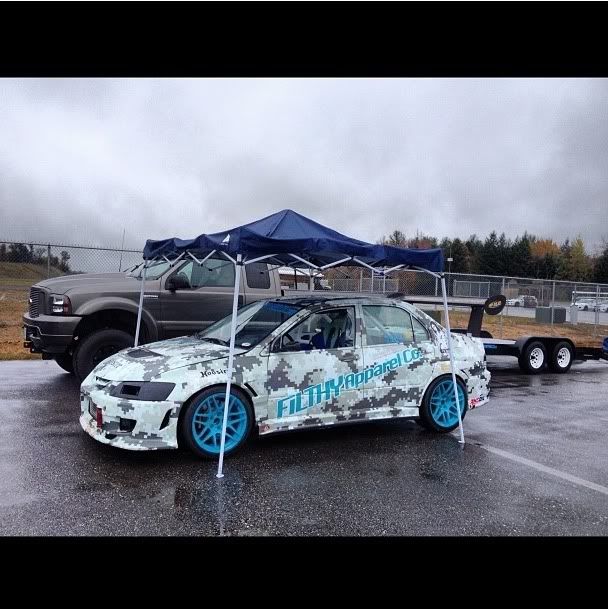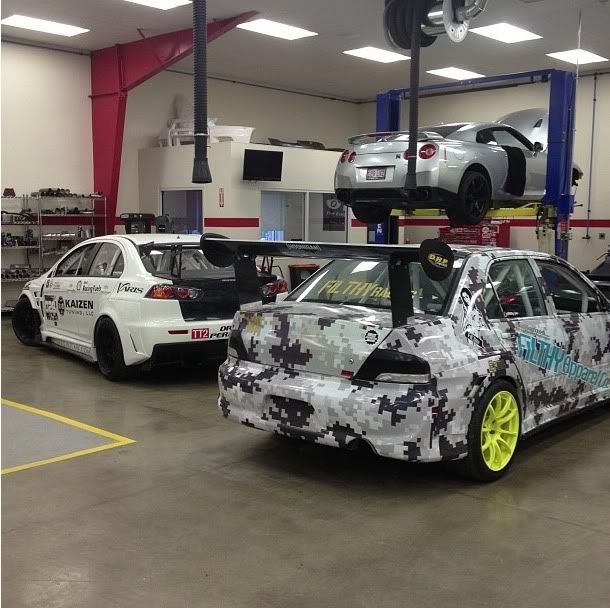 I wanted something that I could take to the local autocrosses and have fun, but still be reliable enough to daily drive. And after getting a ride along in a spec Miata last year at NHMS, I knew I'd end up in the little gay mobile. :haiguyths:
The previous owner had painted the car with Rustoleum Forest Green paint with a sick custom two tone lime green. They must have used Rustoleum roll-on clear coat as well, because it was chipping in every possible area. PERFECT!
hillyb:
On my way home from picking it up.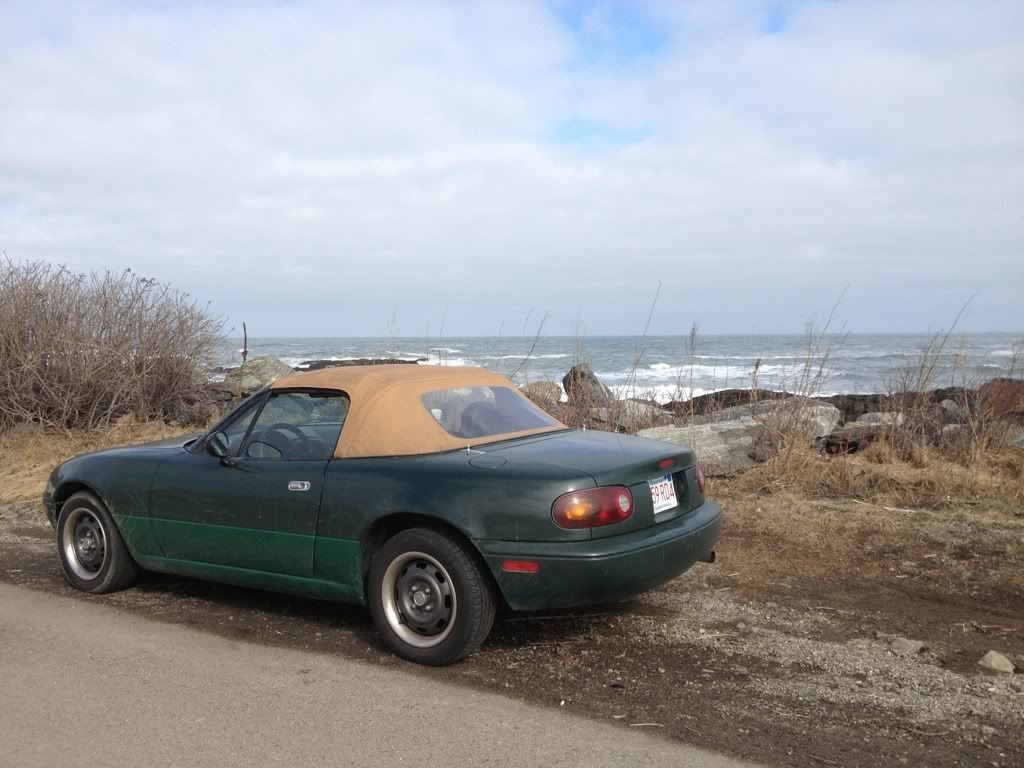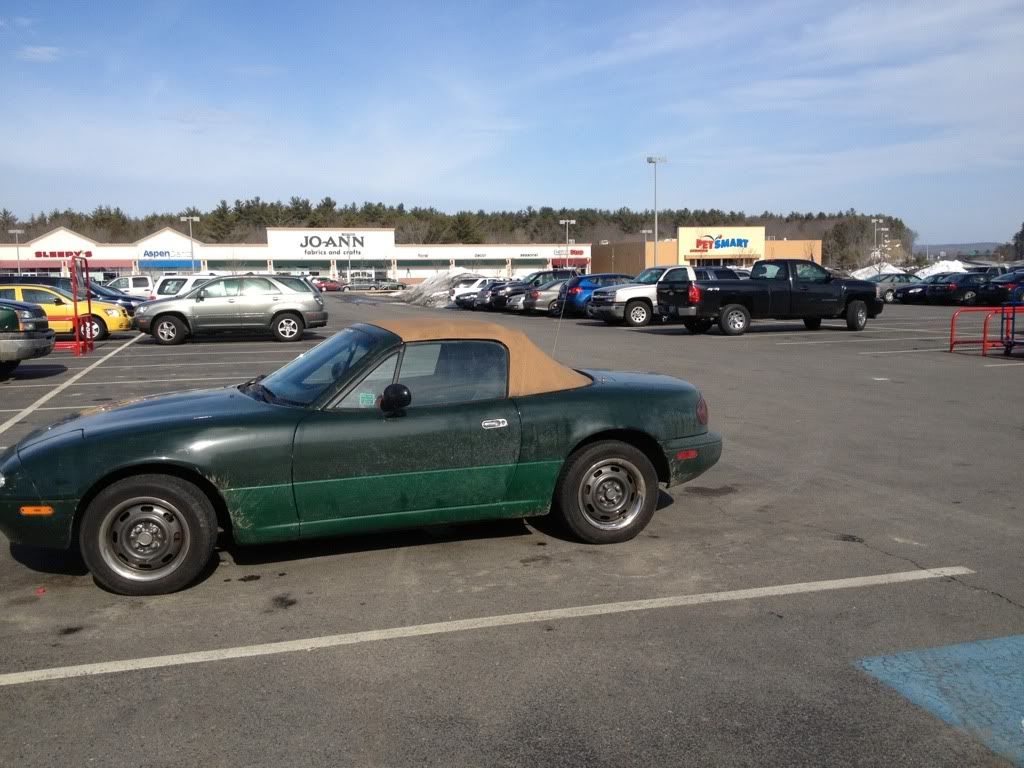 First things first - I could NOT been seen driving it around for long with this hideous green, and tan, but new, top. Luckily I own a plasti-dipping company called Filthy Dips, so I sprayed it Matte Black with some extra material I had lying around.
Filled some holes, sanded some drips, and sprayed her down! For those that don't know - Plasti-Dip is basically a spray on vinyl wrap. It's 100% removable and protects and preserves the paint underneath, so there is virtually no prep work. It peels right off when you're ready to remove it!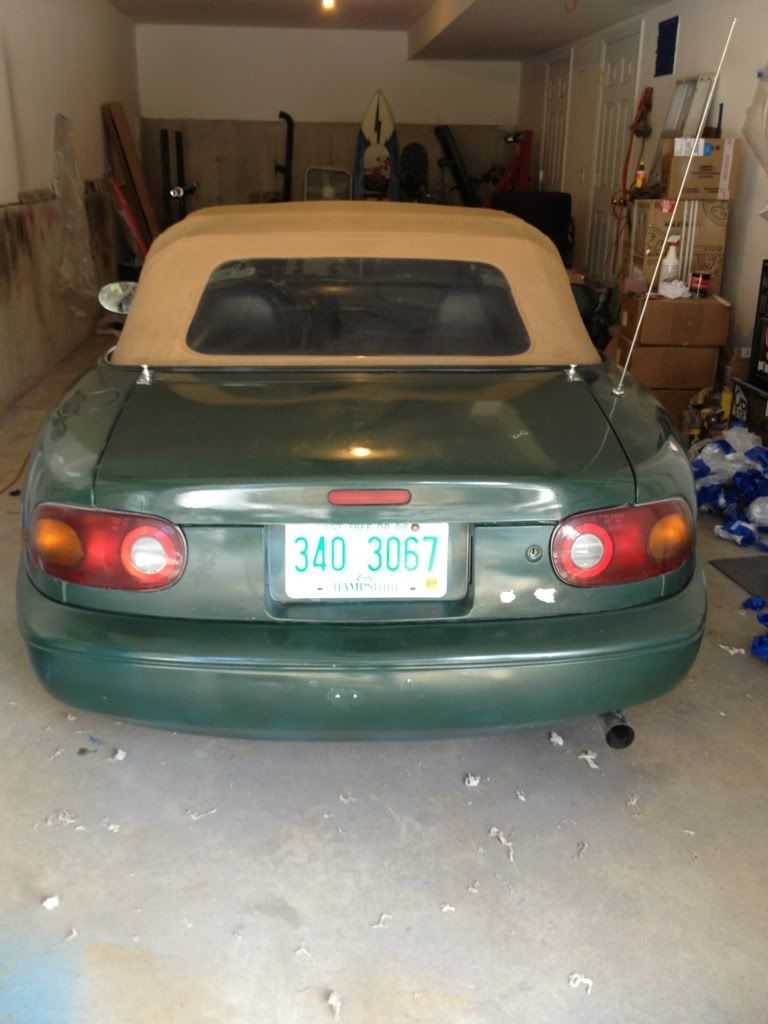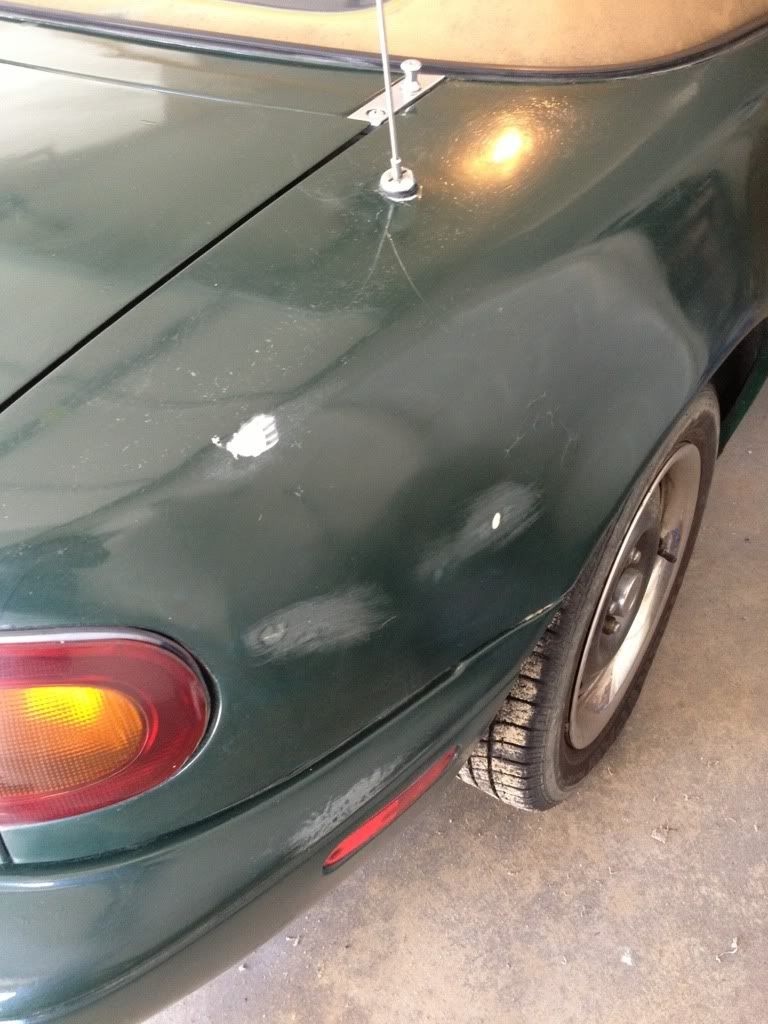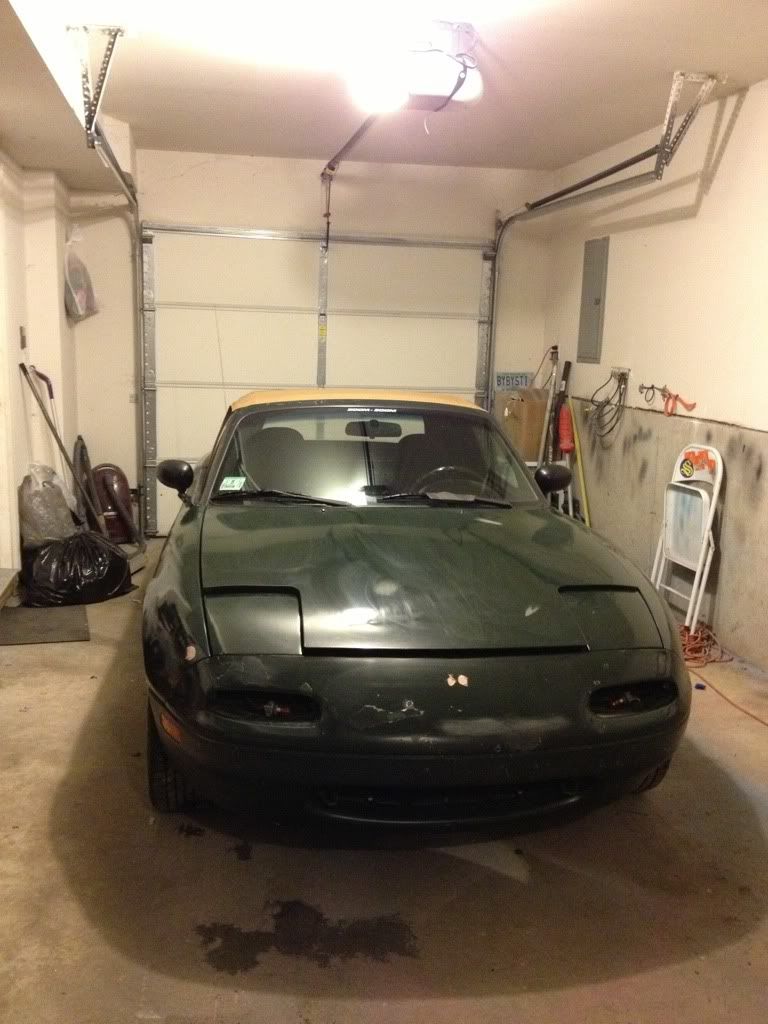 Needed to tidy up the bay a little bit, so everything was getting sprayed!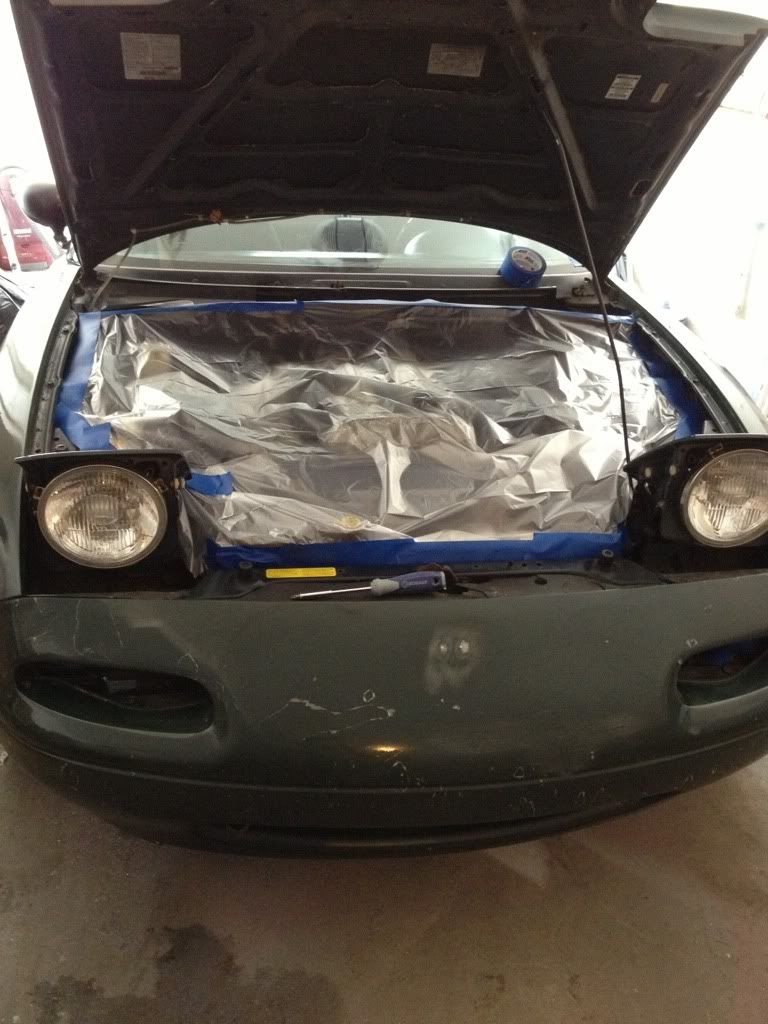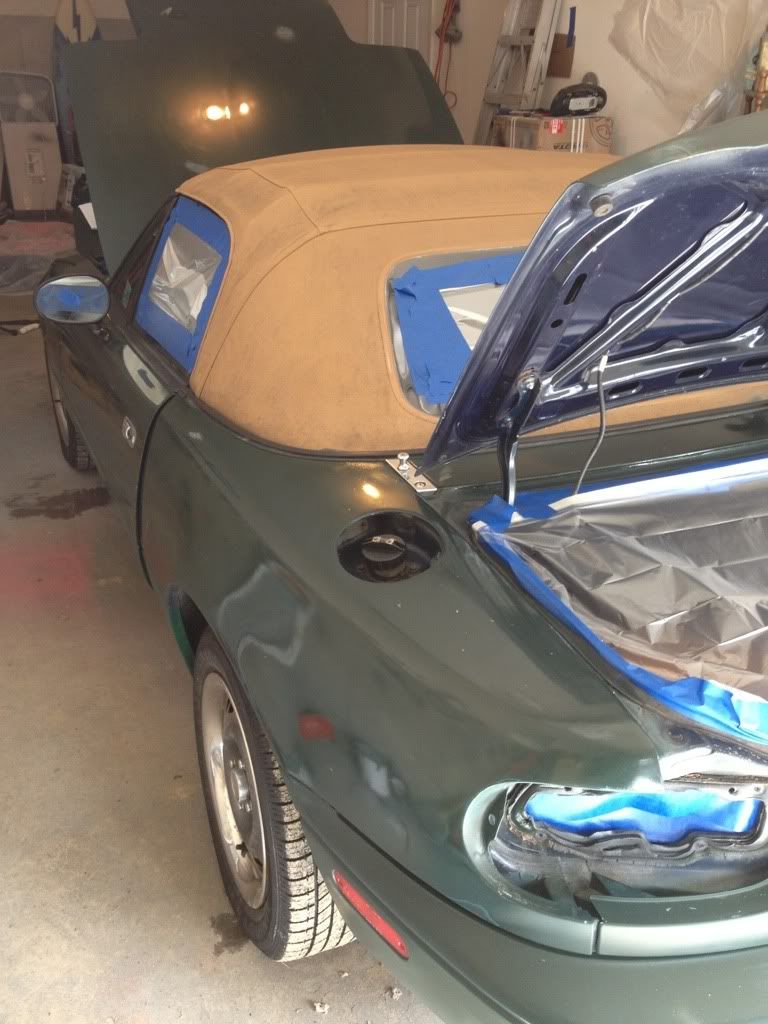 The matte black is temporary - I just couldn't stand the green. Yes, I sprayed the top as well, and yes it adheres and is still holding up perfectly fine. Plasti-dip is basically rubber, so it has no problem bending and folding when I pull the top down.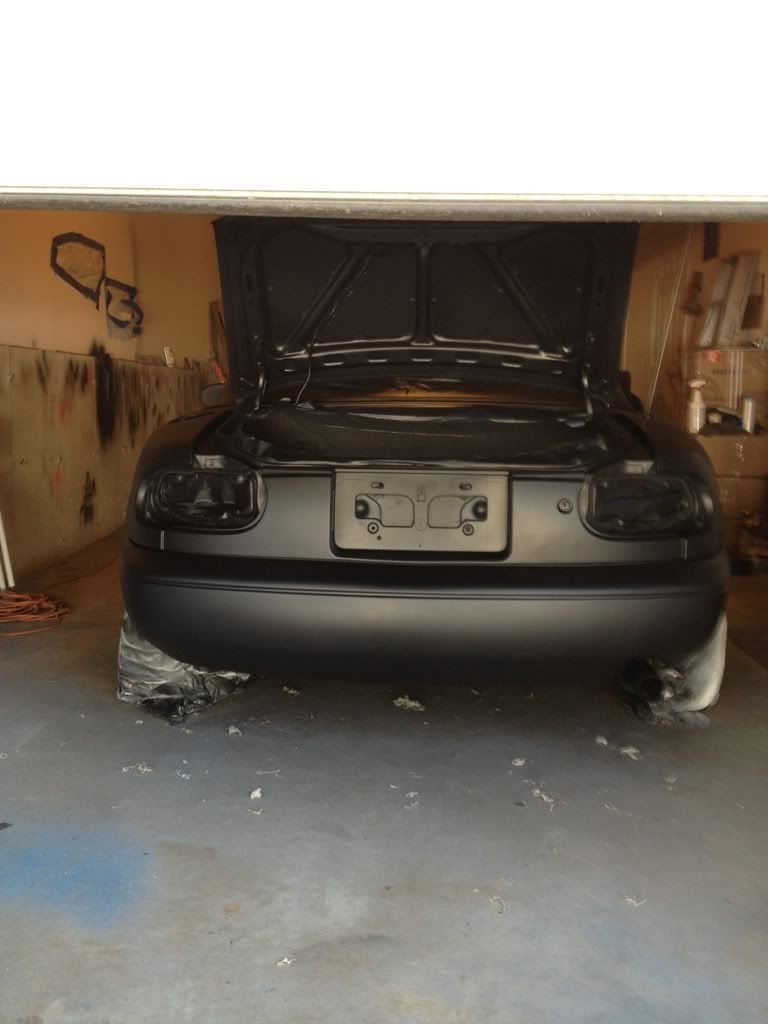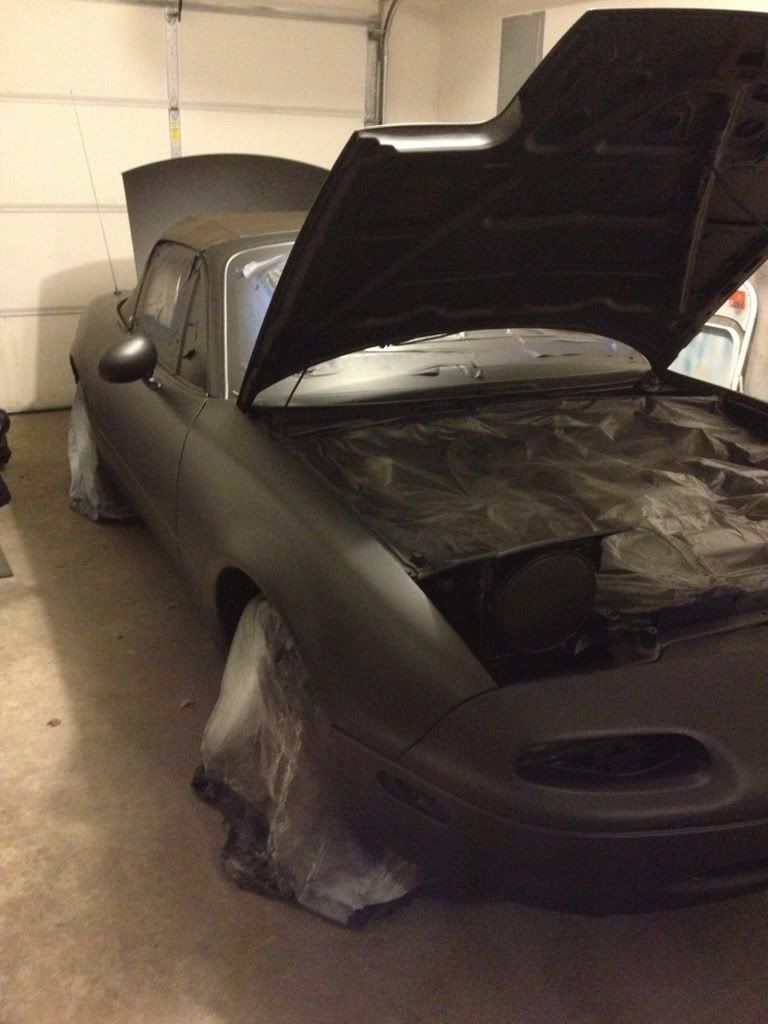 All done - turn signals tinted (but too much black and no contrast led me to peel them off the next day)