Early 2010, my friend Devin picked up a 1990 or 91 Miata whose interior was burned out by some students at a local university. The car was originally red but painted over with an overly sparkled purple. To top it all off, this Miata was fitted with a hideous Fast and the Furious body kit and nose. We decided to begin restoring this car and giving it a second chance at being awesome.
Goal:
Develop a Miata that weighs close to 1900lbs or less. Increased grip and agility is important.
This car will be used solely on track and autocross events so it will have a full roll cage, door bars, and other additions to increase rigidity where needed.
The car will be built around the concept of low weight, efficiency, tight budget, and most importantly innovative products and fab techniques.
We aim to source as many products and services as we can from Junior Vendors here on Clubroadster. In turn we will write reviews and product tests.
Devin gutting and cutting the doors, shaved 17.5 lbs/door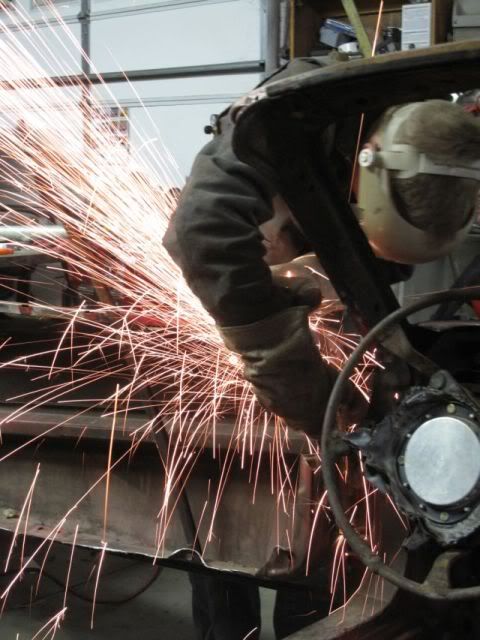 After 3 days of work and some clean up.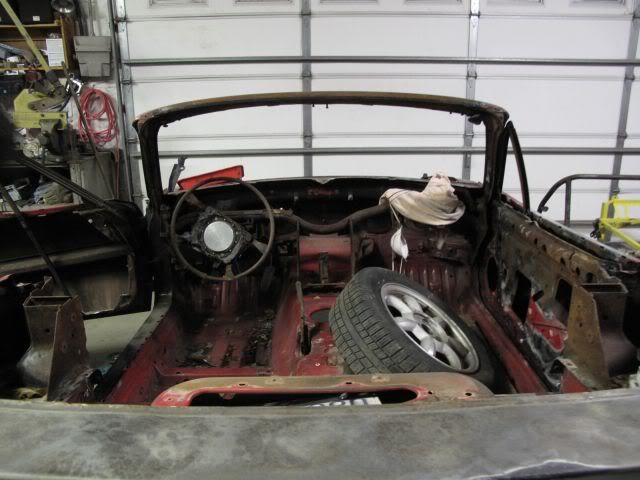 Close up of some of my sanding lol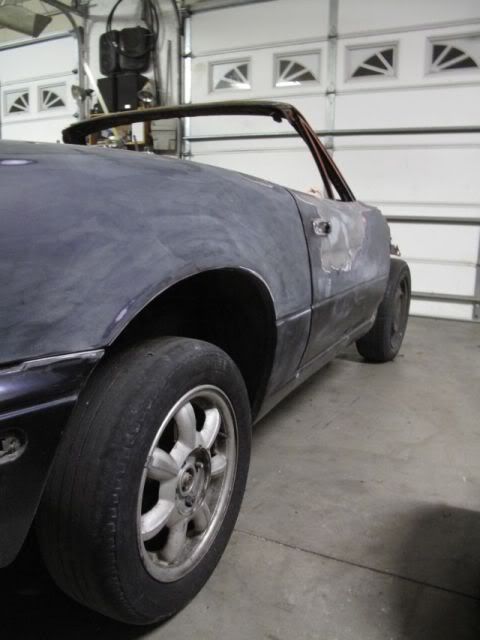 Pulled off the fenders and nose to inspect our chassis. Pulled off more unnecessary pieces.