Decided to do a short write up for getting some new vacuum hoses, I know there must be a good handful of people who probably looking at purchasing an expensive silicone hose kit or replacing their old vacuum lines with rubber hoses due to not being able to get silicone line. I'm sure this isn't useful to most here but its of help to a novice.
I visited
Silicone Intakes
to purchase hoses by the foot, they have an engine dress up kit option. The kit includes everything you will need for the basics with a good amount of line left over. The total cost of the kit is $29.99, the total cost of the amount of line you get adds up to $36 if not purchased as a kit. The cost of a kit from other companies usually is between $70-$90, so its close to $40-$60 in savings.
A side by side comparison of their lines vs. other brand lines.
Here is the link to the kit option in the color black:
http://www.siliconeintakes.com/product_info.php?cPath=18&products_id=309&osCsid=6e86b002838369d0c582a6396b07f4c9
The colors they offer are black, blue & red.
Why replace rubber hoses with silicone hoses?
Make your engine bay have that ricer look thus adding +10hp.
Silicone hoses have a longer life than rubber hoses.
Silicone hoses with enough thickness will not collapse, explode or split like rubber hoses.
Easier removal, while rubber hoses adhere to metal.
Now to the pictures? :haiguyths:
After I was done with the install & the line left over.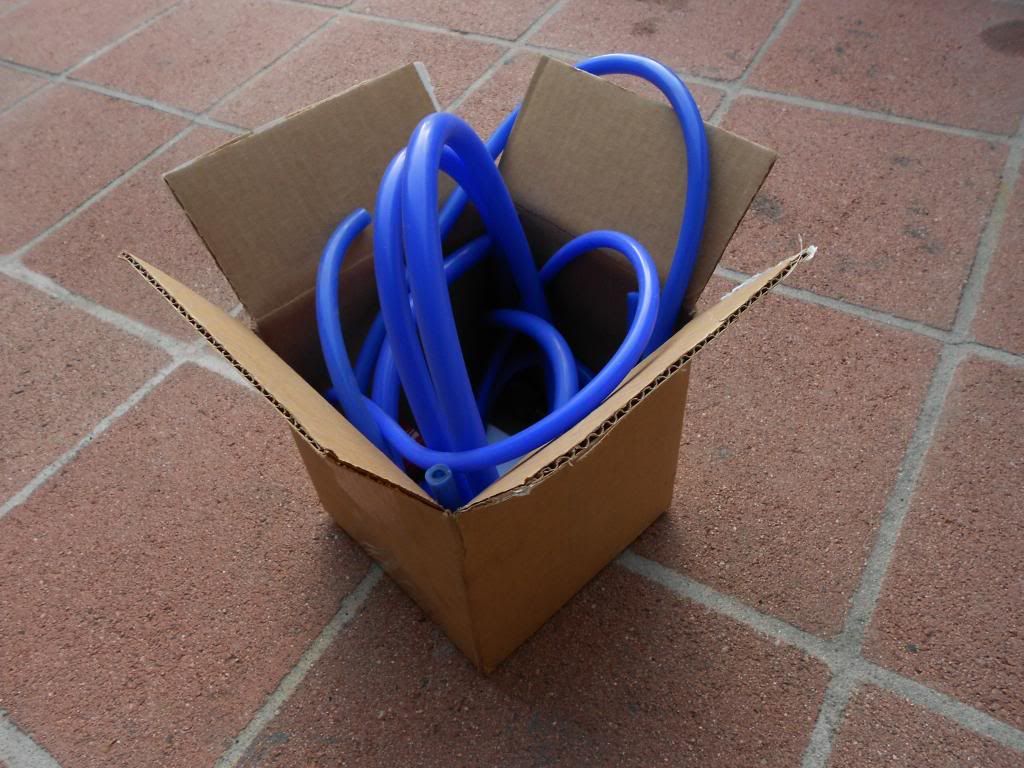 What the engine bay looked after.
So I had the worst luck with this sensor right here. Apparently one of the hoses had bonded to the port & when pulling it off the piece snapped off. Just cut the hoses off with a small blade if they're bonded to the pipes.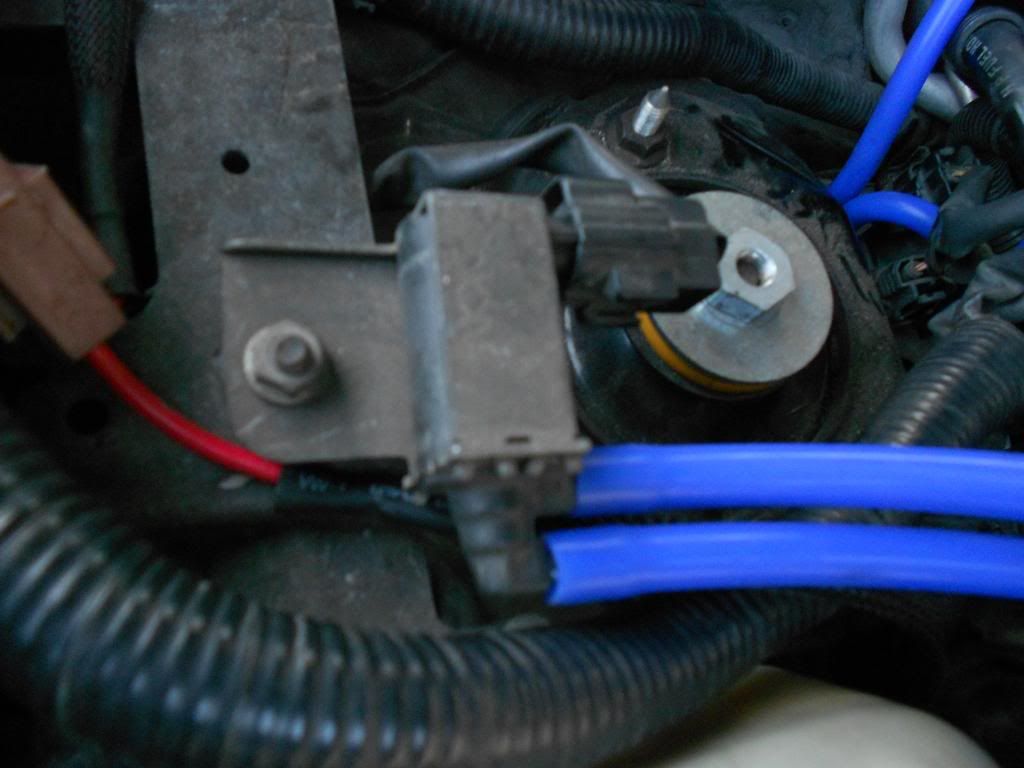 Again just wanted to post this for those who have no idea where to get some line or want to go with an expensive kit. Hope its of help.